Reid Will Refund Campaign For Purchases From Granddaughter's Business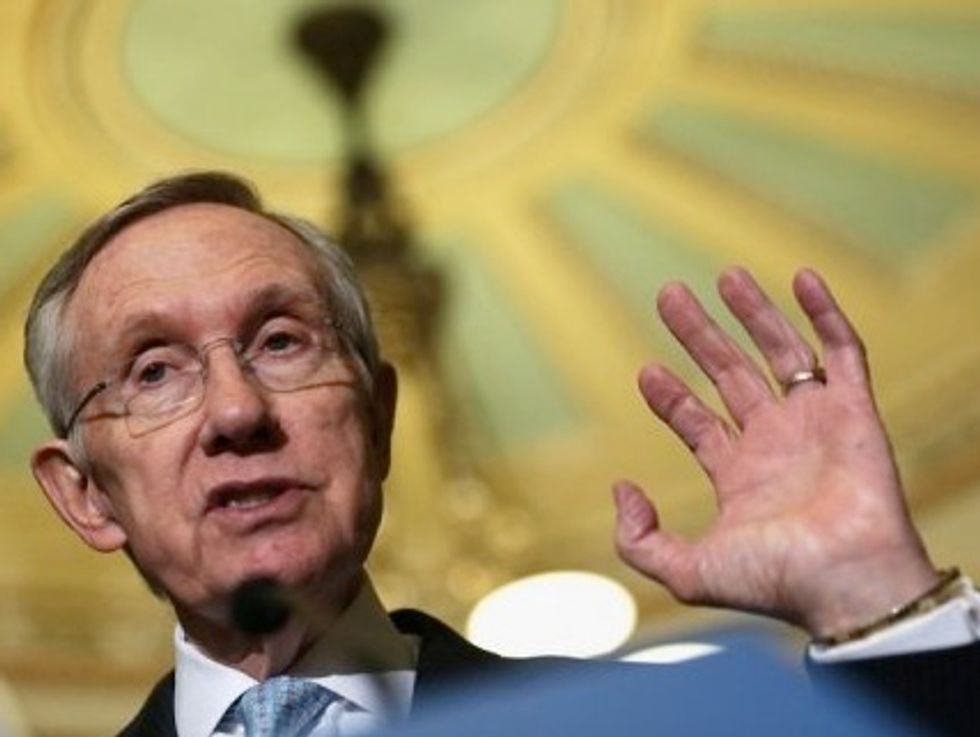 By Daniel Rothberg, Tribune Washington Bureau
WASHINGTON — Senate Majority Leader Harry Reid, D-Nev., plans to reimburse his campaign more than $16,000 for purchasing holiday gifts from his granddaughter's jewelry business.
The Federal Election Commission sent Reid's campaign a letter last week asking it to provide more information about payments listed as "holiday gifts" on its 2013 year-end campaign finance report. The filing lists two payments in October 2013 to "Ryan Elisabeth" totaling $16,786.93.
A Reid aide confirmed that "Ryan Elisabeth" is the name of a company owned by his granddaughter Ryan Elisabeth Reid. The aide described the gifts as trinkets — coasters, picture frames, jewelry — valued at about $50 each. The aide said they were distributed to a large number of supporters and staff members.
According to Reid's campaign, the spending is in compliance with FEC regulations. Federal election rules permit campaigns to distribute gifts of "nominal value." Still, Reid said in a statement Tuesday that he would personally refund the campaign for the expenditures.
"I thought it would be nice to give supporters and staff thank-you gifts that had a personal connection and a Searchlight connection, but I have decided to reimburse the campaign for the amount of the expenditure," he said. Reid was born in Searchlight, Nev.
In his news conference Wednesday, Reid reiterated that his campaign "complied with all the rules" but suggested that he wanted to avoid any appearance of impropriety.
Jon Ralston, a Nevada-based journalist, first reported the expenditures.
During a review of the campaign's disclosure form, the FEC asked Reid's campaign, Friends for Harry Reid, to clarify expenses described as "holiday gifts." Under FEC regulations, terms used to describe expenditures must clearly explain the purpose of the spending.
FEC rules prohibit converting campaign funds to personal use, according to Paul S. Ryan, senior counsel at the Campaign Legal Center. But he said candidates are permitted to buy gifts from family members if they are purchased at fair-market value.
The Republican National Committee criticized the purchases, attacking the majority leader for improperly handling campaign funds.
"It's pretty brazen for Senator Harry Reid to funnel nearly $17,000 in campaign funds to his granddaughter for 'holiday gifts,'" Jahan Wilcox, a RNC spokesman said, who noted that Reid made similar campaign reimbursements in 2006. "One of these days Reid will learn that Nevadans don't appreciate him using campaign money as his personal slush fund."
AFP Photo/Alex Wong