Rep. Kinzinger: Republicans 'Privately' Oppose Trump's Collusion Remarks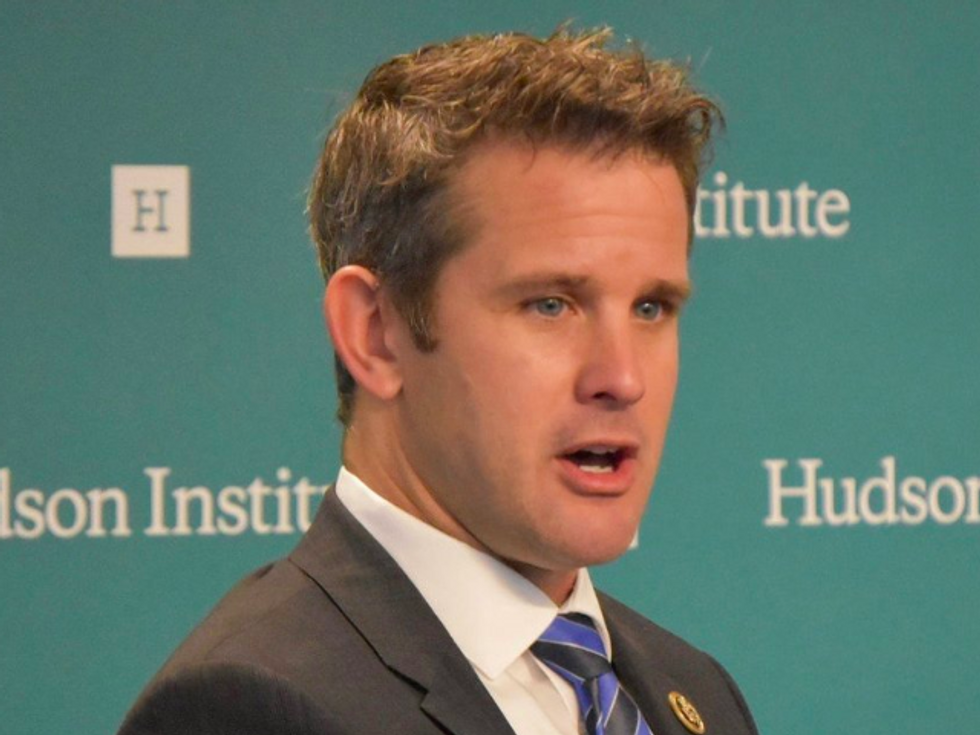 Rep. Adam Kinzinger (R-IL) said that Republicans are privately against Trump's admission that he would illegally collude with foreign governments in the 2020 election and Trump's statement that current FBI Director Christopher Wray was wrong when he said candidates should all report any interference attempts to federal law enforcement.
Kinzinger made the comment after CNN's S.E. Cupp asked why there's "very little rebuke from Republicans in Congress" for the collusion admission.
"If you talk to all of them kind of privately, we all agree," Kinzinger said — a comment that perturbed Cupp, who piped in to ask what good that does.
"I am so sick of hearing 'Republicans, when they talk privately, say one thing.' What good does that do anyone?" @secupp asks @RepKinzinger why his GOP colleagues are so reluctant to publicly criticize Trump. pic.twitter.com/LVwyraZPCU

— SE Cupp Unfiltered (@UnfilteredSE) June 16, 2019
Kinzinger defended the lack of GOP rebuke for Trump by blaming people who act outraged at everything Trump does — as if people have to let other outrageous things Trump does slide in order to be taken seriously when they get outraged at the really bad things, such as the collusion admission.
And while he ultimately admitted that what Trump said was wrong, he excused it by saying Trump didn't really mean he'd collude.
"I wish people would speak out more about stuff like this," Kinzinger said. "Honestly, I don't think the president was soliciting foreign information — I think he was maybe being a little cute by half on this. But at the point realized that this is an outrage you should simply say what's obvious to all of us: You can't take information from a foreign government."
As mealy-mouthed as Kinzinger's comments were, they may be among the toughest from GOP lawmakers, who have by and large refused to condemn Trump and even defended the admission.
House Minority Whip Steve Scalise excused Trump's comments by saying they were merely "hypothetical."
Other Republicans, such as Senate Majority Whip John Cornyn (R-TX) said that accepting information from foreign governments is "dangerous territory" but then tried to pin blame on Democrats.
Let's face it, no matter how bad Trump's behavior, Republicans are too afraid of angering the shrinking Trump base to do the right thing and speak up against him.
Published with permission of The American Independent.