Report: Aide's Testimony Shows Ross Lied About Census Citizenship Question
@alexvhenderson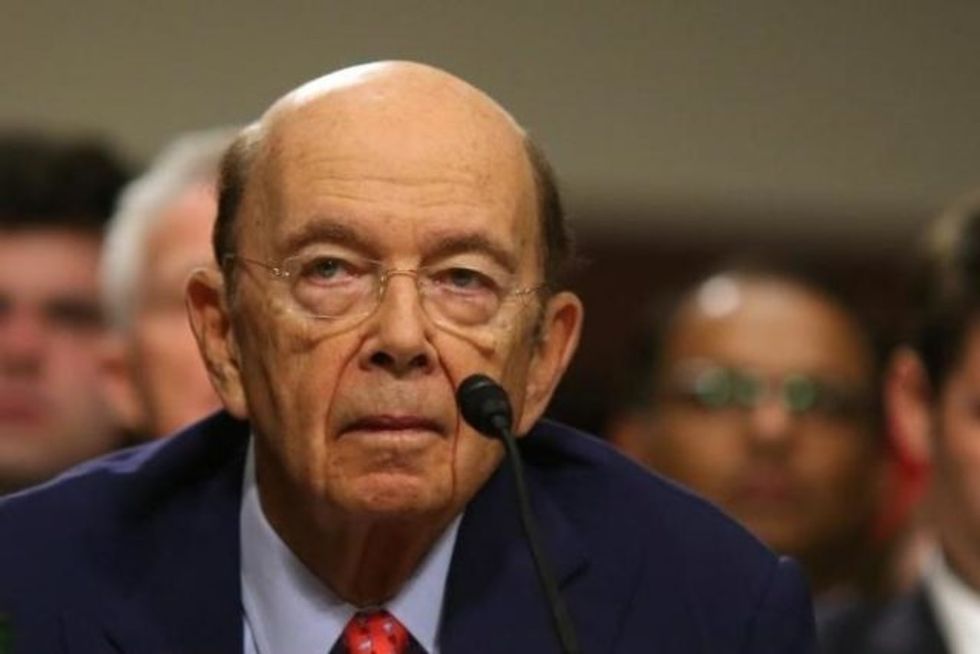 Reprinted with permission from Alternet.
The House Oversight Committee has been probing the Trump Administration's move to add a question on citizenship to the 2020 U.S. Census. And according to a House Oversight Committee memo, the Washington Post is reporting, Commerce Secretary Wilber Ross directed a former senior adviser, James Uthmeier, to add the question.
The House Oversight memo states that although Uthmeier "refused to answer" dozens of questions, he confirmed that it was Ross who directed him to add "the citizenship question." Ross has claimed that he added the question at the request of the U.S. Department of Justice (DOJ).
"Mr. Uthmeier disclosed that Secretary Ross directed him to begin examining the citizenship question within weeks of being sworn in as secretary and that they had multiple conversations about it well before any request came from DOJ — erasing any doubt about the inaccuracy of Secretary Ross' claim that he added the citizenship question 'solely' at DOJ's request," the House Oversight memo reads.
Ross, who oversees the U.S. Census Bureau, has claimed that in December 2017, the DOJ asked him to add a citizenship-related question to the 2020 U.S. Census. But lawsuits, according to the Washington Post, have revealed that Ross was encouraging a citizenship-related question for the Census for months before that.
Rep. Elijah E. Cummings, the Maryland Democrat who heads the House Oversight Committee, asserts that Republicans have political and racial motives for wanting to add a citizenship question to the 2020 U.S. Census.
"Official after official appearing before the Committee have refused to answer questions about the real reasons behind their effort," Cummings said in a statement on Tuesday. "But the mounting evidence points to a partisan and discriminatory effort to harm the interests of Democrats and non-whites."
The U.S. Supreme Court is expected to rule on whether or not a citizenship-related question can be added to the 2020 U.S. Census. But attorneys for civil rights organizations have asked the High Court to delay a ruling following allegations that the question was added with the input of GOP strategist Thomas Hofeller — who, in 2015, wrote a study showing that adding a citizenship-related question to the U.S. Census would give an electoral advantage to Republicans and non-Hispanic whites.
IMAGE: Wilbur Ross testifies before a Senate Commerce, Science and Transportation Committee confirmation hearing on his nomination to be commerce secretary at Capitol Hill in Washington, January 18, 2017. REUTERS/Carlos Barria