Report: Boehner To Ask For Short-Term, Clean Debt Limit Increase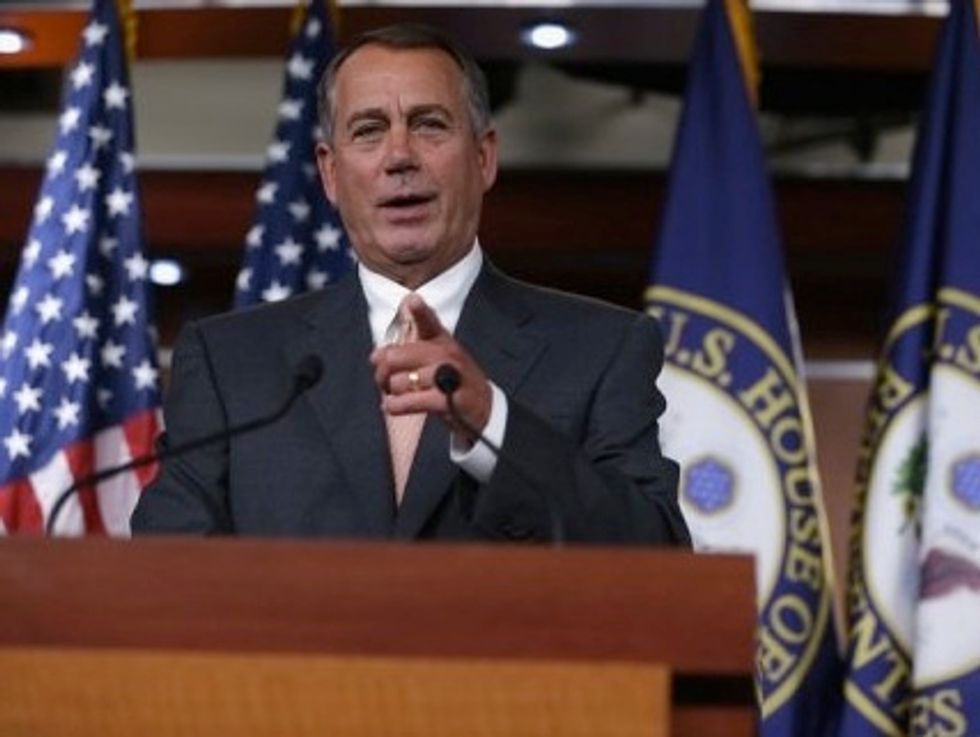 House Speaker John Boehner will ask House Republicans for a short-term debt ceiling increase, according to an Associated Press report.
"The Ohio Republican is slated to urge his staunchly conservative GOP colleagues to act before the government runs out of borrowing authority next week," the report states.
The Wall Street Journaladds that Boehner's proposal will not include any of the policy preconditions that Republicans have thus far demanded in exchange for raising the debt ceiling.
Boehner's move follows a string of reports suggesting that House Republicans are warming to the idea of pushing back the debt ceiling deadline, while keeping the government shuttered in an attempt to win still-undefined concessions from President Obama and congressional Democrats.
House Republicans will presumably discuss their plan with the president when 18 GOP House leaders and committee chairs meet with him at the White House on Thursday afternoon.
This story will be updated.
AFP Photo/Alex Wong