Report Card: Seven Possible GOP Choices For VP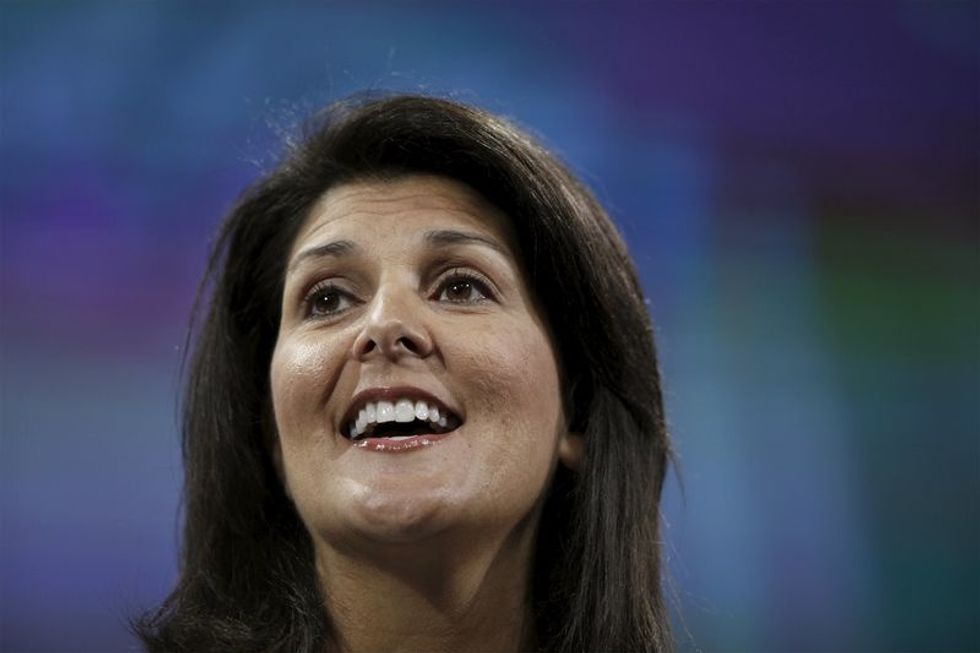 By David Lightman, McClatchy Washington Bureau (TNS)
WASHINGTON — Nikki Haley for vice president?
Let the runaway speculation begin.
The governor of South Carolina leaped into the forefront of possible 2016 Republican running mates Tuesday with her address following President Barack Obama's State of the Union speech. And she told NBC's Matt Lauer on Wednesday that while she's not campaigning for the job, she would "sit down and talk" with any candidate interested in her.
Still, there are many possibles:
Sen. Rob Portman of Ohio
Pros: Experience as White House budget director and U.S. trade representative. In 2010, the 60-year-old Portman easily won election to the Senate in a critical state. He's considered a thoughtful center-right voice.
Cons: Quiet, unexciting, not conservative enough for the GOP right.
Nevada Gov. Brian Sandoval
Pros: Was a federal judge, confirmed 89-0 by the Senate. In 2010, the 52-year-old Sandoval won the governorship over Rory Reid, son of Senate Democratic leader Harry Reid. Easily won re-election in 2014.
Cons: Untested beyond Nevada, and unexciting. See Portman.
New Mexico Gov. Susana Martinez
Pros: The nation's first Latina governor, the 56-year-old Martinez made Time magazine's 2013 list of the world's 100 most influential people. Re-elected last year.
Cons: Santa Fe New Mexican reported federal investigators are looking into campaign practices.
Sen. Marco Rubio of Florida
Pros: Yes, he's seeking the GOP presidential nomination. But if Rubio, 44, doesn't win, and runs a credible race, he'll get a look for the second spot. He's young, Cuban-American, and from a pivotal state.
Cons: So far he hasn't gotten much momentum or stirred much passion among Republicans nationwide.
Sen. Kelly Ayotte of New Hampshire
Pros: Ayotte, 47, is respected in the Senate as a thoughtful voice on national security matters. Won a Senate seat in a swing state.
Cons: Not a strong public speaker and faces a tough re-election campaign this year.
Sen. John Thune of South Dakota
Pros: A Republican hero because he beat Senate Democratic leader Tom Daschle in 2004. Part of GOP Senate leadership, Thune, 55, is known as steady, thoughtful.
Cons: From a small state, doesn't create much campaign excitement.
Haley
On paper there are lots of reasons Haley makes sense. Southerner. Daughter of Indian immigrants. A woman who would be on the ticket of a party badly needing help winning women voters. 43 years old. Second-term governor. Showed lots of grit last year when she led the move to remove the Confederate flag from the Statehouse grounds.
Of course, this all assumes there's logic involved in picking a vice presidential candidate. And there often isn't.
©2016 McClatchy Washington Bureau. Distributed by Tribune Content Agency, LLC.
Photo: South Carolina governor Nikki Haley speaks at the 2016 Kemp Forum on Expanding Opportunity in Columbia, South Carolina, January 9, 2016.  REUTERS/Randall Hill –