Report: Obama Administration Worse Than Ever On Freedom Of Information Requests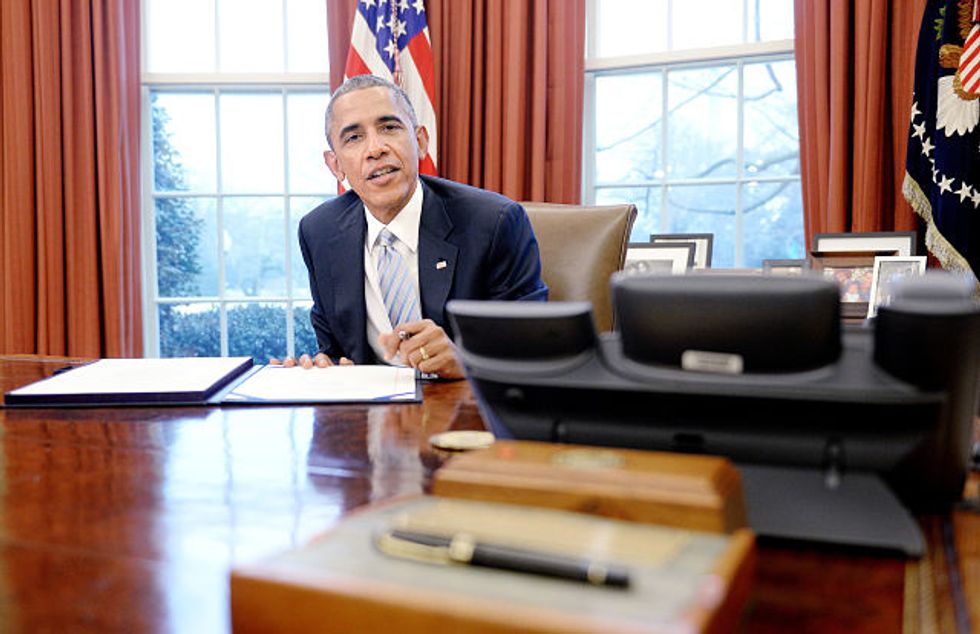 By Arit John, Bloomberg News (TNS)
The Obama administration continued its less than stellar transparency record in 2014, breaking the previous year's record for denying and censoring requests under the Freedom of Information Act, according to a new analysis of the administration's FOIA data by the Associated Press.
The report comes in the midst of Sunshine Week, which raises awareness of open government issues like compliance with the Freedom of Information Act. The White House has already faced some criticism this week for formalizing a rule from the Bush administration that exempts the White House's Office of Administration from FOIA requests.
According to the AP, the government "took longer to turn over files when it provided any, said more regularly that it couldn't find documents, and refused a record number of times to turn over files quickly that might be especially newsworthy." A third of the government's decisions to withhold documents violated the Freedom of Information Act, the news organization said.
This is the second report this week to shine a light on the government's transparency under FOIA. A Tuesday report from the Center for Effective Government, an open government advocacy group, analyzed 15 major agencies and found that most received unsatisfactory marks when it comes to processing requests, maintaining its disclosure rules, and updating its FOIA websites.
The State Department, currently in the news over former Secretary of State Hillary Clinton's exclusive use of a private e-mail account, scored significantly worse than any other agency. It only processed 23 percent of all requests and took, on average, 540 days to fill simple FOIA requests; the law dictates that it should take 20 days.
The Obama administration — often mocked for its promise that it would be the most transparent administration in history — said that in 91 percent of cases the government released all or part of the documents requested. "We actually do have a lot to brag about when it comes to our responsiveness to Freedom of Information Act requests," White House press secretary Josh Earnest said.
But the AP said the 91 percent figure doesn't include instances where the document was lost, when the requester couldn't or wouldn't pay for copies, or when the document request was "determined to be improper under the law," and is lower than any other year Obama has been in office.
Photo: President Barack Obama signs the Department of Homeland Security funding bill in the Oval Office of the White House on Wednesday, March 4, 2015, in Washington, D.C. (Olivier Douliery/Abaca Press/TNS)