Report: Romney Not Running In 2016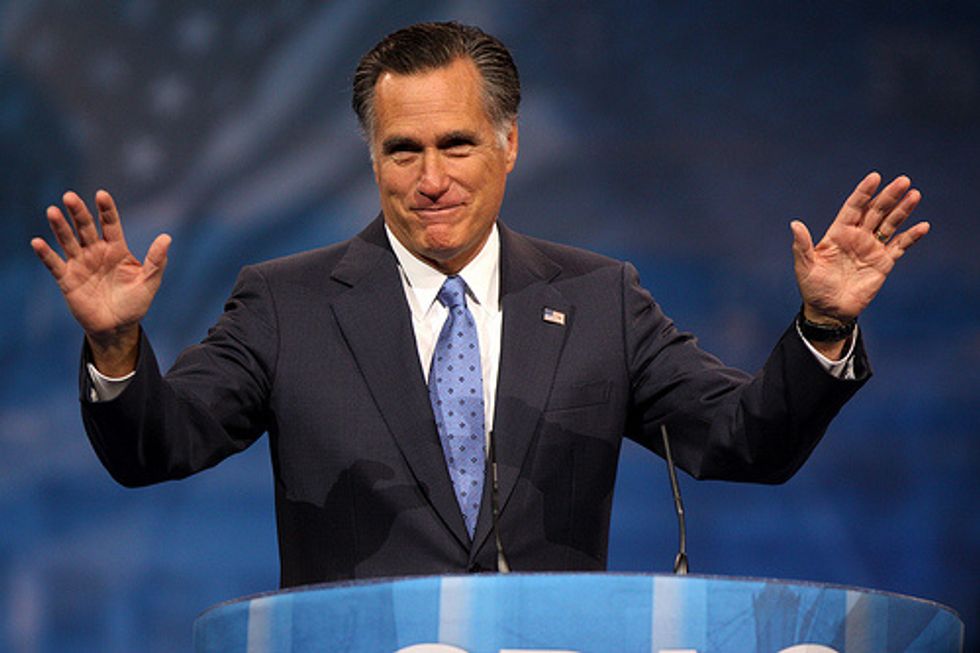 2012 Republican presidential nominee Mitt Romney put an end to weeks of speculation on Friday, when he told supporters on a conference call that he would not run for president again in 2016.
"After putting considerable thought into making another run for president, I've decided it is best to give other leaders in the Party the opportunity to become our next nominee," Romney said, according to a transcript of his remarks obtained by conservative radio host Hugh Hewitt.
Earlier in January, Romney shook up the early race for the GOP nomination when he told a group of donors that he was " seriously considering" another run. But he has since decided to back away in favor of a younger candidate.
"I believe that one of our next generation of Republican leaders, one who may not be as well known as I am today, one who has not yet taken their message across the country, one who is just getting started, may well emerge as being better able to defeat the Democrat nominee," he said, in a possible shot at Republican rival Jeb Bush. "In fact, I expect and hope that to be the case."
This story has been updated.
Photo: Gage Skidmore via Flickr