Report: Trump Launched Campaign To Discredit Potential FBI Witnesses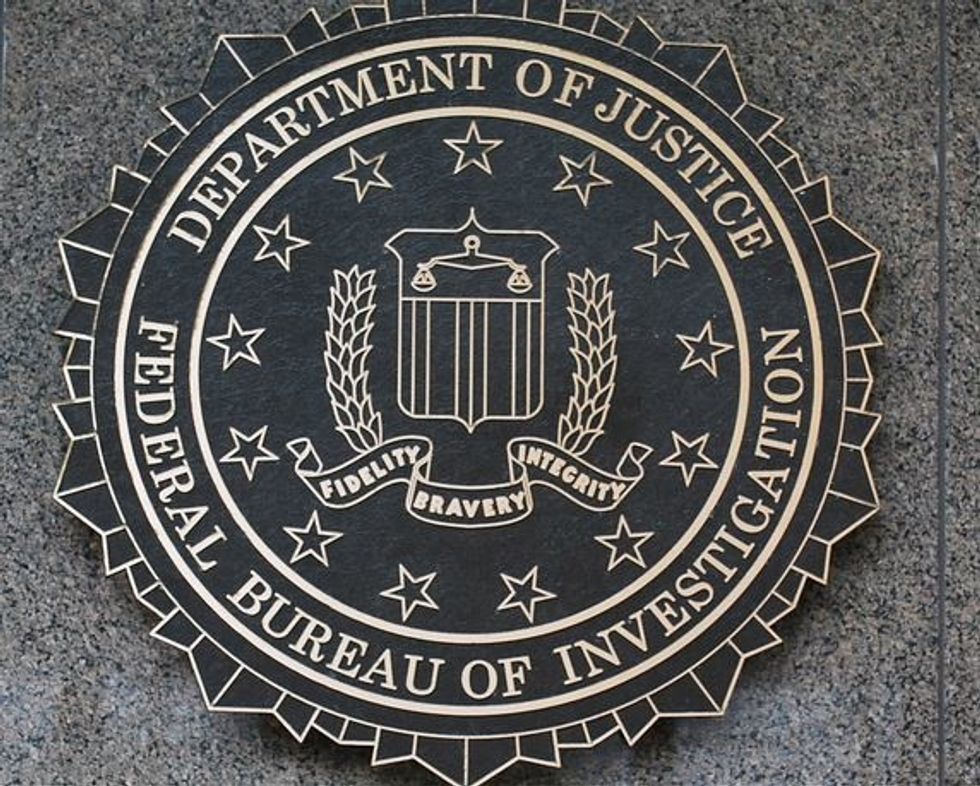 Donald Trump urged his aides to orchestrate a plan to discredit specific FBI officials after learning that they were likely to testify against him in Special Counsel Robert Mueller's ongoing Russia probe, according to an explosive new report by investigative reporter Murray Waas in Foreign Policy.
The report, published Friday evening, details a series of events that took place in June 2017, following the testimony of former FBI Director James Comey. Those events are now being investigated as potential obstruction of justice, Foreign Policy reported.
During his testimony, Comey mentioned that he had spoken with three other senior FBI officials about Trump's efforts to undermine the Russia investigation. A short time later, Trump's lawyer John Dowd warned the president that corroborating testimony from the other FBI officials would likely play a key role in Mueller's investigation into 
potential obstruction of justice
.
According to the new report, that warning prompted Trump to take matters into his own hands, telling aides they needed to "fight back harder" and ordering them to orchestrate a smear campaign targeting the specific FBI officials named by Comey, including Deputy Director Andrew McCabe.
Since Dowd gave him that information, Trump — as well as his aides, surrogates, and some Republican members of Congress — has engaged in an unprecedented campaign to discredit specific senior bureau officials and the FBI as an institution.

The FBI officials Trump has targeted are Andrew McCabe, the current deputy FBI director and who was briefly acting FBI director after Comey's firing; Jim Rybicki, Comey's chief of staff and senior counselor; and James Baker, formerly the FBI's general counsel. Those same three officials were first identified as possible corroborating witnesses for Comey in a June 7 article in Vox. Comey confirmed in congressional testimony the following day that he confided in the three men.
The Foreign Policy report comes just one day after the New York Times published a bombshell report revealing that Trump ordered White House counsel Don McGahn to fire Mueller last June — the same month that Trump called on his aides to devise the smear campaign.
The report also comes on the heels of the revelation that Attorney General Jeff Sessions pressured FBI Director Christopher Wray to 
fire McCabe
 — one of the three officials targeted by Trump's smear campaign.
While it's no secret that Trump and his allies have engaged in coordinated attacks against the FBI and the officials who work there, Friday's report reveals that the targets of that campaign were not random. Rather, they were the specific people who were most likely to testify against Trump and corroborate what Comey told the Senate Intelligence Committee.
McCabe, who has been the target of frequent and vicious attacks by Trump and his Republican allies, confirmedlast month that he could corroborate Comey's testimony about Trump pressuring him to pledge his loyalty by shutting down the Russia probe. This allegedly resulted in the firing of Comey when he refused Trump's request.
This series of events could prove crucial in Mueller's investigation into whether Trump — and those around him — engaged in a cover-up.
Baker, the FBI's top lawyer, is among the few other witnesses with inside knowledge about Trump's reported attempts to pressure Comey to end the Russia investigation. In December, Baker was quietly and unexpectedly reassigned to another position within the FBI. He told colleagues he would be "taking on other duties at the FBI."
Like McCabe, Baker has been targeted by attacks launched by Trump's allies, including right-wing media outlets like Circa (operated by the pro-Trump Sinclair network) and Breitbart (until recently, run by Trump's former campaign manager and chief strategist Steve Bannon).
Clearly, Trump wanted to discredit officials like Baker and McCabe because he views their testimony as a threat — which is telling, given that a person with nothing to hide would have no reason to fear the truth. But fearing that they could be key witnesses in an obstruction of justice case, Trump took matters into his own hands and tried to undermine them before they could give their testimony.
Now, though, Mueller is investigating those very efforts to undermine the three FBI witnesses as a potential act of obstruction by Trump.
As Foreign Policy noted, proving obstruction of justice hinges on whether a prosecutor can show the intent of the person under investigation. The fact that Trump was reportedly motivated to attack specific FBI officials because they were likely to testify against him "could demonstrate potential intent that would bolster an obstruction of justice case," the report concluded.
It's hard to imagine anything backfiring more spectacularly than Trump's attempt to undermine the obstruction case against him by trying to impugn the integrity of these three FBI officials — only to find out that the smear campaign against the officials is now being investigated as an act of obstruction. But if anyone can top this failure, it's Trump.
Caroline Orr is a behavioral scientist, political analyst, and freelance journalist. Follow her on Twitter: @RVAWonk.