Report: Trump Wants Sessions To Arrest Omarosa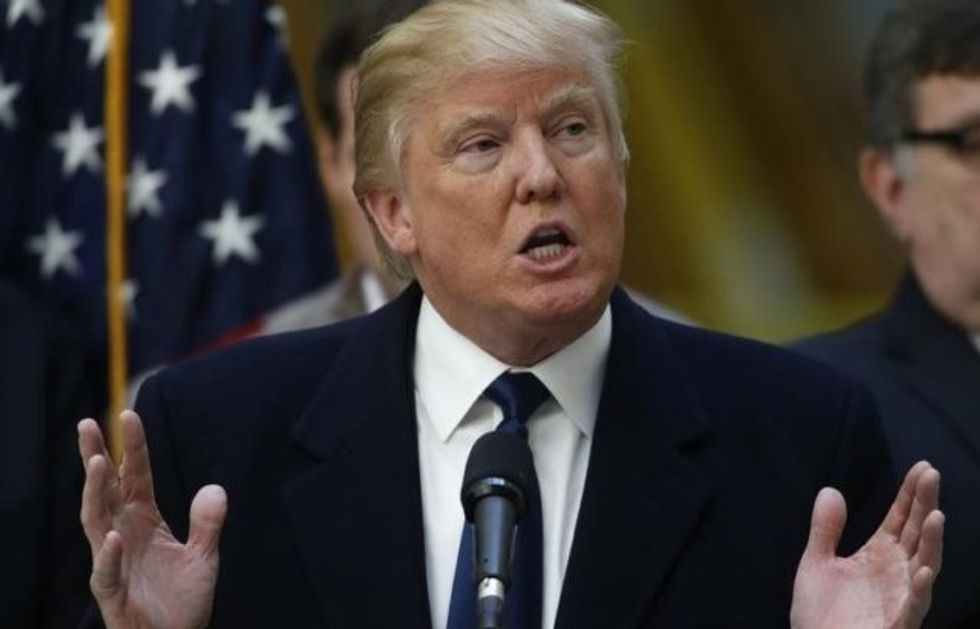 Reprinted with permission from AlterNet.
Donald Trump has told advisers he wants his attorney general, Jeff Sessions, to have his former aide Omarosa Manigault Newman arrested, Vanity Fair's Gabriel Sherman reports.
According to Sherman, despite receiving advice from aides and his wife Melania Trump to "just ignore" Manigault Newman's book tour, Trump has opted instead to attack and insult his former "Apprentice" co-star and confidante.
Though it's unclear which law the president believes Manigault Newman broke, a former West Wing official told Sherman that Trump's reaction is likely rooted in what he sees as "a personal betrayal."
"She is doing everything perfect if her ultimate goal is to troll Trump," another former White House official said.
Trump's frustration with Manigault Newman likely served as a catalyst for his decision or evoke the security clearance of former Central Intelligence Agency director John Brennan. As Sherman reports, one former official described Trump's behavior as a "death spiral."
Elizabeth Preza is the Managing Editor of AlterNet. Follow her on Twitter @lizacisms.