Report: White House Buckles To Pressure On Kavanaugh Probe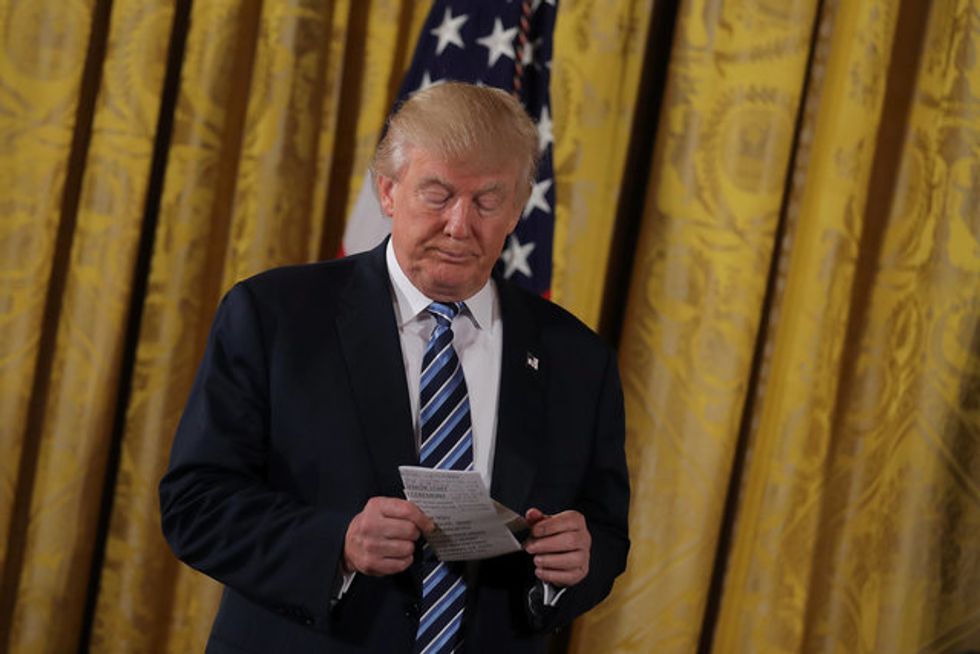 Reprinted with permission from AlterNet.
Sen. Jeff Flake (R-AZ) was quickly hailed as a hero of bipartisanship on Friday after he announced that he was not willing to proceed to a full Senate vote on Supreme Court nominee Brett Kavanaugh without a week-long FBI investigation into the allegations of sexual assault against him.
But hopes that the bureau would really be able to conduct an adequate background probe were soon dashed when multiple reports found that agents investigating the case were given strict limits on who they could and could not interview and which leads they could pursue.
After a backlash to these reports boiled over during the weekend, President Donald Trump announced Monday that he has instructed the investigators to pursue any leads — within reason — that they felt were worth investigating.
"The FBI should do what they have to do to get the answer," Trump said. He added, however, that the investigation should move quickly.
And multiple reports, including from the New York Times, found that this wasn't mere bloviating on the president's part — investigators really have received new instructions and will be allowed to conduct an unfettered investigation within the original time frame.
The Times notes:
The revised White House instruction amounted to a risky bet that the F.B.I. will not find anything new in the next four days that could change the public view of the allegations. Republicans have resisted an open-ended investigation that could head in unpredictable directions. But the limited time frame could minimize the danger even as it heightens the likelihood that F.B.I. interviews do not resolve the conflicting accounts.
Cody Fenwick is a reporter and editor. Follow him on Twitter @codytfenwick.