MAGA Lawmaker Censured For Calling Fatal Child Abuse 'Benefit To Society'
@next2godwin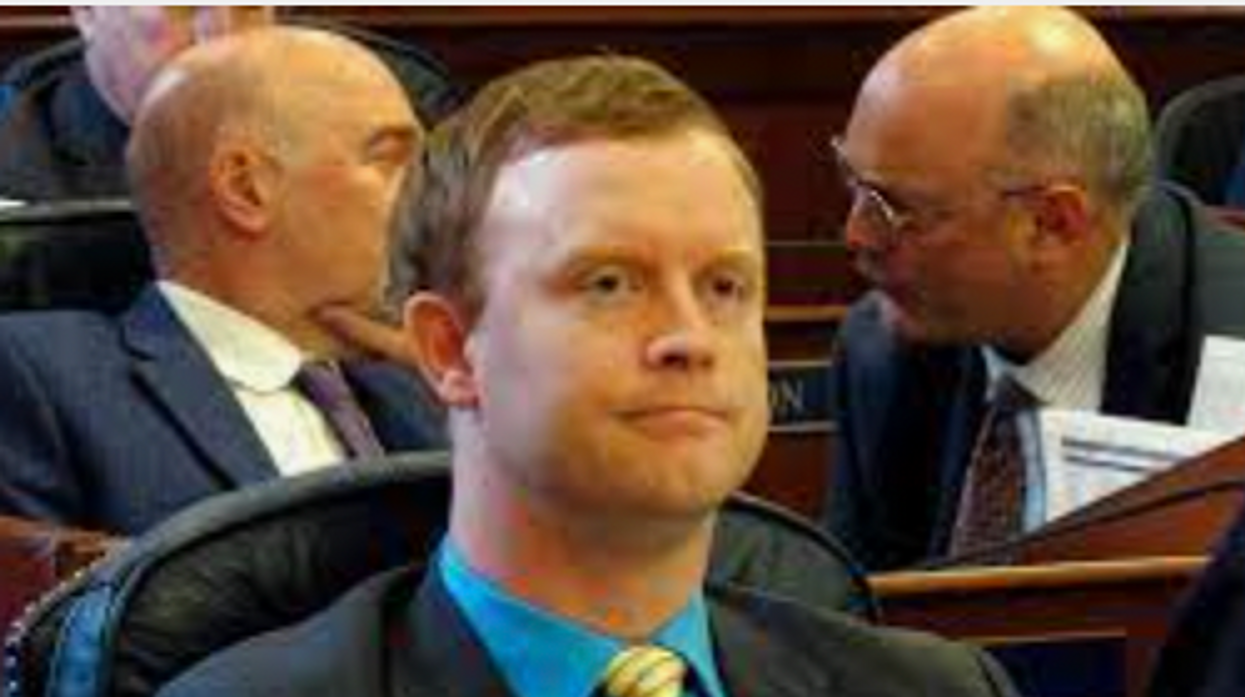 A pro-Trump Republican legislator was censured by the Alaska House of Representatives after he suggested that fatal child abuse victims could represent a "cost savings" because they wouldn't need government services.
The House voted 35 - 1 on Wednesday to censure Rep. David Eastman (R) — a hardline, pro-Trump conservative with a history of inflammatory comments and ties to the far-right Oath Keepers group — for the remarks he made in committee, which his colleagues branded "despicable," "atrocious," and "indefensible." Eastman was the lone dissenting vote on his own censure.
Eastman made the comments on Monday during a House Judiciary Committee meeting on adverse childhood experiences, presented by Alaska Children's Trust, a nonprofit organization dealing with child abuse and neglect prevention. During the meeting, lawmakers heard about the long-term effects of child abuse on the state's economy and workforce.
Unlike his colleagues, Eastman was interested in the "benefit" of child abuse deaths to the state's coffers, as the victims no longer would need the benefits they would have been entitled to were they alive.
"How would you respond to the argument that I have heard on occasion where, um, in the case where child abuse is fatal, obviously it's not good for the child, but it's actually a benefit to society because there aren't needs for government services and whatnot over the whole course of that child's life?" Eastman asked Alaska Children's Trust CEO Trevor Storrs.
"Did you say 'a benefit for society?'" Storrs replied, befuddled. "Taking dollars," Eastman said, referring to the monetary costs tied to child abuse and neglect.
"Now you've got a $1.5 million price tag here for victims of fatal child abuse. It gets argued periodically that it's actually a cost savings because that child is not going to need any of those government services that they might otherwise be entitled to receive and need based on growing up in this type of environment," Eastman added, the Washington Post reported.
"I don't even know how to answer that — that there's a cost savings to the death of a child," Storrs replied. "The impact that that has on a family and us as a society when a child is lost, especially to child abuse and neglect, is unmeasurable, and it's hugely tragic."
\u201cNot even sure what to say here. Rep. Eastman says it\u2019s a benefit to society when children who are victims of abuse die \u201cbecause there aren\u2019t needs for government services over the course of that child\u2019s life\u201d when they die as a results of abuse. #akleg\u201d

— The Alaska Landmine (@The Alaska Landmine) 1676943991
Judiciary Committee member Rep. Cliff Groh (D), who was at the meeting, told the Post that Eastman's comments "and his line of questioning were despicable, over the line, and I was stunned when I heard them."

Eastman on Wednesday criticized the "outrageous accusation that somehow I and members of my district support the extermination of people or support child abuse when I've staked my entire political career arguing for the opposite is not acceptable in this body."
Eastman previously was censured in 2017 for saying some "individuals who are in villages" were "glad to be pregnant" because they could get "a free trip to the city" for abortions.
According to Politico, Eastman flew to Washington, DC, on January 6, 2021, to attend former President Trump's "Stop the Steal" rally, a gathering that preceded a devastating attack on the Capitol the very same day.
In December, Eastman, who was re-elected in 2022, went on trial to defend against charges that his ties to the Oath Keepers — some of whose members were found guilty of seditious — conspiracy constituted a violation of the Alaskan Constitution and a betrayal of his oath to office. The Republican survived the challenge and was deemed eligible to serve by the judge in the case.