Republican Latinos In Florida Are Voicing Their Support For Hillary Clinton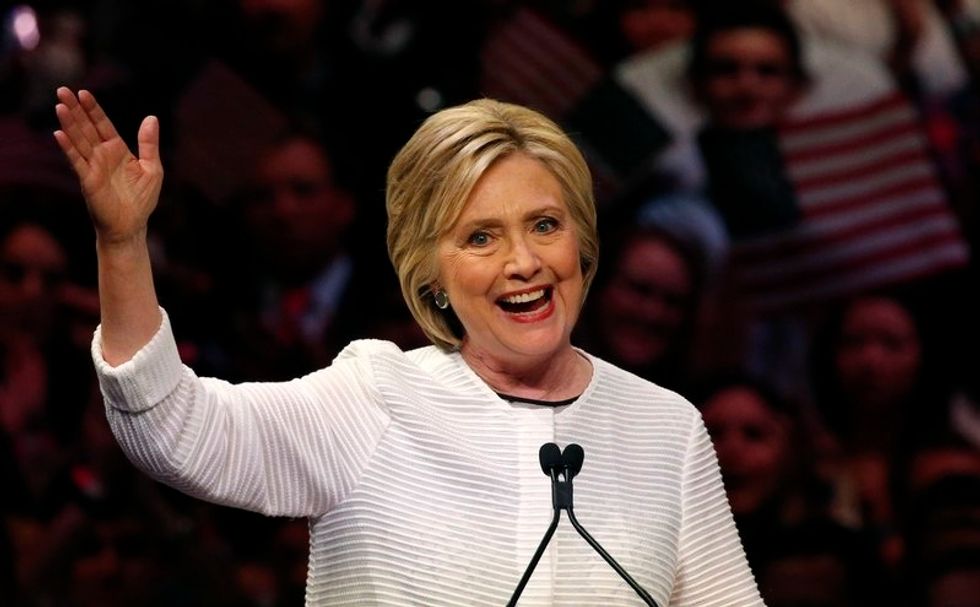 Latino Republicans in the all-important swing state of Florida are voicing their support for Democratic nominee Hillary Clinton and encouraging others in their party to do the same.
William Sanchez, a long-time Republican who worked in George W. Bush's administration at the Department of Justice, is part of a group called "Together for America," which is dedicated to recruiting Republicans and Independents to support Clinton against Donald Trump. The group was initially created by the Clinton campaign itself.
Sanchez joins other Latinos that worked for the Bush Administration, including Carlos Gutierrez, who recently publicly endorsed Clinton, calling a possible Trump presidency "dangerous."
Florida is a crucial state this presidential election. Recent polls show Clinton leading Trump. Sanchez believes he needs to support Clinton to do "what's best for the country." He feels strongly that Trump's disparaging comments towards immigrants create a tone that encourages hatred.
"When he makes those comments he sends a message to Americans and people around the world that discrimination is allowed," said Sanchez.
According to Sanchez, a Cuban American, many of his friends and colleagues in the Cuban community are leaning towards Trump.
"I'm hoping that if someone like me comes out and has the opportunity to have discussions with them — present reasonable arguments — I'll be able to convince some Latinos that Hillary makes a lot more sense," he said. "I'm actually talking to my mom all the time."
Among high-profile Latinos, the choice is split, as well.
Ralph Alvarado of the Kentucky General Assembly spoke at the Republican National Convention to urge Latinos to vote for Trump. Cynthia Guerra, on the other hand, a former deputy attorney general under two Florida governors, is endorsing Clinton, saying she believes, given Trump's antics, "it's irresponsible not to."
Although Guerra will be splitting her ballot, she worries that it may not be enough: "I can't think what Donald Trump is doing is going to help anybody down ballot. I just don't think he's done anything positive for the party."
Photo: Democratic U.S. presidential candidate Hillary Clinton speaks during her California primary night rally held in the Brooklyn borough of New York, U.S., June 7, 2016. REUTERS/Lucas Jackson