When Republicans Tell The Truth (And Think It's A Joke)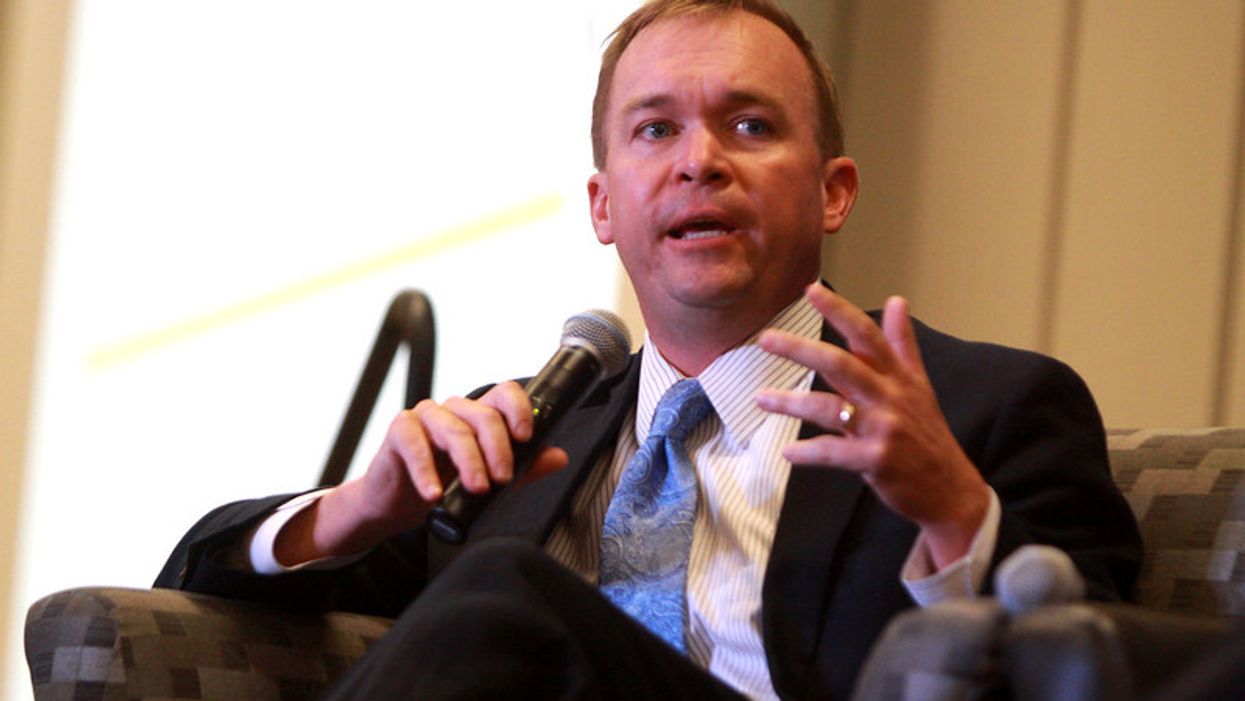 My friend Mark Russell, the wonderful American humorist, had an ironclad prediction:
The results of the 2020 Census will show that more than 215,000 Americans, in the coming year, will reach the age of 100, and Russell adds, "All of them will have valid Florida driver's licenses."
The unreelected 45th president is (sadly) that rare human being with neither an embarrassment gene nor a sense of humor. A sense of humor usually indicates perspective in its possessor. Our two most previous presidents, Democrat Barack Obama and Republican George W. Bush, both of whom were reelected, were not afraid to laugh publicly at their own perceived problems or shortcomings.
Bush, the 43rd president, was clearly comfortable poking fun at himself: "Those stories about my intellectual capacity do get under my skin. You know, for a while, I even thought my staff believed it. There on my schedule first thing every morning it said, 'Intelligence Briefing.'" Acknowledging his frequent mispronunciations and fractured syntax, Bush said. "You know what Garrison Keillor said: 'George Bush's lips are where words go to die.'"
After former New York mayor Rudy Giuliani had asserted, "I do not believe President Obama loves America," and then-Wisconsin Gov. Scott Walker added that he didn't "really know whether Obama loves America," President Obama offered the following rejoinder. With Walker sitting only a few feet away from him, Obama responded: "Think about it, Scott. If I didn't love America, I wouldn't have moved here from Kenya." Conceding that his White House years had noticeably aged him, Barack Obama publicly remarked, "I look in the mirror and I have to admit, I'm not the strapping young Muslim socialist that I used to be."
If this does not seem important, then just remember that when President George W. Bush ran successfully for reelection — the one and only Republican to do so since 1984 — against then-Sen. John Kerry, the consensus judgment was that Kerry won all three debates against Bush, and public opinion polls revealed that voters judged Kerry to be more intelligent and knowledgeable than Bush. Asked, given those facts, how Bush won, the respected Democratic pollster Peter D. Hart explained, "Voters value 'I like' over IQ."
Contrary to popular lore, not all political scandals take place in Washington, D.C. Not that many hours' drive from where we are right now, in a state prison, one convict turned to his cellmate and said, "You know, the food was a lot better here when you were governor."

Hands down, the year's award for Daring to Admit the Ugly Truth goes to former Trump Budget Director and South Carolina Republican Rep. Mick Mulvaney when he exposed the Republican inconsistencies on federal spending: "My party is very interested in deficits when there is a Democrat in the White House. The worst thing in the whole world is deficits when Barack Obama was the president. Then Donald Trump became president and we're a lot less interested as a party."
Happy new year.

To find out more about Mark Shields and read his past columns, visit the Creators Syndicate webpage at www.creators.com.