Republicans Again Oppose 'Pre-Existing Conditions' Safeguard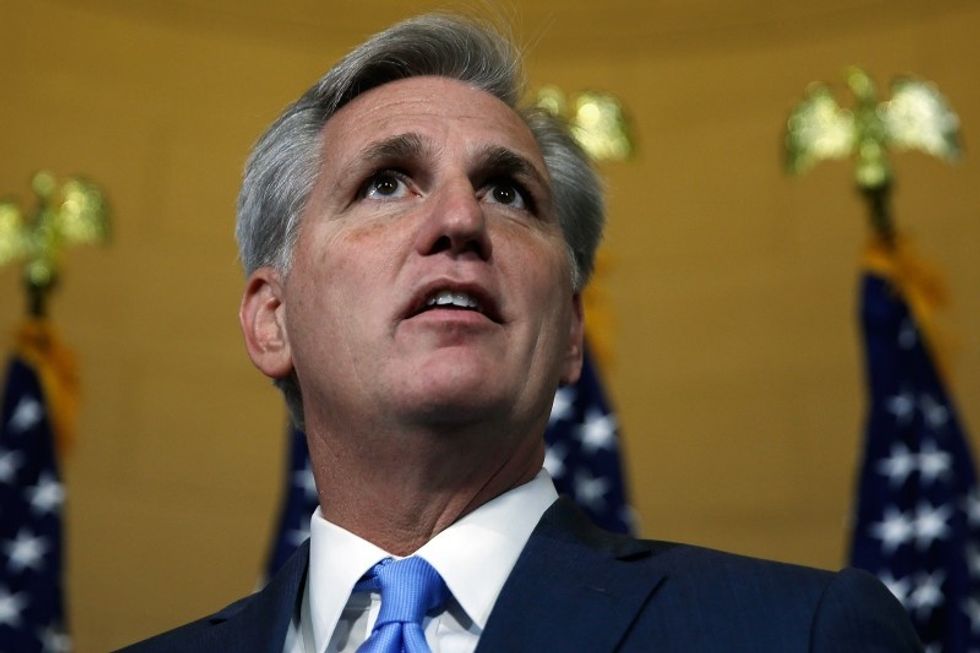 A majority of Republicans once again voted to let health insurance companies discriminate against people with preexisting conditions.
On Thursday afternoon, the House of Representatives passed the Protecting Americans with Preexisting Conditions Act of 2019 by a vote of 230 to 183. Democrats unanimously supported the bill, joined by only four Republicans. Every single vote against the bill came from Republicans.
On the issue of preexisting conditions, most Republicans sided with Trump, who announced on Tuesday that he would veto the bill if it ever made it to his desk. The Trump administration "strongly opposes" the bill because it "runs counter to the President's healthcare vision."
"Democrats are working to protect patients with preexisting conditions like cancer, diabetes and asthma but the Trump administration is now threatening to veto those efforts," Leslie Dach, chair of Protect Our Care, said in a Wednesday statement.
The bill, introduced by Rep. Annie Kuster (D-NH), is an effort to undo health care sabotage efforts by the Trump administration. The Trump administration encourages states to sell junk health insurance plans that weaken protections for people with pre-existing conditions. Kuster's bill would stop these junk plans from flooding the market.
"We cannot go back to a time when Americans with preexisting conditions can be charged more or denied care," Kuster said on Wednesday.
Trump's opposition to affordable health care, including protections for pre-existing conditions, is one of his most consistent policy positions. Trump championed 2017 efforts by Republicans to repeal the Affordable Care Act (ACA), which ensures insurance companies can't discriminate against people with preexisting conditions.
More recently, the Trump administration told a federal court that the ACA "must be struck down" in its entirety.
In Congress, Republicans are introducing sham bills that don't adequately cover pre-existing conditions while refusing to support bills like Kuster's.
Trump's actions show a clear and consistent effort to undermine the health care of millions of Americans — but his rhetoric is full of lies claiming that he's doing the opposite.
In the letter opposing Kuster's bill, the Trump administration claims to be in favor of "improving care for people with pr-eexisting conditions." In speeches, Trump loudly proclaims, "Republicans will always support pre-existing conditions!"
Yet when Congress has a bill to do exactly that, Trump issues a veto threat.
And Republicans once again made the decision to stand by Trump and turn their back on millions of Americans.
Published with permission of The American Independent. 
IMAGE: House Minority Leader Kevin McCarthy (R-CA).