How Republicans Became The Party Of Election Cheaters
@DavidNeiwert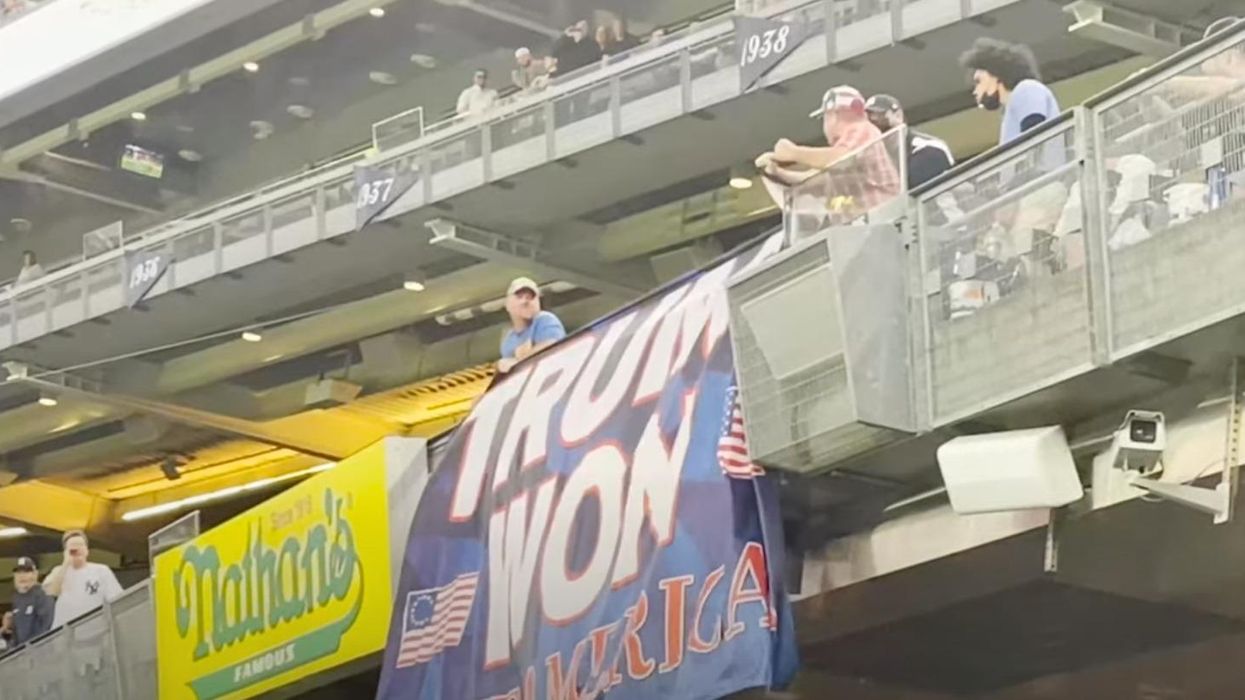 Youtube Screenshot
Within a few weeks of the January 6 insurrection, it became crystal clear that the Republican Party, by openly embracing both Donald Trump's Big Lie that fueled the violent attack on democracy and the mob of far-right "Patriots" who undertook it, had ceased to be a viable partner in American democracy. That reality has become fully manifest now, 22 months later on the brink of the midterm elections, as the majority of GOP candidates around the nation—nearly 300 of them—have declared themselves unapologetic election denialists.
Democracy itself is plainly under assault from these denialists (and by extension, the Republican Party). But few of its defenders have a clear view of the larger strategy, involving a menu of varying tactics, being deployed in this attack. A recent report from the Institute for Strategic Dialogue, fortunately, provides an outline for us, identifying a set of eight specific tactics being deployed by election denialists and their enablers this year.
The report, which identifies what it calls eight "trends during the 2022 US primary elections that are likely to persist or escalate during general elections this fall," explains that "online audiences of election-denialist content have blossomed to sustain a lucrative media circuit that traffics almost exclusively in conspiracy theories and misinformation about elections in the United States."
These include operations like Michael Flynn's roadshow tour promoting denialism to large crowds with a decidedly Christian-nationalist fervor, as well as the work of specifically denialist organizations such as True the Vote, who have affiliated themselves with the faar-right "constitutionalist" sheriffs movement in both promoting false claims about the 2020 election and organizing an army of "poll watchers" poised to potentially wreak havoc at polling places around the country.
The trends identified in the ISD report all reflect distinct but often overlapping tactics that have so far formed the election-denialist strategy to undermine Americans' faith in the integrity in their foundational democratic institution, the vote. All have become manifest in a variety of ways, often as projects manufactured by the same group of Trumpist conspiracy theorists:
Violent and heated rhetoric targeting election workers and public officials
Threats directed at election workers in local precincts around the nation have become a serious threat to democracy in the past year. The most egregious example may be in Georgia, where a flood of threats following that state's key role in the 2020 election outcome was spurred by an outpouring of right-wing disinformation and conspiracism, resulting in a serious shortage of workers for the 2022 vote. A handful of states have subsequently passed new laws to protect those workers.
Reprinted with permission from Daily Kos.