Republicans Let Unemployment Debate Survive As They Prepare Excuses To Kill It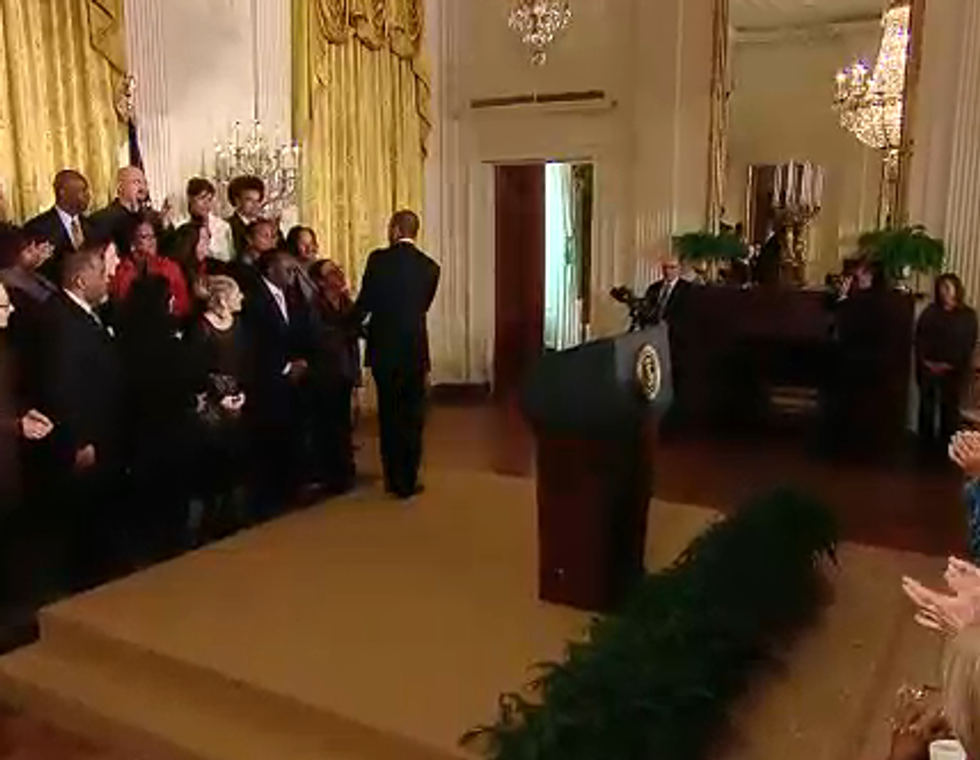 A bill to extend emergency unemployment insurance to the long-term unemployed passed its first procedural hurdle in the Senate on Tuesday morning with six Republican votes.
As recently as yesterday, only one Republican senator had announced support for the bill, which will renew the benefit that expired at the end of December for another three months.
The legislation, which is co-sponsored by senators Dean Heller (R-NV) and Jack Reed (D-RI), will need to reach the 60-vote threshold again before heading to the House and several of the Republican senators who voted to open the debate on the bill — including Susan Collins (R-ME) and Dan Coats (R-IN) — have said they will not support the extension unless it's paid for by other cuts.
House Speaker John Boehner (R-OH) immediately issued a statement saying he would not consider any bill unless it is both paid for and includes other "jobs" provisions that would "ease job-destroying burdens on small businesses," also known as cutting regulations.
Extending benefits for those out of work for several months is popular with voters, especially in swing districts. In an effort to reframe the conversation, Republicans have been stressing the need to "pay" for the bill, which will cost $6.4 billion — though historically emergency benefits have been extended without any such requirements. President George W. Bush signed five different unfunded extensions of unemployment insurance. The budget agreement that passed both houses of Congress in December increases the Pentagon's budget by $22 billion, which is almost enough to extend emergency unemployment insurance for a year.
The long-term unemployment rate is currently 2.6 percent, twice as high as the typical threshold for offering emergency benefits.
Senator Mitch McConnell (R-KY) dusted off the Senator Ted Cruz (R-TX) playbook to demand a one-year delay of the Affordable Care Act. This suspension of the tax on those who do not obtain insurance coverage would seem to actually raise the deficit. But delaying the mandate would result in fewer people signing up for Medicaid and saving the federal government money, as millions remain uninsured.
The federal government is already saving tens of billions of dollars because Republican-led states are rejecting Medicaid expansion. The federal deficit was down by 37 percent, more than $400 billion, last year.
President Obama appeared with a group of those who have lost their benefits about an hour after the vote and called on Congress to "put partisanship aside to offer some security to jobseekers with no strings attached."
"If we don't extend unemployment, we make it more difficult for them to find a job," the president said.
He also took on the claim by some Republicans — including Senator Rand Paul (R-KY) — who have argued that extending benefits encourages joblessness and cited the story of Katherine, a woman in attendance for the event.
"She wrote me last month to say, please let those who think I'm sitting at home enjoying being unemployed know that I'd much rather be working," he said.