Wyoming Republicans' Purge Of Liz Cheney Denigrates Them, Not Her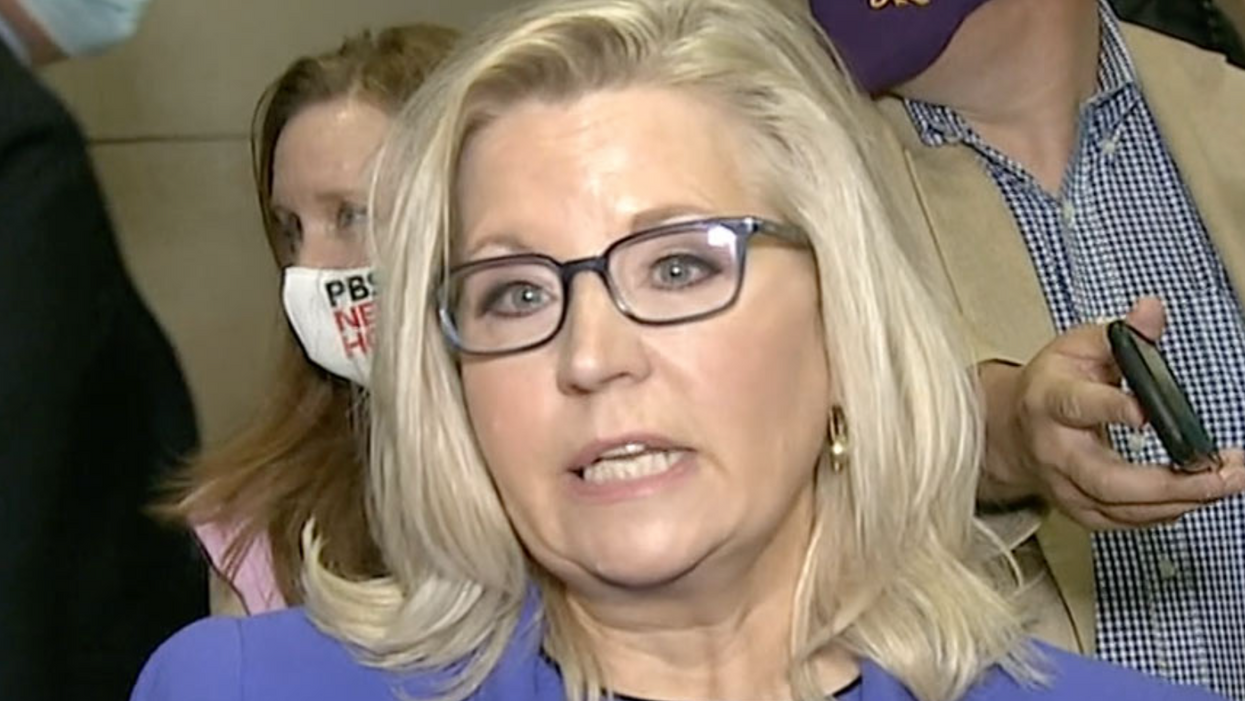 The Republican Party of Wyoming has formally banished Rep. Liz Cheney from its ranks. This decision calls to mind Evelyn Waugh's remark when told that Winston Churchill's son, a politician and journalist, had undergone surgery for a benign tumor: "A typical triumph of modern science to find the only part of Randolph that was not malignant and remove it."
Saying she is not a Republican is like saying Kim is not a Kardashian. Cheney is the daughter of two proud, prominent stalwarts of the GOP. Father Dick served in four Republican administrations, the last as vice president. Mother Lynne chaired the National Endowment for the Humanities under Presidents Ronald Reagan and George H.W. Bush and gained fame for championing conservative cultural values.
Liz was a senior official in President George W. Bush's State Department and has been elected to Wyoming's sole House seat three times. She was a member of the House Republican leadership.
She lines up on the right on almost every significant issue of public policy — celebrating the Second Amendment, pushing for oil and gas production, opposing abortion rights and more. She voted 93% of the time with former President Donald Trump. Last year, she got a rating of 96 percent from the ultra-conservative group Heritage Action — and two percent from the tree-hugging League of Conservation Voters.
But history and devotion to the cause don't matter in today's GOP. The only thing that matters is loyalty to Trump. Cheney took such offense at Trump's role in the Capitol riot, which was aimed at overturning a democratic election — oh, and, by the way, put her life in jeopardy — that she voted to impeach him.
That vote and her persistent criticism of the Madman of Mar-a-Lago got her removed from her House leadership position. Following her conscience has made her radioactive even among the Wyoming Republicans who once rallied behind her.
Two things about today's GOP are striking. One is the near-universal allegiance to Trump, no matter how badly he behaves or how much he trashes long-standing Republican policies. Republicans are basically reenacting the 1937 Soviet Communist Party conference, in which delegates applauded the murderous dictator Joseph Stalin for 11 straight minutes because they were too terrified to stop.
The second notable fact is how much dissent the party used to allow as a matter of course. In 1974, seven GOP members of the House Judiciary Committee voted to impeach Richard Nixon. They were not exiled to Siberia.
It used to be rare for the party to persecute its mavericks. Dissidents found ample room in the GOP tent, even though they often lost platform battles. Among the politicians known by what now sounds like an oxymoron — "liberal Republican" or "moderate Republican" — were such major figures as President Dwight Eisenhower, New York Gov. Nelson Rockefeller, President Gerald Ford and Michigan Gov. George Romney.
Ronald Reagan led the 1980 conservative takeover of the GOP, but he made common cause with moderates — even choosing one of them, Bush, as his running mate. In his day, it was said that Democrats look for heretics while Republicans look for converts. Lately, though, the Republican Party seems to be taking lessons from "The Spanish Inquisition for Dummies."
It's a measure of how far the party has traveled that George W. Bush, beloved by Republicans during his presidency, couldn't bring himself to vote for his party's nominee in 2016 or 2020. Reagan, who supported the North American Free Trade Agreement and amnesty for undocumented immigrants, would be considered irredeemable by his party today.
Extremists in the party, however, can be tolerated. When the House voted to revoke the committee assignments of Georgia Rep. Marjorie Taylor Greene for racist, antisemitic, violent and generally insane statements and tweets, 199 Republicans sided with her.
House Minority Leader Kevin McCarthy urged his members to oppose the censure of Rep. Paul Gosar, R-Ariz., for a cartoon video of him killing Rep. Alexandria Ocasio-Cortez.
Notes Politico, "The 13 Republicans who backed the infrastructure bill then endured a wave of violent threats against their lives, many of which were encouraged by some of the most extreme members of their own conference."
But a fondness for violent rhetoric has long been a trademark of Trump, who still commands the broad allegiance of the party faithful. Republicans who encouraged, excused or defended what he did on Jan. 6 retain their good standing. So to be purged, as Cheney has been, is not a disgrace. It's an honor.
Follow Steve Chapman on Twitter @SteveChapman13 or at https://www.facebook.com/stevechapman13. To find out more about Steve Chapman and read features by other Creators Syndicate writers and cartoonists, visit the Creators Syndicate website at www.creators.com.