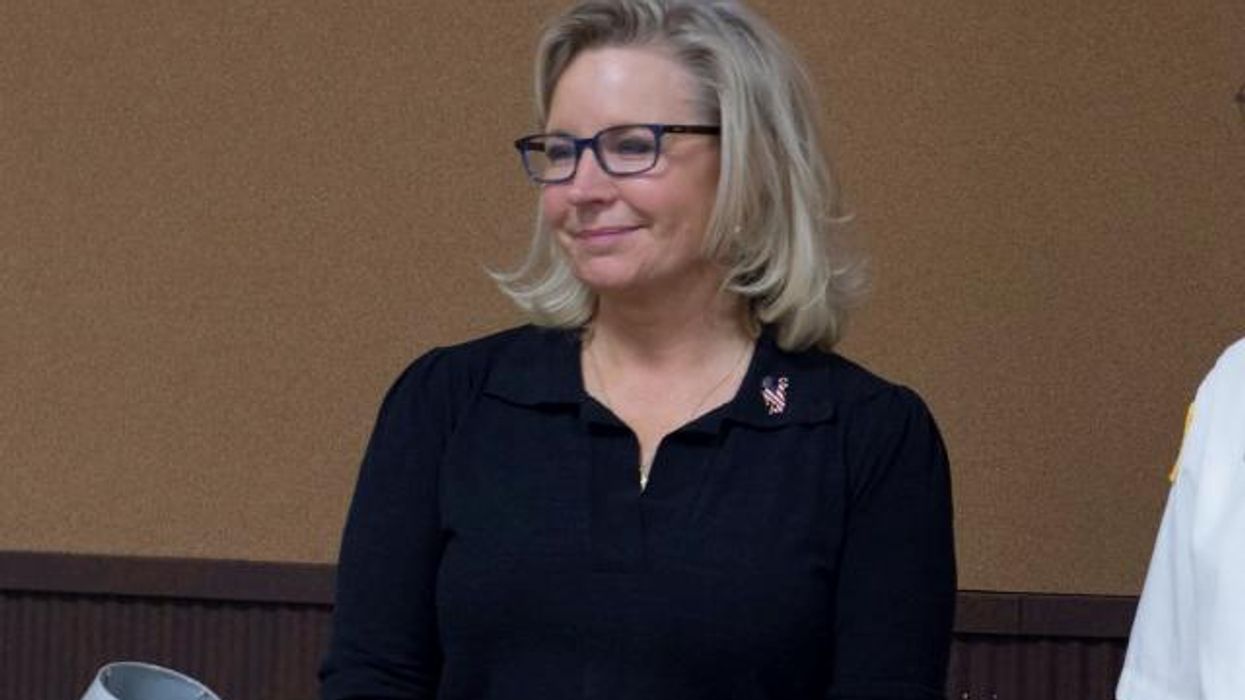 When Rep. Jim Jordan (R-OH) approached then-Rep. Liz Cheney (R-WY) during the January 6, 2021 attack on the U.S. Capitol Building, Cheney — according to the Carol Leonnig/Philip Rucker book I Alone Can Fix It: Donald J. Trump's Catastrophic Final Year — angrily snapped at him , "Get away from me! You f****** did this."
Cheney and then-Rep. Adam Kinzinger (R-IL) went on to serve alongside Democrats on the January 6 Select Committee. Both of them forcefully pushed back against Trump's false claim that the 2020 presidential election was stolen from him, and according to Kinzinger, Rep. Kevin McCarthy (R-CA) wanted Cheney to keep quiet about Trump in the days leading up the January 6 insurrection.
Kinzinger, according to the Guardian , discusses tensions between Cheney and McCarthy in his forthcoming book, Renegade: Defending Democracy and Liberty in Our Divided Country , due out October 31.
The Guardian 's Martin Pengelly , noting that the publication has obtained a copy of Kinzinger's book, explains, "When Liz Cheney warned fellow Republicans five days before January 6 of a 'dark day' to come if they 'indulged in the fantasy' that they could overturn Donald Trump's defeat by Joe Biden, the then-House GOP leader, Kevin McCarthy, swiftly slapped her down…. Five days after Cheney delivered her warning on a Republican conference call, Trump supporters attacked Congress in an attempt to block certification of Biden's win."
In his book, Kinzinger writes , "After Liz spoke, McCarthy immediately told everyone who was listening, 'I just want to be clear: Liz doesn't speak for the conference. She speaks for herself.'"
Kinzinger slams McCarthy's statement as "unnecessary and disrespectful" in his book, adding, "It infuriated me."
According to Kinzinger, McCarthy's "rude and dismissive tone….. was typical of (his) style, which was notably juvenile."
Reprinted with permission from Alternet .