Russian State TV Applauds Boebert And Gaetz For Insulting Zelensky
@MJBoddie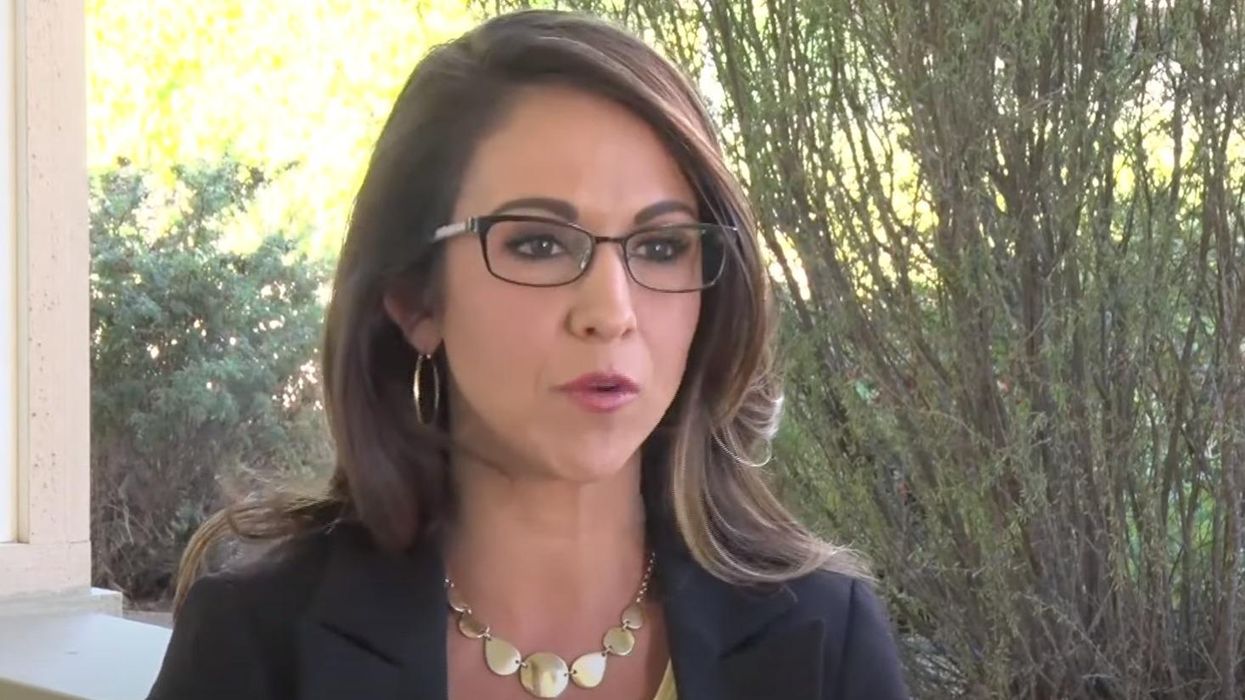 Youtube Screenshot
Russia's Kremlin state TV is lauding Lauren Boebert as "brave" after she declined to join in a standing ovation for Ukrainian president Volodymyr Zelensky during his address to Congress while visiting the U.S., Huffpost reports.
In addition to Boebert, who is known to be an extremist and election denier, the Russian TV station also praised GOP Rep. Matt Gaetz and Fox News conservative host Tucker Carlson for insulting the Ukrainian leader.
During a segment following Zelensky's address, Carlson said to his viewers, "As far as we know, no one's ever addressed the United States Congress in a sweatshirt before, but they love him much more than they love you."
After the far-right talking head likened Zelensky's attire during his speech to something "the manager of a strip club" would wear, Kremlin state TV eagerly mocked him as "a man in cargo pants." The broadcast proceeded to show a clip of Carlson imitating congressional leaders as if they were "clapping like seals" for Zelensky.
Julia Davis, a columnist at The Daily Beast, tweeted, "Russian state TV relies on Tucker Carlson, Josh Hawley, Matt Gaetz and Lauren Boebert to promote their talking points that America is sick and tired of supporting Ukraine," along with a clip from the Kremlin state TV segment.
Reprinted with permission from Alternet.