Retaliation Against Trump's Trade War Damaging Red-State Farmers
@EricBoehlert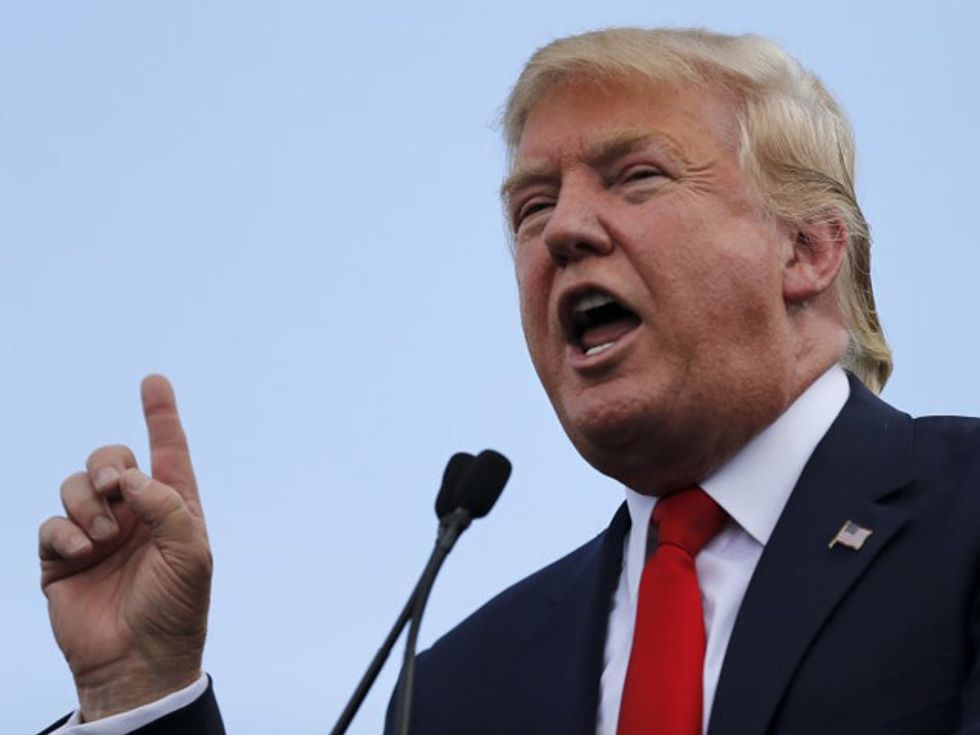 Reprinted with permission from Shareblue.com
Making sure that Republicans feel the maximum pain from Trump's reckless trade war, Mexico has struck back at the United States by singling out products produced in red states to hit with stiff new tariffs.
Selling pork, apples, potatoes, steel, bourbon and cheese to Mexico just got a lot more expensive for American farmers and manufacturers.
One of the bizarre undercurrents of Trump's protectionist agenda continues to be how Republican hot beds are clearly going to pay the highest prices for his unnecessary trade war.
A recent study by the Brookings Institute concluded 12 of the 15 states that will likely take the biggest tariff hits are red states.
Today Mexico represents the largest market for U.S. pork exports, purchasing 25 percent of all pork products shipped out of the U.S. Of the 10 largest pork-producing states in America, eight voted for Trump, which means pro-Trump farmers will soon pay a steep price for his misguided trade initiative.
"A 20 percent tariff eliminates our ability to compete effectively in Mexico," complained Jim Heimerl, president of National Pork Producers Council. "This is devastating to my family and pork producing families across the United States."
Meanwhile, note that Mexico singled out cheese and bourbon for its hit list. Cheese in the U.S., of course, is synonymous with Wisconsin, the home of House speaker Paul Ryan (R-WI). And bourbon is synonymous with Kentucky, the home of Senate Majority Leader Mitch McConnell (R-KY).
In Kentucky, the trade war damage is already being felt. "Local bourbon giant Brown-Forman relies heavily on international sales, with over half its revenue generated outside of the United States," Insider Louisville recently reported.
In March, the administration announced import tariffs of 25 percent on steel and 10 percent on aluminum, with temporary exemptions initially extended to Canada, Mexico, and the European Union. The exemptions expired last week.
The GOP-friendly U.S. Chamber of Commerce warned that 2.6 million jobs are being threatened by Trump's still unfolding trade war.
"The current approach will deliver the greatest economic pain to precisely those areas of the country that the administration and the Congressional majority are counting on for continued political support," noted the group's president and CEO, Tom Donahue.
Trump has bragged that trade wars "are easy to win."
More and more Republicans probably feel like they've already lost.