Reuven Rivlin Elected Israel's President, Will Succeed Shimon Peres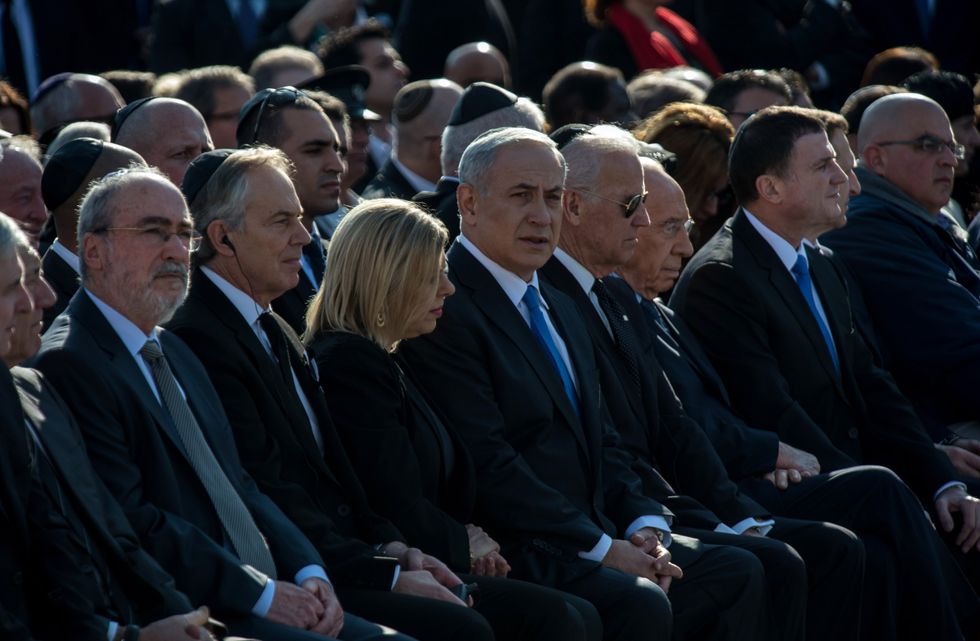 By Batsheva Sobelman, Los Angeles Times
JERUSALEM — At the end of a tense vote that capped one of the country's messiest political campaigns, Reuven Rivlin was chosen Tuesday to serve as Israel's next president.
Rivlin, 74, was elected in Jerusalem by members of Israel's 120-seat parliament to succeed the iconic Shimon Peres, who will be stepping down next month at the end of his seven-year term, just before his 91st birthday.
A veteran politician and former speaker of the Knesset, Rivlin was one of five final contenders, the largest number of candidates ever to run for the largely ceremonial yet influential position.
The presidency is open to any Israeli citizen residing in the country, but a candidate must first secure the signatures of 10 lawmakers to run. The signatures are public but elections are confidential, leaving room for surprises.
After no candidate secured the majority of 61 votes required to win in one round, a second vote was held between the two candidates with the most ballots: Rivlin and Meir Shetrit, two of the longest serving lawmakers in the house.
Rivlin, who defeated Shetrit 63 to 53, will resign from parliament and assume the presidency in July. He will be Israel's 10th president.
Political events in Israel are usually festive but the process offered little cause for celebration in recent weeks, as the campaign got messier by the minute with political intrigues and police investigations.
Early on, allegations of sexual misconduct against one candidate, Silvan Shalom, were not enough to trigger a criminal case but killed his candidacy.
Then came reports that Prime Minister Benjamin Netanyahu was seeking to postpone elections and possibly abolish the post altogether.
Another candidate, Binyamin Ben-Eliezer, was felled by an 11th-hour police investigation into alleged financial misconduct, sending him home and prompting the remaining candidates to disclose their finances — raising further questions.
"Skeletons burst out of candidates' closets and began dancing in the town square," Hebrew University political scientist Yaron Ezrahi said in a media interview.
Photo via Li Rui/Xinhua/Zuma Press/MCT