Right-Wing Media Exploding Over FBI Investigation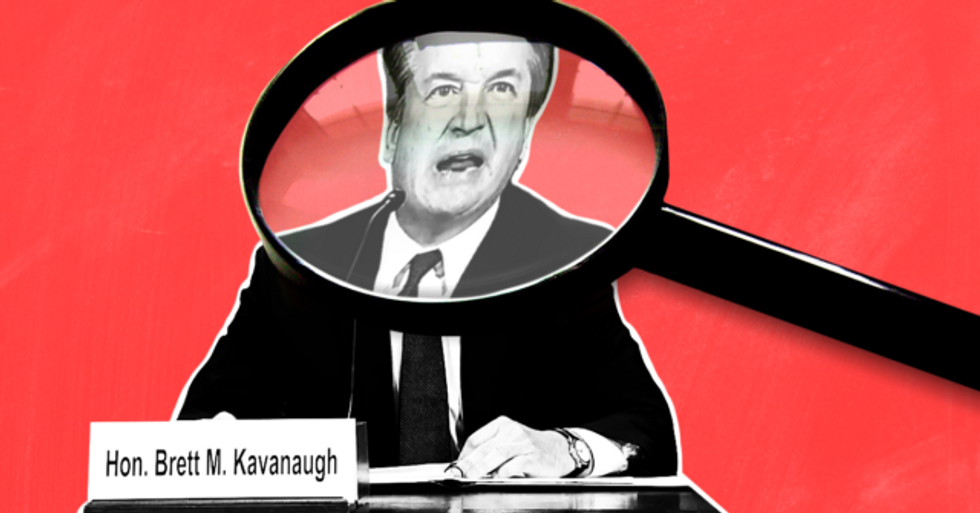 Reprinted with permission from MediaMatters.
Conservative media personalities are attacking calls by a bipartisan group of senators for the FBI to investigate allegations of sexual assault against Supreme Court nominee Brett Kavanaugh following Thursday's hearing with the nominee and Christine Blasey Ford, who testified that Kavanaugh attempted to rape her in the 1980s.
A day after Thursday's hearing, where Ford's testimony was widely acknowledged as "credible" and Kavanaugh misled the senators in his own testimony, the Senate Judiciary Committee voted to send Kavanaugh's nomination to the Senate floor for a final vote. Following some last-minute drama,Sen. Jeff Flake (R-AZ) announced he was voting to send Kavanaugh's nomination to the full Senate for a vote under the condition that the FBI spend up to a week investigating current allegations against the judge. Sens. Joe Manchin (D-WV), Susan Collins (R-ME), and Lisa Murkowski (R-AK) also voiced support for Flake's call for a delay on the floor vote so that the FBI can investigate.
Conservative media personalities, a couple of whom had smeared or discounted the women who reported sexual misconduct by Kavanaugh, quickly attacked the calls for the FBI investigation and called for Senate Majority Leader Mitch McConnell (R-KY) to ignore the request and quickly hold a vote to confirm Kavanaugh:
Fox News host Sean Hannity: "Now we need one more week, why so another 15 people can be brought up by Democratic operatives?"
Conservative author Ann Coulter: Investigation "surrenders advice & consent to corrupt FBI."
NRA spokesperson Dana Loesch: "Because the seventh FBI background check will definitely do the trick."
FoxNews.com's Stephen Miller: "If you think Dems are going to hold on a one week FBI investigation deadline you're absolutely bananas."
Fox News contributor Katie Pavlich: "Mitch McConnell better veto this delay. Hold the vote."
Conservative talk show host Erick Erickson: "Get ready — the Democrats are going to flood the zone. Kavanaugh will be a suspected serial killer by Friday."
Fox News contributor Lisa Boothe: "This just means the Democrats and their friends in the media have more time to find and exploit unverified and unsubstantiated allegations against #JudgeKavanaugh."
Conservative talk radio host Buck Sexton: "There is nothing for the FBI to investigate. … This is just rewarding the worst political behavior of my lifetime."
The Daily Wire's Ben Shapiro: "This will satisfy no one, next week will be a complete tornado of crap, and we'll see you here next Friday!"
Conservative author David Limbaugh: "This is not about due diligence but another delay designed to defeat Judge Kavanaugh's confirmation."
Media Research Center's Dan Gainor: "Liberals: We will keep investigating you until you are found guilty."
Daily Caller's Benny Johnson: "Why give the monster a cookie in the first place?"
MSNBC contributor Hugh Hewitt: This is a "sham of a process."
Hannity radio guest Jonathon Gilliam: "We do still have a realistic expectation that the deep state is part of the FBI"
Header image by Melissa Joskow / Media Matters