Rights Advocates Slam Trump Plans On Muslim Immigrants, Refugees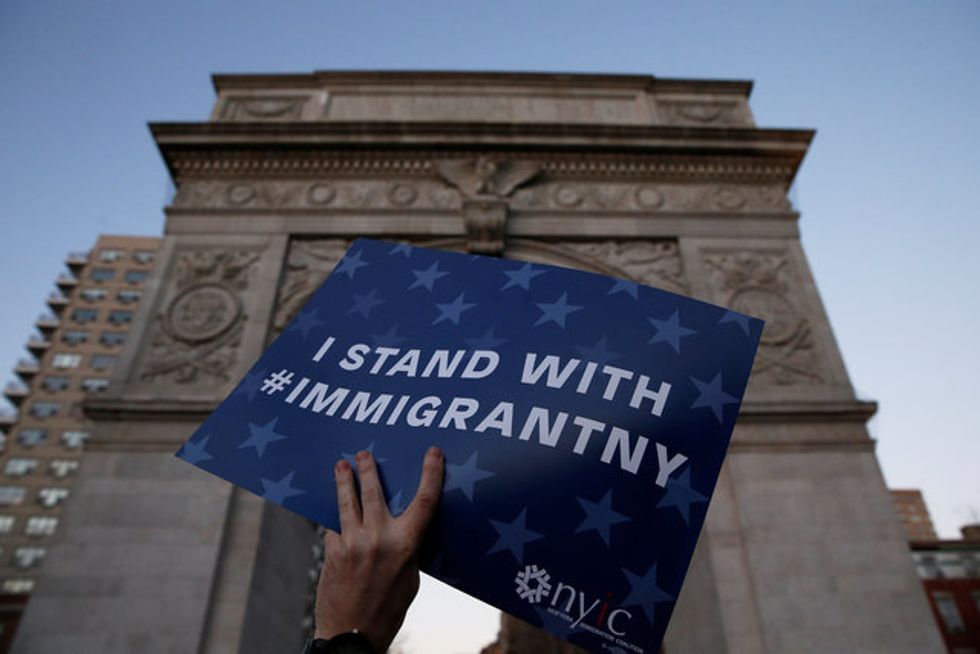 NEW YORK (Reuters) – Immigrant and refugee advocates on Wednesday denounced White House plans to temporarily stop receiving refugees and suspend visas for people from seven Middle Eastern and North African countries, saying they target Muslims and will make America less safe.
A draft executive order seen by Reuters that Trump is expected to sign in the coming days would block the entry of refugees from war-torn Syria and suspend the entry of any immigrants from Muslim-majority Middle Eastern and African countries Syria, Sudan, Somalia, Iraq, Iran, Libya, and Yemen while permanent rules are studied.
Trump is also expected to order a multi-month ban on allowing refugees into the United States except for religious minorities escaping persecution, until more aggressive vetting is in place, said the aides and experts, who asked not to be identified.
The administration's aim is to head off Islamist violence in the United States, but critics say the measures soil America's reputation as a welcoming place for immigrants of all kinds.
"The president needs to know he's an absolute fool for fostering this kind of hostility in his first few days. This will inflame violence against Americans around the world," said Seth Kaper-Dale, a pastor at the Reformed Church of Highland Park, New Jersey, which he said helped resettle 28 refugee and asylum-seeking families in the state last year.
Before his Nov. 8 election victory, Trump, a Republican, pledged to stop taking refugees from Syria and immigrants from countries deemed to pose a terrorism risk.
"Muslims, we believe, are the sole targets of these orders," said Nihad Awad, executive director of the Council on American-Islamic Relations, a Muslim civil rights group.
"These orders are a disturbing confirmation of Islamophobic and un-American policy proposals made during the presidential election campaign," Awad told a news conference in Washington.
During the campaign, Trump originally proposed a ban on all Muslims entering the country, a measure that almost certainly would have faced legal challenges for discrimination on the basis of religion. He later altered his stance to target countries known to be sources of terrorism.
About 100 protesters gathered in New York City's Washington Square Park chanting, "Say it loud, say it clear, refugees are here to stay." They also blasted the Trump administration as "too male, too pale, and too stale."
"We reject policies that turn their backs on those who have suffered," U.S. Representative Nydia Velazquez, a New York City Democrat, shouted to protesters.
(Additional reporting by Julia Edwards Ainsley in Washington and Gina Cherelus and Jonathan Allen in New York; Editing by Peter Cooney and Alan Crosby)
IMAGE: Demonstrators gather at Washington Square Park to protest against U.S. President Donald Trump in New York U.S., January 25, 2017. REUTERS/Shannon Stapleton