Robin Williams Hanged Himself In Bedroom With A Belt, Sheriff Says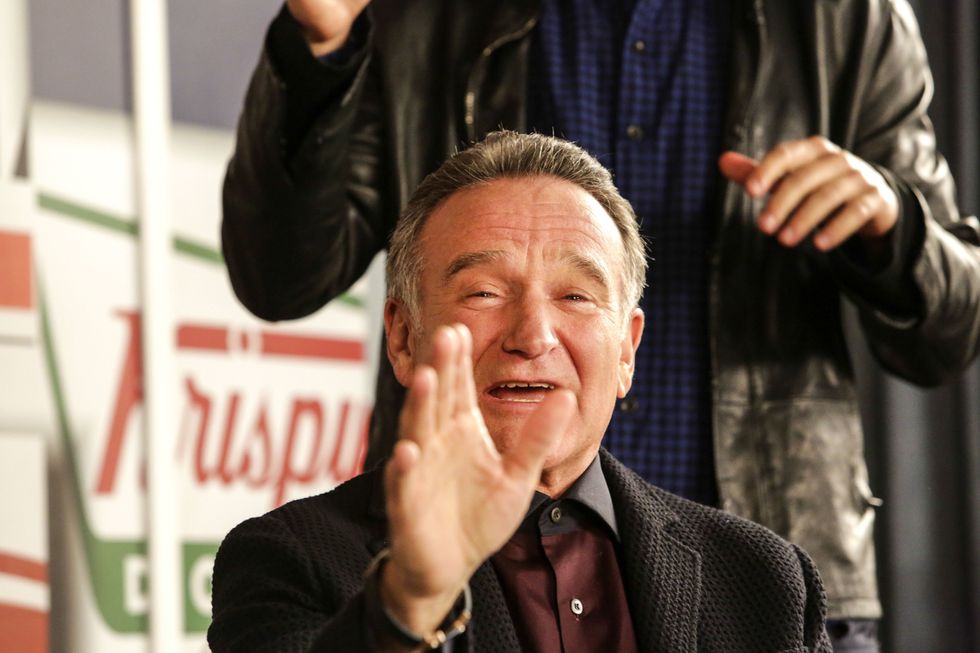 By James Queally, Los Angeles Times
Actor and comedian Robin Williams committed suicide by hanging himself after first apparently trying to slash one of his wrists, authorities said Tuesday.
Marin County sheriff's Lt. Keith Boyd said Williams hanged himself with a belt in his bedroom, where he was found by his personal assistant shortly before noon on Monday.
Williams was found "in a seated position" in his bedroom shortly after 11:45 a.m., Boyd said.
The 63-year-old actor was discovered with a pocket knife nearby, Boyd said, and had suffered several cuts to his wrist that may have been self-inflicted.
Williams was last seen at his home in the San Francisco Bay Area community of Tiburon at 10 p.m. Sunday. His body was discovered at about noon Monday, sheriff's officials have said.
His wife left the couple's home around 10:30 a.m., believing Williams was still sleeping, according to Boyd. Williams' personal assistant became concerned when Williams failed to answer several knocks to his bedroom door at 11:45 a.m., and discovered his body moments later.
While officials are awaiting the results of an autopsy to confirm the cause of the actor's death, investigators said Monday that they believe Williams appeared to have committed suicide and died of asphyxiation.
Williams, whose career took off after he appeared as an alien in the sitcom "Mork & Mindy" and rose to prominence through a mixture of comedic and maudlin roles, had long struggled with depression as well as alcohol and cocaine abuse. He had recently entered a rehabilitation program.
Boyd declined to say whether Williams left a suicide note, and said the results of a toxicology screen would not be available for several weeks.
Photo: Los Angeles Times/MCT/Ricardo DeAratanha
Interested in national news? Sign up for our daily email newsletter!