Endorse This! The Time The Troops Turned Their Backs On Robin Williams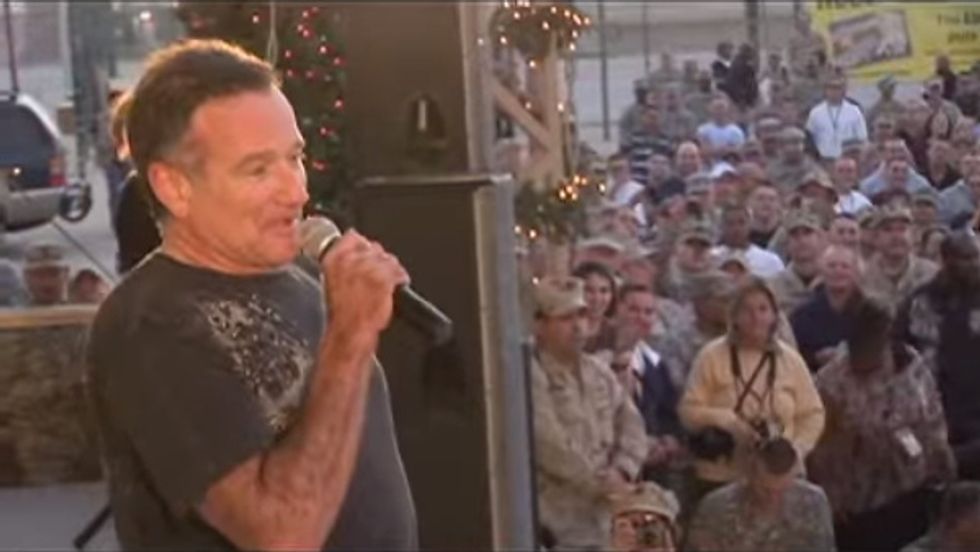 Robin Williams was a great friend of the troops. He travelled to 13 different countries over the years to perform for them and they loved him for it. But one day they turned their backs on him during a performance in Kuwait. The reason why and Williams' pitch-perfect reaction is today's must see video.
Spread the laughter and share this video as we remember one of the all time greats and his devotion to those in uniform.
Video courtesy of YouTube.
Get More to Endorse Delivered to Your Inbox