'MAGA Civil War' Blows Up Between Gov. DeSantis And Roger Stone
@alexvhenderson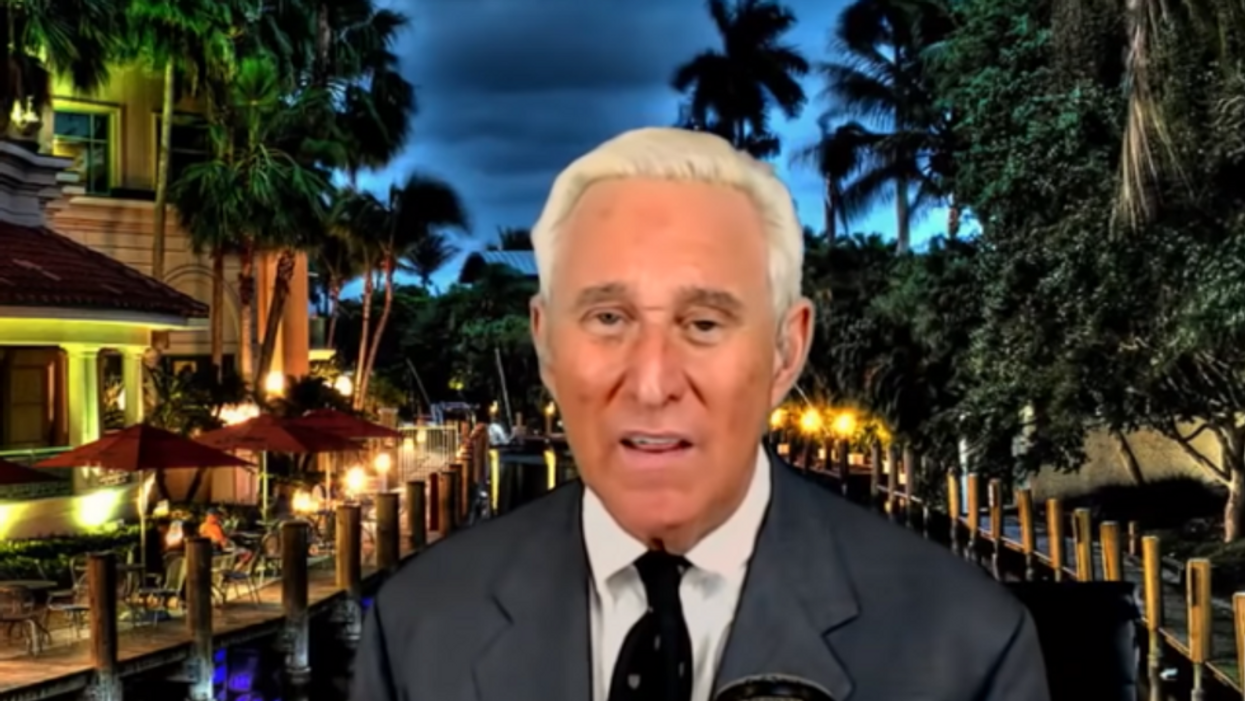 Reprinted with permission from AlterNet
In Florida, Gov. Ron DeSantis and veteran GOP operative Roger Stone are among former President Donald Trump's most strident allies, and neither is shy about downplaying the severity of the COVID-19 pandemic, encouraging voter suppression, or promoting the false claim that Trump was a victim of widespread voter fraud in 2020. But according to Politico's Gary Fineout, there is considerable tension between Stone and DeSantis these days — and he lays out some of the reasons for this "MAGA civil war."

Fineout explains, "This is the MAGA civil war liberals dream about: Roger Stone vs. Ron DeSantis…. Stone, the long-time ally of Donald Trump and political provocateur in this state, has been ratcheting up pressure against the governor. He's calling on him to audit the 2020 election — he hasn't — and then, this past weekend, saying DeSantis should promise now to not run for president if he wins reelection even if Trump doesn't seek another term. He hasn't."
DeSantis was elected governor of Florida in the 2018 midterms, narrowly defeating progressive Democratic nominee Andrew Gillum — and the far-right Republican is up for reelection in 2022. Stone, Fineout notes, has threatened to run against DeSantis as a Libertarian. DeSantis, in response, said that Stone can't run against him because he is a "convicted felon," but Stone is arguing that because Trump pardoned him for the federal crimes he was sentenced to federal prison for, his right to run for governor of Florida remains.
According to Fineout, "Stone can't run as a Libertarian anyway because he is a registered Republican right now. Florida law says you can't switch parties to run for office if qualifying is less than a year away."
In an e-mail he sent out on Monday, November 8, Fineout reports, Stone wrote, "Let's just say that in the event that he does not elect to run, let's just say that Gov. Ron DeSantis would not be the candidate I support. Republicans, conservatives and Trump supporters across the nation who are impressed with our governor with his high flying rhetoric, must focus carefully on his public policy decisions."