Roger Stone Says Trump Treats Cohen 'Like Garbage'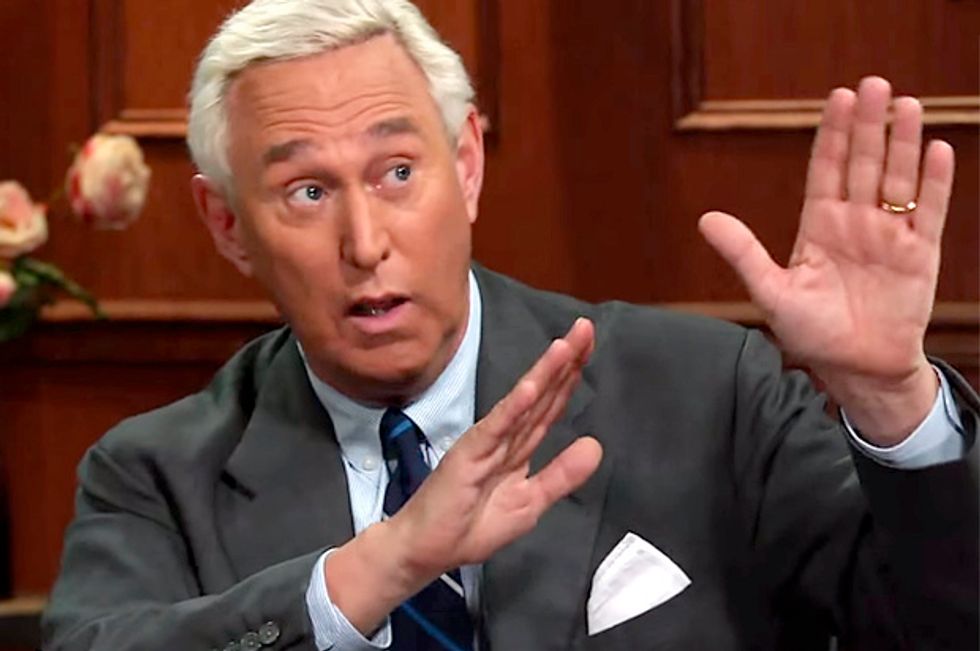 Reprinted with permission from AlterNet.
Roger Stone said President Donald Trump treats his attorney Michael Cohen like "garbage," according to a new report from the New York Times. The report says that Cohen and Trump have a much more unpleasant relationship than one might assume, suggesting that the attorney may have good reason to turn on the president.
Stone is not the only person making such claims. The Times  reporters said six people described a troubled relationship between the two men.
Over their years-long professional relationship, Trump has "treated Mr. Cohen poorly, with gratuitous insults, dismissive statements and, at least twice, threats of being fired," the report says.
This information is important because it could have significant legal consequences for the president.
Last week, Cohen's office was raided by federal agents, and it has been reported that he is now under criminal investigation. If investigators find evidence of wrongdoing by Cohen, they may use the threat of jail time to persuade him to become a witness in any potential case against the president.
Were Cohen completely loyal to the president, Trump would have less to worry about. But if there's any lingering resentment from a history of mistreatment between the two, all bets are off.
Given that some of the president's advisers are telling him to be concerned that Cohen might flip, this seems like a live possibility. Don't be surprised if in the coming weeks or months Cohen joins the ranks of those who have pled guilty and become cooperators with special counsel Robert Mueller's Russia investigation.
Cody Fenwick is a reporter and editor. Follow him on Twitter @codytfenwick