Roger Stone Sought Trump Pardon For Wikileaks Chief Assange
@alexvhenderson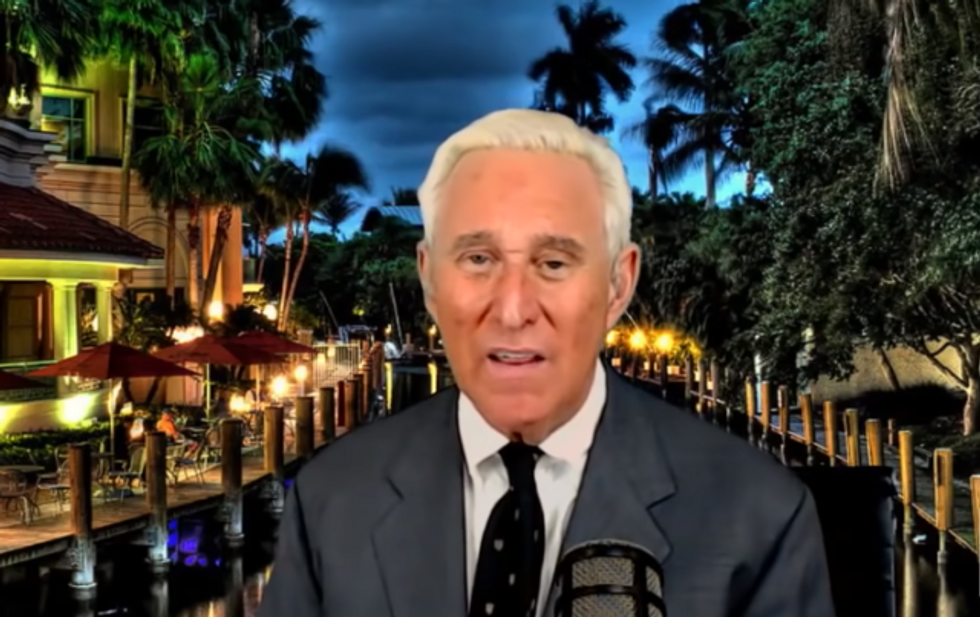 Reprinted with permission from AlterNet.
Mother Jones is reporting that on January 6, Roger Stone—veteran Republican Party operative and an advisor to President Donald Trump—sent a series of text messages to comedian/activist Randy Credico stating that he was actively seeking a presidential pardon for WikiLeaks founder Julian Assange.
"I am working with others to get JA a blanket pardon," Stone wrote in a January 6 exchange of text messages obtained by Mother Jones. "It's very real and very possible. Don't fuck it up." And in a separate text written 35 minutes later, Stone added, "Something very big about to go down!"
The 66-year-old Stone is among the many Trump associates who has become a focus of Special Counsel Robert Mueller's Russia-related investigation. And although Assange hasn't been charged with any crimes in the U.S., Mueller's office has been examining Stone's efforts to secure a blanket presidential pardon for the Wikileaks founder. Prosecutors for the U.S. Justice Department have been keeping an eye on Assange since 2010, when more than 250,000 diplomatic cables were released by WikiLeaks.
In an August interview with the Washington Examiner, Stone made it clear that he favored a presidential pardon for Assange—asserting, "Journalists everywhere should be disturbed if Assange is kidnapped and put on trial. It is a blow to independent journalism and a free press…. Even the Obama Justice Department concluded Assange did nothing the New York Times and Washington Post have not done, which is obtain classified information through whistleblowers, verifying its authenticity and publishing it."
According to Mother Jones, Credico said that Stone was working with Fox News' Judge Andrew Napolitano on a plan in which Napolitano would bring up the idea of an Assange pardon on his show. But Napolitano (one of the more libertarian voices at Fox News) has said that he "categorically denies" working with Stone to obtain a pardon for the WikiLeaks founder—who has been seeking political asylum in Ecuador.
The 47-year-old Assange, a native of Australia, has been a major critic of 2016 presidential candidate and former Secretary of State Hillary Clinton. In February 2016, Assange asserted that Clinton "certainly should not become president of the United States" and described her as a warmonger who "lacks judgement and will push the United States into endless, stupid wars."
But Assange was critical of Trump as well in 2016, telling activist Amy Goodman that having to choose between Trump and Clinton was like a choice between "cholera or gonhorrea."
In late 2017, Assange—who has been staying in the Ecuadoran embassy in London—was granted citizenship in Ecuador. But this week, Ecuador's foreign minister, Jose Valencia, told Reuters that it would no longer intervene with the U.K. government on Assange's behalf.
Alex Henderson is a news writer at AlterNet and veteran political journalist. His work has also appeared in Salon, Raw Story, Truthdig, National Memo, Philadelphia Weekly, Democratic Underground, L.A. Weekly, MintPress News and many other publications. Follow him on Twitter @alexvhenderson.