Romney Stands Against "More Firemen, More Policemen, More Teachers"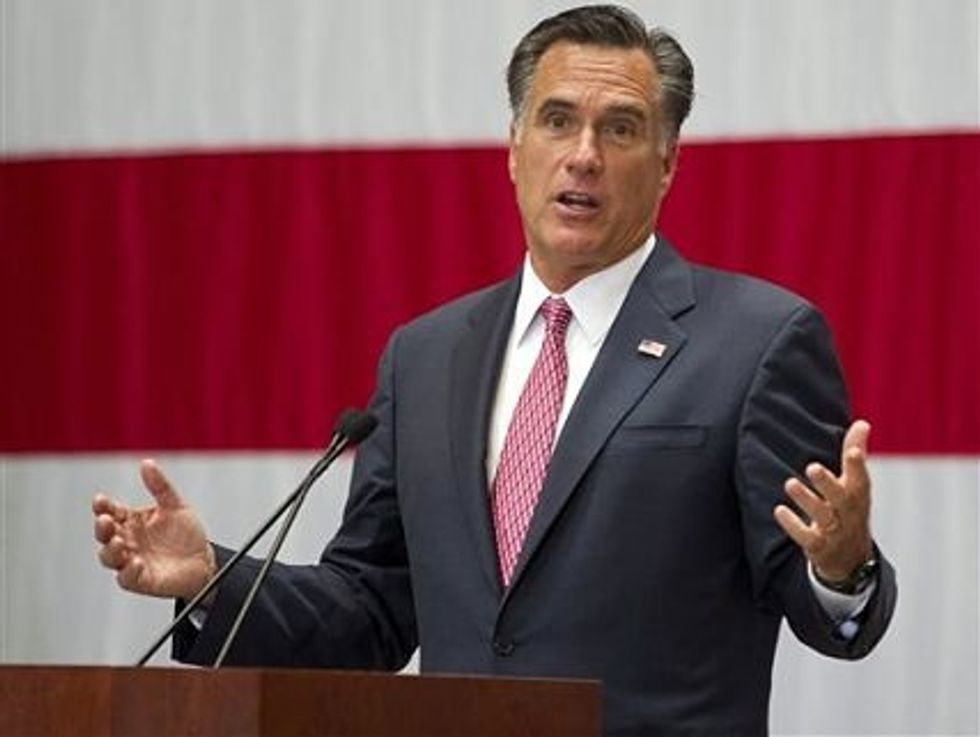 Mitt Romney attacked firemen, teachers, and police today in his response to President Obama's press conference on the economy. "[Obama] says we need more fireman, more policeman, more teachers," Romney said. "Did he not get the message of Wisconsin? The American people did. It's time for us to cut back on government and help the American people."
His position, in other words, is to double-down on every economic policy that hasn't worked so far. In fact, it's Romney who hasn't learned the lesson of Wisconsin — even right-wing Governor Scott Walker knew to exempt cops and firefighters from his anti-union crackdown. Instead, Romney's taking his cues from Ohio Governor John Kasich, whose attempt to gut the rights of public employees was emphatically rejected by Ohio voters last November.
Romney was attacking Obama for saying that the "private sector is doing fine" this morning. While "fine" might not be the best way to describe a private sector job growth rate that probably should be higher, it's clear that Obama was making a more important point — budget-cutting austerity, the core Republican (and European) policy these days, cripples entire economies. Here's the full context of his words:
We've created 4.3 million jobs over the past 27 months. The private sector is doing fine. Where we're seeing problems is with state and local government, often with cuts initiated by governors or mayors who are not getting the kind of help they're accustomed to from the federal government.
The biggest shock to the American labor market since the 2009 stimulus — which provided aid to local governments — ran out in 2011 has been the gutting and firing of public employees like teachers and state workers. Getting rid of essential public services means there is also less money in the pocket of state employees who buy things from the private sector.
And Obama made clear in the conference that he thinks Republican-style budget-slashing is killing Europe, too. He called out policies — pushed by Germany — that would bring "austerity too quickly" to Spain and Greece, and instead called for an economic strategy where countries do "everything we can to grow now even as we lock in a long-term plan to stabilize our debt and our deficits and start bringing them down in a — in a steady, sensible way."