Ron Paul Reiterates Support For Secession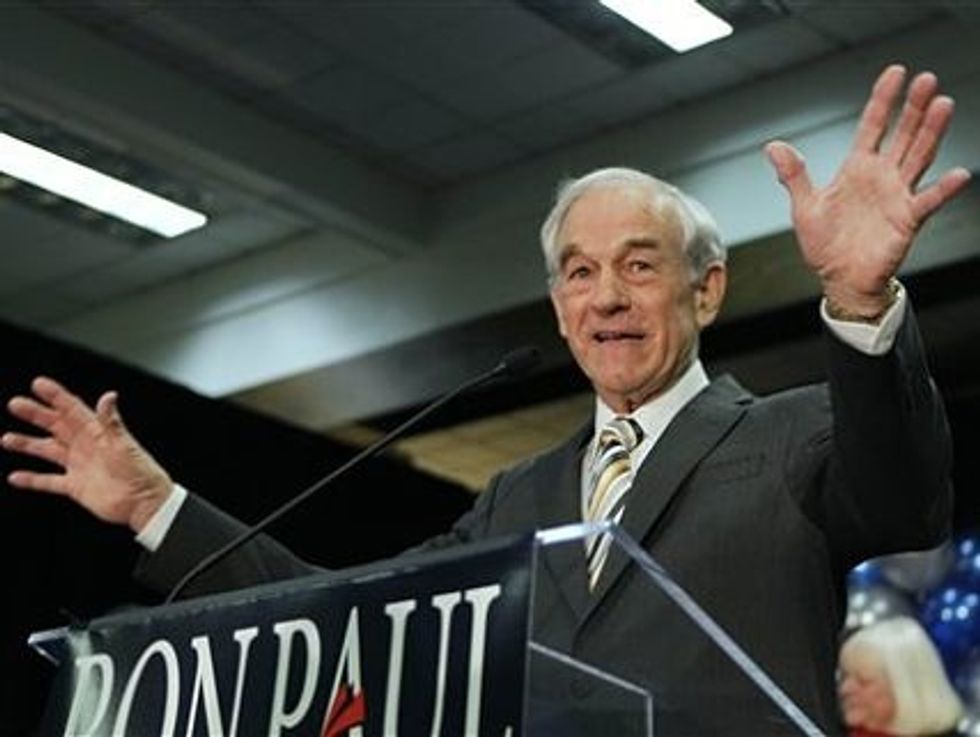 Before Texas Rep. Ron Paul ends his nearly 40-year-long Congressional career, the libertarian hero has left his followers with one last extremist position to try and defend.
In his latest weekly newsletter and audio message to his supporters, Paul voiced support for the secession movement that has gained steam on the right since President Barack Obama's re-election. In the message, titled "You're Not FREE if you Can't Secede from an Oppressive Government," Paul makes the case that "Secession is a deeply American principle."
Is all the recent talk of secession mere sour grapes over the election or perhaps something deeper? Currently there are active petitions in support of secession for all 50 states, with Texas taking the lead in number of signatures. Texas has well over the number of signatures needed to generate a response from the administration, and while I wouldn't hold my breath on Texas actually seceding, I believe these petitions raise a lot of worthwhile questions about the nature of our union.

Is it treasonous to want to secede from the United States? Many think the question of secession was settled by our Civil War. On the contrary, the principles of self-government and voluntary association are at the core of our founding… The federal government kept the union together through violence and force in the Civil War, but did might really make right? […]

If the possibility of secession is completely off the table there is nothing to stop the federal government from continuing to encroach on our liberties, and no recourse for those who are sick and tired of it… If a people cannot secede from an oppressive government they cannot truly be considered free.
Paul's support for secession does not come as much of a surprise, considering that he has argued in the past that the Civil War was "unnecessary," and caused by Abraham Lincoln's attempt to "enhance and get rid of the original intent of the republic" by using an "iron fist."
Furthermore, as Alex Seitz-Wald points out in Salon, Paul defended secession as a "legitimate issue" when Rick Perry floated the idea for Texas in 2009.
Of course, this is just the latest in adecades-long line of extreme newsletters from Paul. In the past, Paul's newsletters have argued that Martin Luther King Jr. was a Socialist pedophile, that "malicious gays" enjoy getting and transmitting AIDS, and that "heroic" anti-government militias will soon take power back from the federal government, among many other racist, homophobic, and anti-Semitic conspiracies.
Coincidentally, Paul's allies on the extremist right share his enthusiasm for secession. As the Southern Poverty Law Center reports, the white nationalist group Stormfront — whose leader has donated to Paul's campaigns and been photographed with the then-presidential candidate — has helped power the secession petitions' rapid growth.
So, while Paul's political career now appears to be over, he seems well-positioned to re-enter the radical newsletter business if he ever gets bored of spending his retirement studying Austrian economics and ranting about "pyschopathic authoritarians."
Hat-tip: Alex Seitz-Wald,Salon.
Photo credit: AP/Robert F. Bukaty, File