Spurning Loyalty Pledge, Trump Breaks Republican National Committee
@kerryeleveld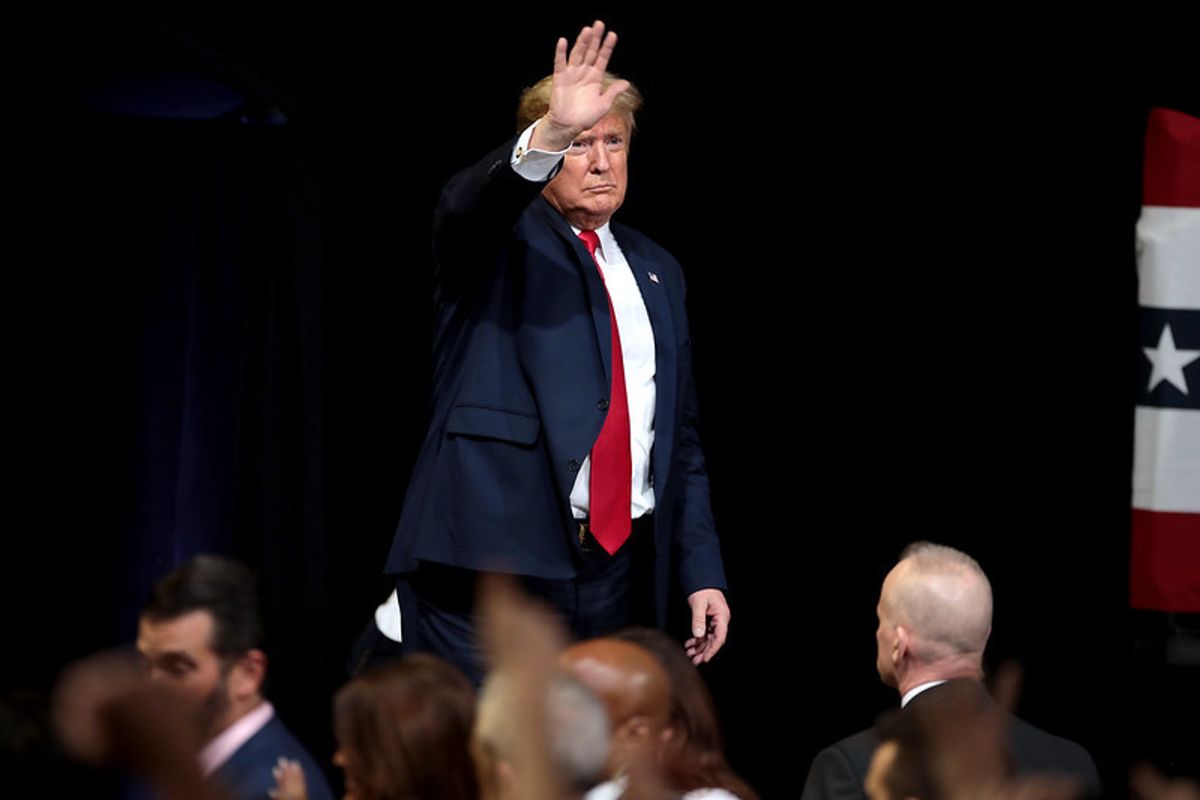 Donald Trump has now officially rendered the Republican National Committee useless, and the RNC is proving equal to the task.
On Wednesday, Trump told the right-wing outlet Newsmax he would not sign the RNC's so-called loyalty pledge to support whoever won the 2024 Republican nomination.
"Why would I sign a pledge? There are people on there that I wouldn't have," Trump offered in the interview with Eric Bolling. "I can name three or four people that I wouldn't support for president. So right there, there's a problem right there," he added, declining to name names. Trump did single out Sen. Tim Scott of South Carolina and tech entrepreneur Vivek Ramaswamy for praise, an admittedly clever way of putting two up and comers on notice that they might be in line for vice president if they play their cards right.
Reprinted with permission from Daily Kos.