Ryan Dismissed House Chaplain Who Prayed For 'Justice'
@EricBoehlert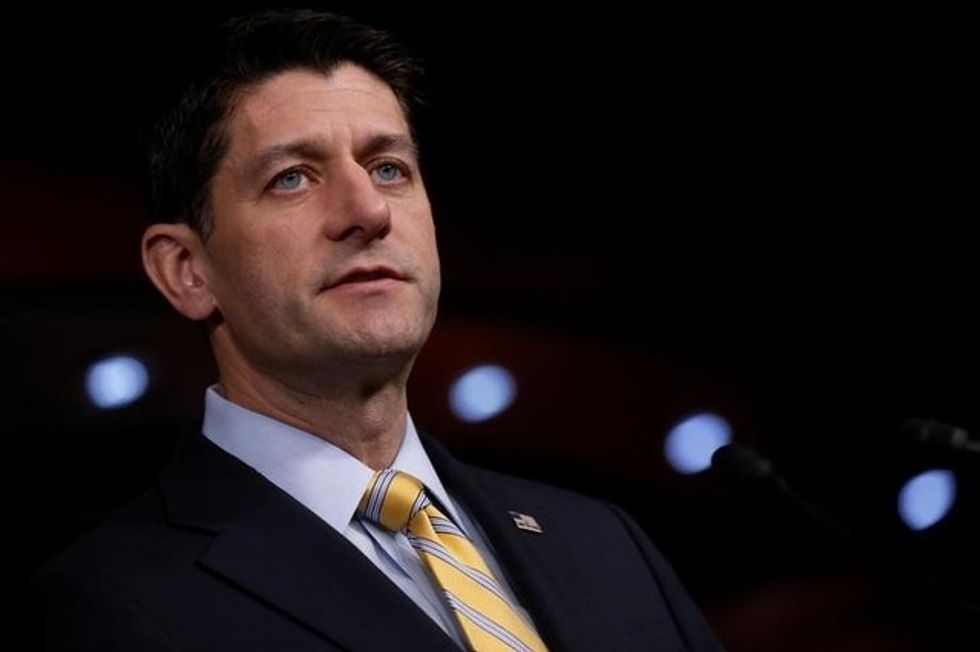 Reprinted with permission from Shareblue.com
In what may be a first in the long history of the U.S. House of Representatives, Republican Speaker Paul Ryan recently forced the House chaplain to resign. The spiritual leader was reportedly told by a top Ryan aide that if he didn't resign, he would be fired.
Father Patrick Conroy, a Jesuit priest, has served as House chaplain since 2011. In an April 15 letter he wrote to Ryan, he announced, "As you have requested, I hereby offer my resignation as the 60th Chaplain of the United States House of Representatives."
But now members say Conroy didn't go voluntarily and that instead, he was forced out.
"Catholic members on both sides of the aisle were furious to learn that Conroy's retirement was not voluntary," the Hill reported.
An angry Rep. William Keating (D-MA) suggested on Thursday that the call for the resignation of a chaplain of the House of Representatives has never happened before.
Other Democrats were furious, too:
Speaker Ryan fires House Chaplain? Is nothing sacred?

— Gerry Connolly (@GerryConnolly) April 26, 2018
Conroy isn't talking to the press, but Politico reported on an email the chaplain recently sent to a friend: "I had no intentions of leaving. I doubt that anything will change Ryan's mind, but I think it important that Members know the truth."
One senior Democratic leadership aide tells Shareblue Media, "We believe he was pushed out because he was praying for justice and fairness."
Last November, when the House was voting on a GOP tax giveaway to billionaires and corporations, Conroy urged compassion.
"As legislation on taxes continues to be debated this week and next, may all Members be mindful that the institutions and structures of our great nation guarantee the opportunities that have allowed some to achieve great success, while others continue to struggle," Conroy said during the daily prayer.
In addition to opening congressional proceedings with prayer, the chaplain provides counseling to the House community and coordinates the scheduling of guest chaplains.
Ryan's spokesperson claims that House Minority Leader Nancy Pelosi (D-CA) OK'd Conroy's dismissal, but her team denies that claim.
"Pelosi made clear to Ryan she disagreed with the decision and told the speaker she had only heard positive feedback from members about Conroy," Politico reported.
Ironically, Conroy was first nominated to be chaplain by former Republican House Speaker John Boehner of Ohio. 
But today's Republican Party apparently doesn't have patience for Conroy's religious counsel.