Saturday Night Live: In Cold Open, The Return Of Will Ferrell As Dubya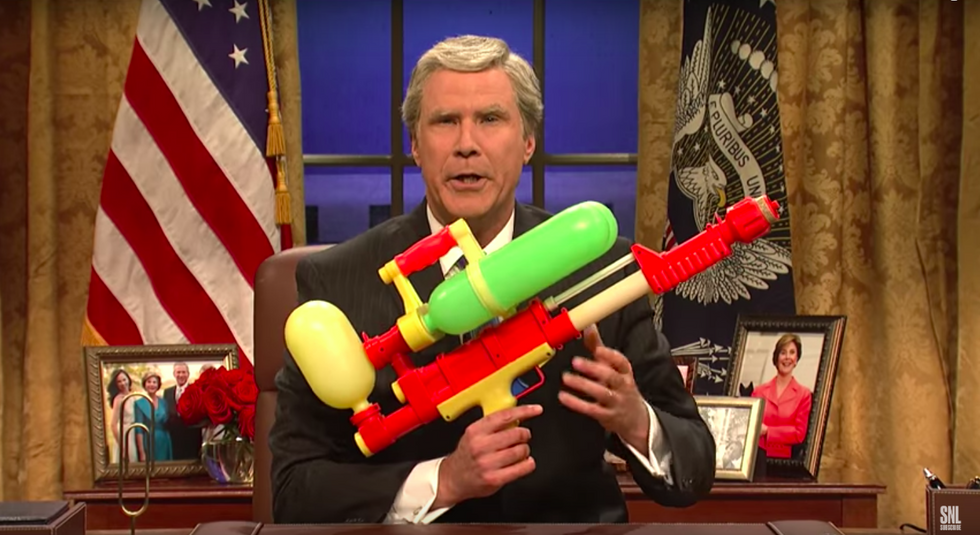 You know things are out-of-control awful and weird in Washington when you think wistfully of the Bush years from time to time. You can shake it off and recall the horrors of life with George W. Bush and his twisted vice president Dick Cheney, but there is something still more ominous about Trump and Pence.
Which is why Will Ferrell, the ultimate Dubya impersonator, returned to his old haunt on Saturday Night Live for this cold open reminder: Bush was bad; very very bad. "Like, historically not good," as he puts it.
Not that "Bush" admires Trump.
"Back in the day, we didn't use Russians to rig our elections," he notes tartly. "We used the Supreme Court, like Americans."
Plus a Leslie Jones cameo, appearing as his faithful sidekick Condi Rice.