As Cryptocurrency Crashes, It's Orange Jumpsuit Time For Fraudsters
@LucianKTruscott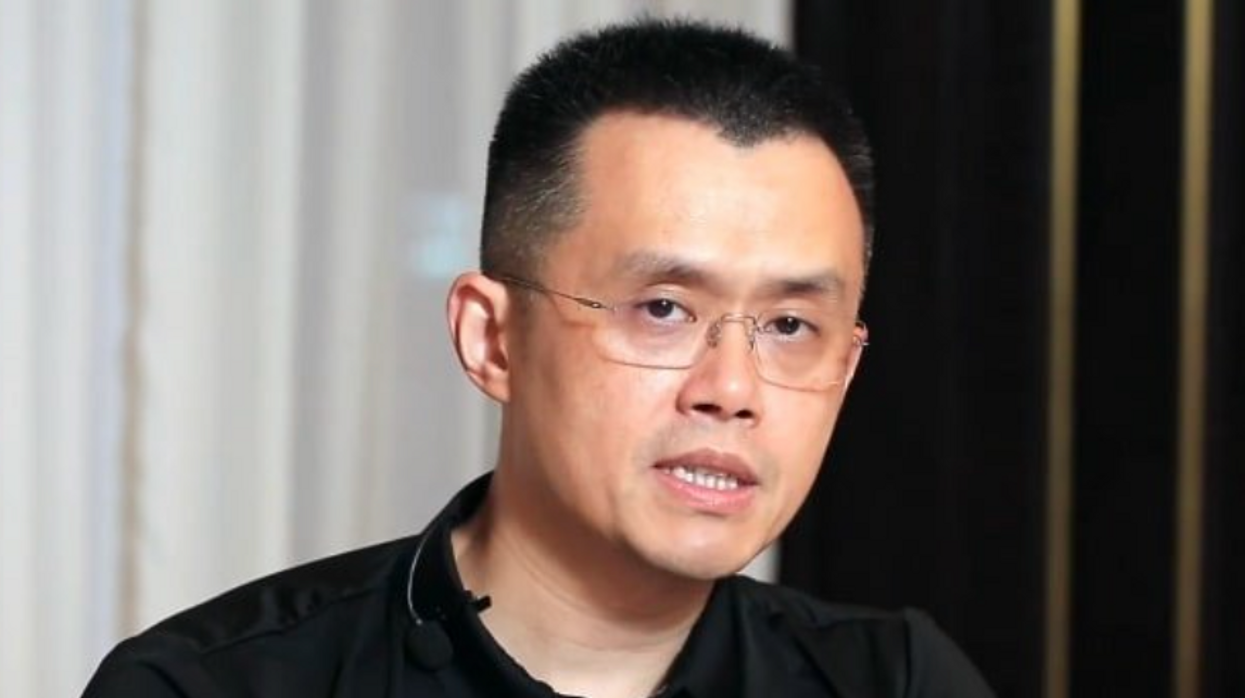 I follow the crooks and criminals so you don't have to -- but I need support to continue covering their misdeeds, so please consider becoming a paid Substack subscriber to my columns.
Count 'em: eight counts over 14 pages in the dry yet chilling language of the federal prosecutors from the Southern District of New York, charging Sam Bankman-Fried (current residence: a jail cell on Grand Bahama Island) with two kinds of wire fraud, two kinds of conspiracy to commit wire fraud, commodities fraud, securities fraud, money laundering, and conspiracy to defraud the United States by violating campaign finance laws.
The title of Count One gives you an idea of the flavor of the thing: "Conspiracy to Commit Wire Fraud on Consumers." There it is, in black and white, the gist of the entire business of Bankman-Fried's FTX: to defraud consumers – that would be the suckers who invested in his cryptocurrency business by transferring their money into his accounts -- for which they were rewarded certificates, or account statements, or something anyway, stating that they were now the proud owners of FTT's, the crypto-tokens representing their investments.
In the icy phrasing of the indictment, Bankman-Fried and others in on the conspiracy were engaged in "obtaining money and property by means of false and fraudulent pretenses, representations and promises," and using that money and property to "pay expenses and debts of Alameda Research, Bankman-Fried's proprietary crypto hedge fund, and to make investments."
Breaking that down into plain English, Bankman-Fried was taking the money of his customers and using it to repay loans that had been made to his hedge fund and make investments in other companies, real estate, and in other ways, none of which had been disclosed to his customers or authorized by them. He was, in effect, stealing. The thing he was using to steal his customer's money, his cryptocurrency, was advertised as a new way of investing your money that was outside of the control of the banking system and the U.S. government. Why investors would want to wire their money over to the Bahamas, or wherever else Bankman-Fried held the funds, is a subject for another column. But the fact that the customers' money would be outside of the control of the U.S. government gives you a clue as to why people who take what ended up being in the tens of billions and turn it over to a 30-year-old man who had no previous experience in handling investments of that or any other size.
The rest of the indictment lays out how the money Bankman-Fried took from others was misused. Some of the fraud was committed against banks or other investment firms or individuals who bought into the scam sufficiently that they were willing to lend billions of dollars to Alameda Research, which has been described variously as Bankman-Fried's investment bank or hedge fund. Those lenders lost their money, too, alongside that of the individuals who gave Bankman-Fried their money and received cryptocurrency in return.
The commodities fraud charge simply represents another law broken by Bankman-Fried and others while doing the same thing – taking money with one hand and giving it to the other hand, Alameda Research, not to invest for the customers, but to pay expenses incurred by the hedge fund/investment bank and to make investments that had nothing to do with achieving a return on investment for the consumers but everything to do with misappropriating their money and using it for purposes beneficial to Bankman-Fried and the eponymous "others."
The charge of money laundering refers to misusing money that "represented the proceeds of some form of illegal activity, to wit, the wire fraud alleged in Count Two." So, he was taking his ill-gotten gains from committing one crime and using them to commit another.
In fact, as you read the indictment it becomes evident that the entirety of what Bankman-Fried and his two businesses, FTX and Alameda Research, were doing was committing crimes. The federal government is saying that it wasn't a legitimate business endeavor, by which Bankman-Fried would solicit money from investors and then turn around and invest the money for them so they could achieve a gain from their investment, i.e., more money. The entire purpose of FTX and Alameda Research was to defraud "customers," that would be the investors, out of their money so Bankman-Fried and "others" could use the money for their own purposes – none of which they had told the investors about. In fact, the indictment is filled with words like "misrepresented," "conceal and disguise," "deceitful and dishonest," "manipulative and deceptive device and contrivance," and "materially false information."
The indictment, in short, lays out in eight separate violations of the federal laws how the businesses owned by Bankman-Fried (he owned 90 percent of Alameda Research and apparently all of FTX) were entirely based on lies and deceit. They weren't real.
They took money that was real and converted it into a cryptocurrency they told people was real but wasn't. Bankman-Fried was just moving money around for his own purposes and for his own gain. All his claims in the flurry of interviews he has given over the last month that he didn't understand what had happened or where eight billion dollars had gone when it went poof were filled with lies. The federal indictment lays out the story that he knew exactly what he was doing.
Some amazement has been expressed by legal experts over the past 24 hours about how the Southern District was able to put this indictment together in such a rapid fashion, given that the collapse of FTX happened just a month ago. However, reading the indictment gives the answer: Bankman-Fried is just a thief. All he was doing was stealing other people's money, and now an orange jumpsuit awaits him at the Manhattan Federal Correction Facility where he will stay upon being extradited from his jail cell in the Bahamas to the U.S. to answer for his crimes.
In act two of the crypto crash, Binance -- the world's largest cryptocurrency exchange when it comes to volume -- announced on Tuesday that it is "pausing" withdrawals from its own USDC magic cryptocurrency accounts after more than $2 billion was withdrawn in the last 24 hours, with $1.14 billion of that coming today.
Changpeng Zhao, the founder of Binance, was the character who started the whole crypto snowball rolling down the proverbial hill when back in November, he announced in a Tweet — because of course he did — that he was selling his holdings in FTX's digital currency, leading to a run on FTX's accounts and the same sort of "pause" in withdrawals by FTX customers.
As noted above, FTX is now in bankruptcy and Sam Bankman-Fried is in jail in the Bahamas awaiting deportation to face charges in the Southern District of New York.
You're going to love this one. In the world of cryptocurrency, which advertises itself as a place to put your money to get away from the prying eyes of banks and the government, the USDC cryptocurrency is known as a "stablecurrency" because its value is pegged to the U.S. dollar, according to The Observer. And of course what the customers of Binance have been doing over the last 24 hours is converting their holdings of this so-called "stablecurrency" into good old U.S. dollars because, well, U.S. dollars which need to be deposited in banks which are overseen and regulated by the boogeyman U.S. government, are turning out to be just a tad more stable than Binance's so-called stablecurrency.
So all these cowboy investors who have been putting their money in crypto are running back to the banks and big-momma U.S. government to take care of them.
Meanwhile, Binance has announced that they are unpausing withdrawals of dollars from their USDC accounts because they have successfully done what's called a "token swap," which involved swapping one cryptocurrency for another.
Sound like three-card-monte to you? Which cup is the little ball under now, investors?
Lucian K. Truscott IV, a graduate of West Point, has had a 50-year career as a journalist, novelist, and screenwriter. He has covered Watergate, the Stonewall riots, and wars in Lebanon, Iraq, and Afghanistan. He is also the author of five bestselling novels. You can subscribe to his daily columns at luciantruscott.substack.com and follow him on Twitter @LucianKTruscott and on Facebook at Lucian K. Truscott IV.
Please consider subscribing to Lucian Truscott Newsletter, from which these columns are reprinted with permission.