Schumer Has A New Way To Bulldoze McConnell's Senate Obstruction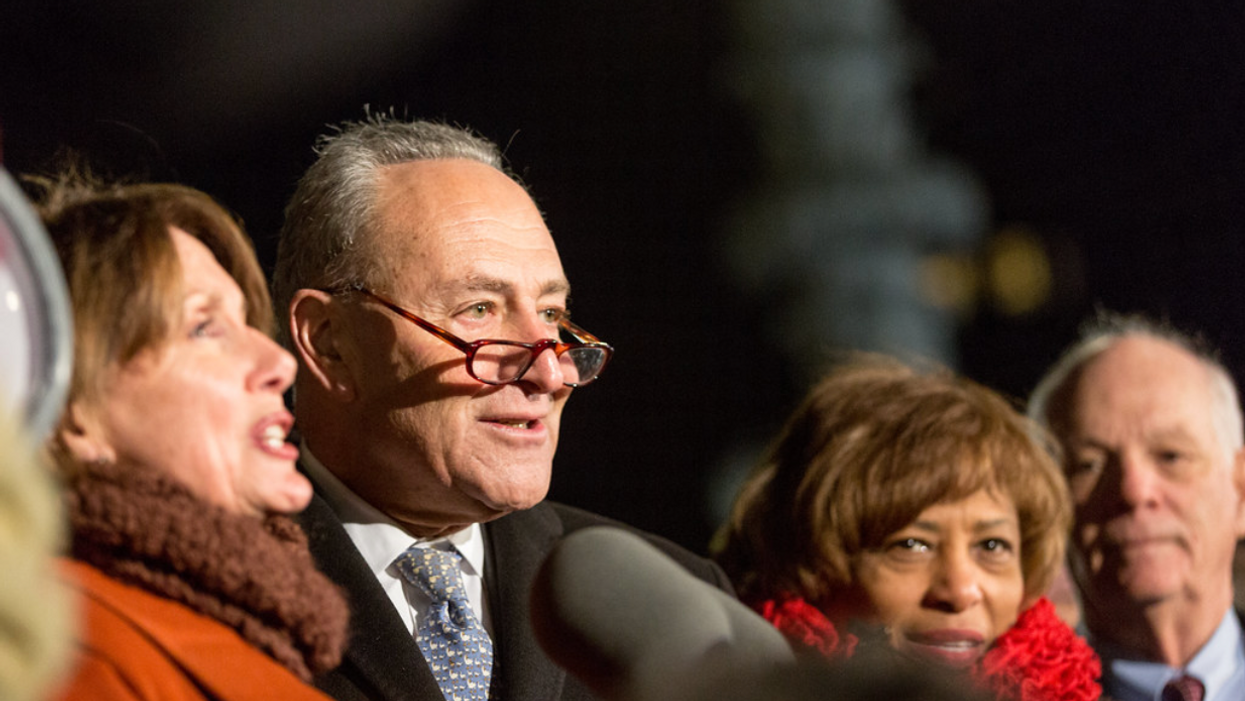 Photo by Lorie Shaull is licensed under CC BY-SA 2.0
Reprinted with permission from Alternet
On Monday evening, Senate Majority Leader Chuck Schumer's spokesperson put out a seemingly dry statement that actually contained major news.
The New York Democrat has found a new way to avoid Republican senators' obstruction on budget-oriented legislation:
The Parliamentarian has advised that a revised budget resolution may contain budget reconciliation instructions. This confirms the Leader's interpretation of the Budget Act and allows Democrats additional tools to improve the lives of Americans if Republican obstruction continues. While no decisions have been made on a legislative path forward using Section 304 and some parameters still need to be worked out, the Parliamentarian's opinion is an important step forward that this key pathway is available to Democrats if needed.
It's a somewhat esoteric point, but it could have significant implications for the Democrats' agenda. From the start of Joe Biden's presidency, Democrats knew that either they'd have to eliminate or significantly modify the Senate filibuster to pass major bills, or else find ways to work around Republican obstinacy. As the filibuster currently functions, 60 votes are needed to pass a bill through the Senate, which means at least 10 Republicans would have to join with all of the sitting Democrats to enact legislation. However, the budget reconciliation process allows the Senate to pass a bill on a pure majority vote, which is how Democrats passed the nearly $2 trillion American Rescue Plan in March. It was also crucial in passing Obamacare in 2010 and the Trump tax cuts in 2017.
Usually, though, Senators have believed that reconciliation could only happen on a limited basis — there's only one budget per fiscal year. But Schumer concluded — and crucially, he got the Senate parliamentarian to agree — that it's also legitimate to revise a budget using the reconciliation mechanism. This would allow the Senate to pass additional bills with a simple majority vote, thereby circumventing the filibuster and Republican opposition.
This "could enable Democrats to bypass a filibuster and use reconciliation once more in fiscal year 2021 (and several more times next year)," explained CNN"s Sahil Kapur.
This is something of a game-changer. It means passing laws will be easier through the Senate. But there are still major restrictions on what this procedure can be used for — most notably, the rules dictate that reconciliation bills can only include provisions that are directly, rather than incidentally, related to the budget, i.e., taxing and spending. This means that many of the Democrats' priorities, such as securing voting rights, will still have to overcome the filibuster to become law.
One might think that it doesn't really matter if Democrats can pass many reconciliation bills or just a few, because they can just stuff as many fiscal provisions as they want into a single package and pass it as a whole. This is true, but as Sen. Bernie Sanders of Vermont said Monday night on MSNBC, the ability to "revise" the budget will give Democrats more "flexibility" to enact their agenda.