Scores Of Aftershocks From Napa Earthquake Felt, More On The Way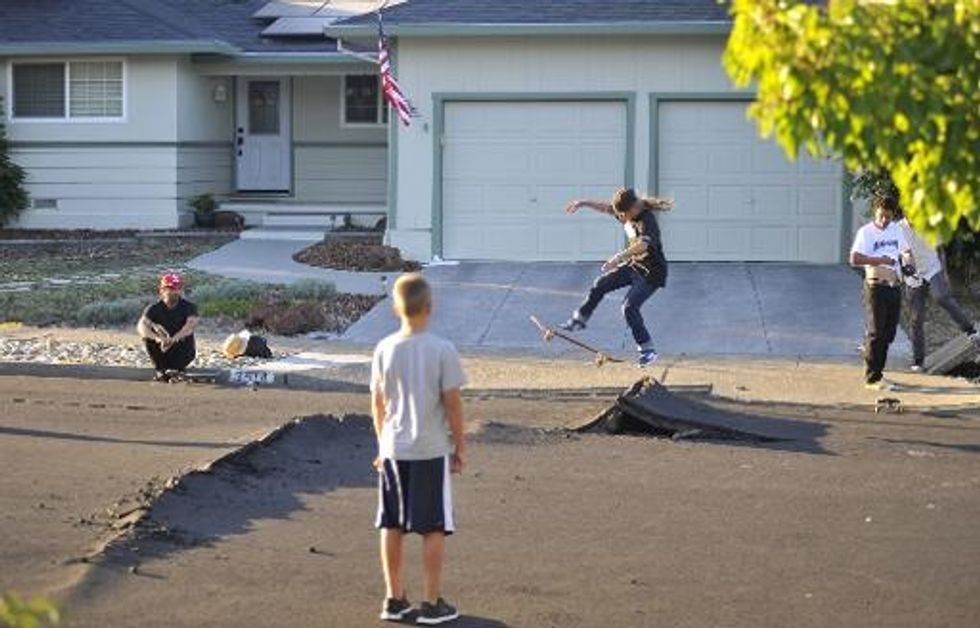 By Hector Becerra and Veronica Rocha, Los Angeles Times
LOS ANGELES — There have been scores of aftershocks from Sunday's 6.0 earthquake in Napa County, and experts said the small quakes will continue for days.
In general, the likelihood of big aftershocks goes down with time, as does the chance of a larger quake.
Officials have warned the public to be careful around damaged buildings because even a small aftershock could knock debris loose.
At least 65 aftershocks have rattled Napa and its surrounding areas since the destructive 6.0-magnitude earthquake struck early Sunday, according to the U.S. Geological Survey.
Two of the 65 aftershocks were magnitude 3.0 or higher, said Susan Garcia of the USGS Earthquake Hazards Program in Menlo Park, Calif. The largest, a 3.6-magnitude aftershock, occurred around 5:47 a.m. Sunday, she said.
Sunday's quake occurred on the West Napa fault. It's about 20 miles, much shorter than the better-known Hayward and Rodgers Creek faults, which are capable of a 7.2-magnitude quake. Still, it produced the largest earthquake in the Bay Area since the deadly 6.9 Loma Prieta quake in 1989.
The shaking was dwarfed in magnitude and sheer destruction by much larger earthquakes, such as the 1989 quake, as well as the 1971 and 1994 temblors in the San Fernando Valley.
But considering that Sunday's earthquake ran less than half the length of the fault, scientists said the temblor could have been worse.
"This is one of the smaller of the sets of faults in the East Bay, but it's still obviously large enough to create a magnitude-6 quake, and it didn't rupture the length of the whole fault," said Jeane Hardebeck, a seismologist for the USGS, also in Menlo Park. "If it had, you could imagine a much larger earthquake."
Like a lot of faults, she said, it runs parallel to the roughly 800-mile-long San Andreas fault. Sunday's quake happened just south of Napa and ran north along the fault, which runs on the western side of the Napa Valley, Hardebeck said.
The last time Napa was shaken hard by a destructive earthquake was Sept. 3, 2000, when a 5.2-magnitude quake struck the area.
On Monday, power had been restored to nearly all of the approximately 70,000 customers in Napa County whose lights went out after the earthquake struck early Sunday, utility officials said Monday.
The approximately 150 customers who remained without power were expected to have their service restored later Monday morning, according to Pacific Gas & Electric officials.
AFP Photo/Josh Edelson
Interested in national news? Sign up for our daily email newsletter!