Scott Walker Gets Fooled By Activists With Giant 'Check' From Koch Brothers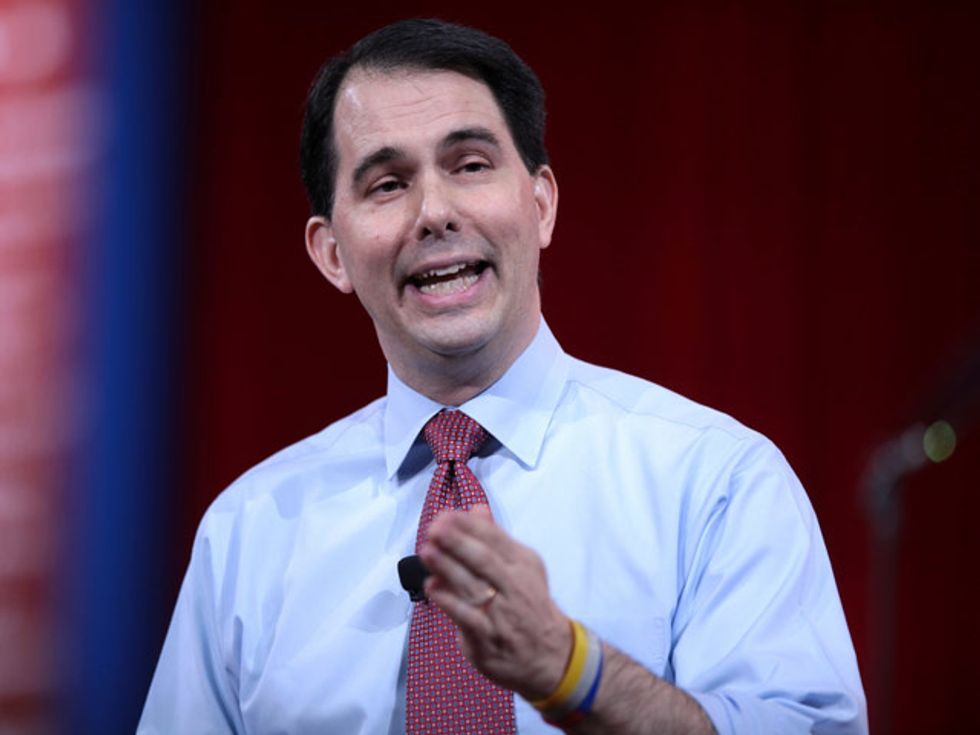 A group of environmental activists just pulled a fast one on Scott Walker. The Wisconsin governor and Republican presidential candidate was campaigning Monday in New Hampshire when he got duped into apparently accepting a giant novelty check from the Koch brothers on camera.
The Guardian reports that Tyler McFarland, a 23-year-old organizer for the group 350 Action, approached Walker with a sign reading "Walker 4 president," and asked to have a picture taken with the candidate.
And then, McFarland did the big reveal:
But as the photo was snapped, McFarland flipped the sign to reveal a supposed $900m check made out to Walker from the Kochs, the industrialist family and Republican mega-donors, for the "presidency."

"I'd like to present you with this check from the Koch brothers for climate denial," McFarland, 23, told Walker.

The governor did not engage with this, choosing instead to brush the incident off and continue mingling with actual supporters.
The Guardian reporter Sabrina Siddiqui tweeted this photo:
Photo: Governor Scott Walker of Wisconsin speaking at the 2015 Conservative Political Action Conference (CPAC) in National Harbor, Maryland. (Gage Skidmore via Flickr)