#EndorseThis: A Livid Colbert Lays Into Leaked SCOTUS Abortion Opinon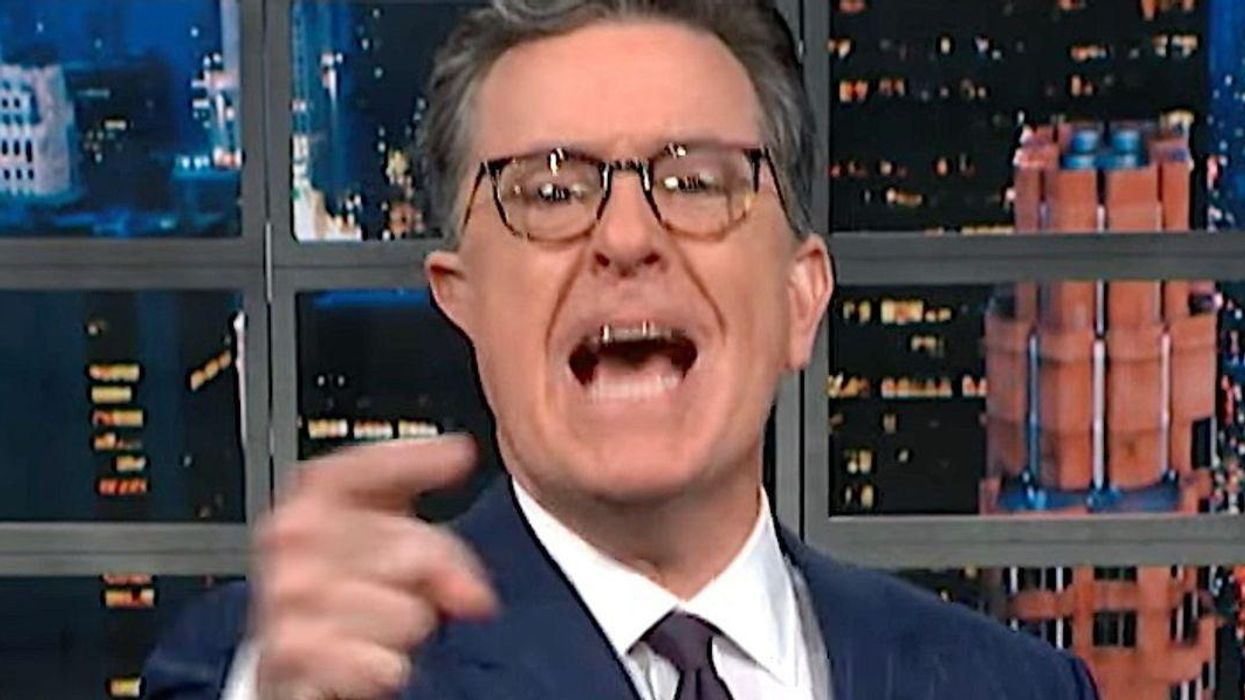 Image Via YouTube
After a leaked SCOTUS draft opinion revealed the conservative court majority's intention to do what every person of sound mind knew they would do in ending abortion rights, believers in choice became incensed and immediately started protesting. Late Show host Stephen Colbert was none too pleased with the leaked opinion.
"So congratulations, ladies," Colbert told his viewers. "Decisions about what you can do with your body are now being made by four old dudes and a woman who thinks The Handmaid's Tale is a rom-com."
Colbert directed most of his ire at Senator Susan Collins (R-ME). Perpetually duped by far-right-wing SCOTUS nominees and their Christian Taliban agenda, Collins voted to confirm Trump-nominated justices Neil Gorsuch and Brett Kavanaugh.She stupidly said at the time she didn't believe either would overturn the landmark abortion case. This lady really needs to have a sign above her flashing the words "Not getting it."
Watch The Entire Segment Below: