Select Panel Member Suggests New Evidence Of Witness Tampering
@wallein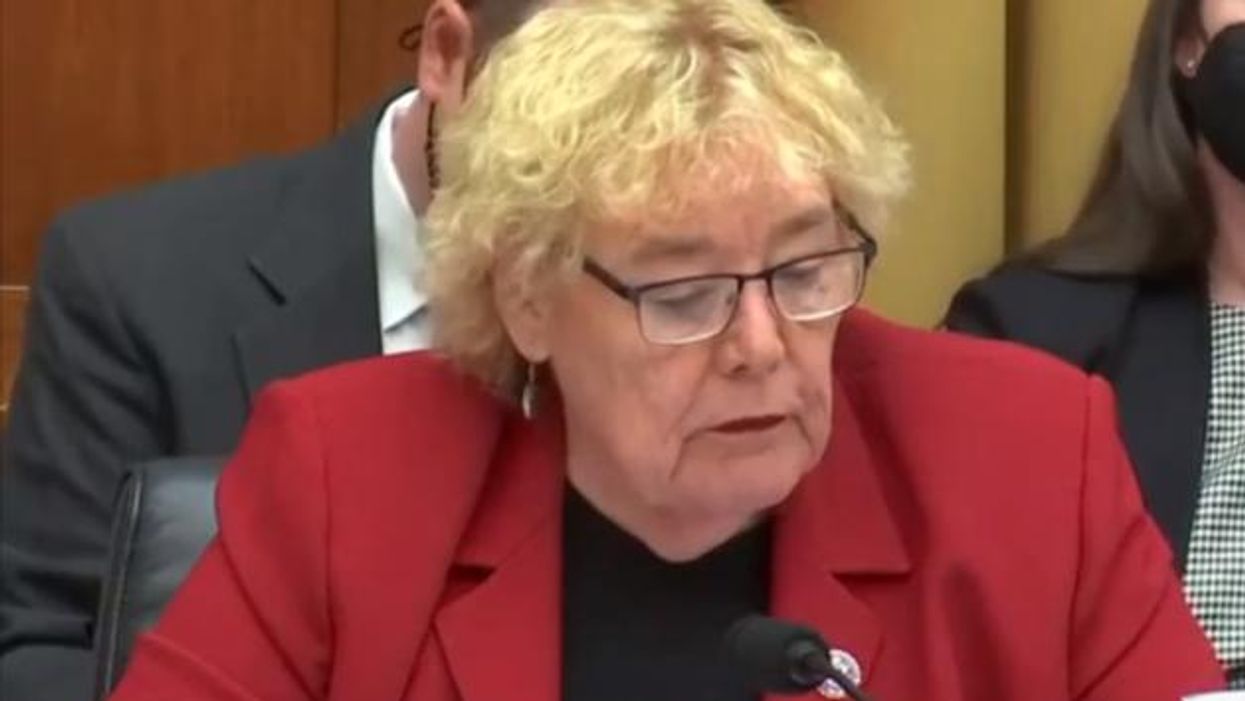 YouTube Screenshot
On Tuesday, the House Select Committee hearing featured testimony from Cassidy Hutchinson, former Trump Chief of Staff Mark Meadows' aide. It was damning. Hutchinson went on the record reiterating what she had told investigators previously, detailing the many things she saw and heard before and during January 6, 2021. Her testimony touched on Trump's insistence that he join the riot at the Capitol, his knowledge of armed MAGA audience members, the bizarre disappearing act Meadows performed, and the fact that leading up to the "Stop the Steal" rally, Trump's own lawyer knew that crimes were most likely being committed.
One of the more explosive moments in Hutchinson's testimony concerned her recounting of what Trump's former lead Secret Service agent turned political adviser Anthony Ornato told her about Donald Trump's actions, alleging he attacked his chief security official, Robert "Bobby" Engel, when Engel would not allow him to lead the rioters at the Capitol grounds. This reportedly took place after Trump left the Stop of Steal rally on January 6, 2021.
Since that time, the right-wing media and traditional news outlets have put out not-exactly-verified rumors that Ornato denies ever recounting these events to Meadow's top aide. Of course, Ornato and Engel have also not appeared under oath to put their money where their mouths are. Whether these two come forward and say Hutchinson has perjured herself or simply say they do not recall remains to be seen.
On Thursday, Democratic Rep. Zoe Lofgren of California, who is on the House Select Committee, suggested that Trump's fundraising may be connected not simply to crimes of scam artistry, but crimes of coercion of witnesses. It seems that Ornato and Engel may be hiding in the shadows finding out where exactly that money is before they go on the record.
The fact of the matter is that Ornato's move from a senior Secret Service official to a political adviser was seen as a betrayal of the Secret Service's nonpartisan position in our government.
Trump installed Tony Ornato — his former lead US Secret Service agent — as deputy chief of staff for operations in part bc FLOTUS' then chief preferred him over Max Miller. But the move unnerved West Wing aides who knew the Secret Service was supposed to be non-political. https://t.co/1imaF9kCxw

— Hugo Lowell (@hugolowell) April 24, 2022
It has led to the speculations around Vice President Mike Pence's reticence to get into a car with Secret Service during the January 6. attack on the Capitol.
On Thursday, Lofgren explained to Anderson Cooper on CNN that Donald Trump's intense fundraising off of the Big Lie is a paper trail with many angles. While it is obvious to most people who have ever followed even a little bit of Donald Trump's history as a corrupt dirtbag (dating all the way back to the 1970s in New York City), there is a high probability that much of his fundraising has gone into people's pockets. Lofgren spoke to the fact that money can help buy testimony and offer the promise of legal protections for people who may otherwise be forced to tell the truth about Donald Trump.
REP. ZOE LOFGREN: Let's just say, we're concerned. As you know, in a prior hearing, we talked about the hundreds of millions of dollars that the former president raised. Some of that money is being used to pay for lawyers, for witnesses. and it's not clear that that arrangement is one that is without coercion potential for some of those witnesses. So, let's just say this: It's a concern. And anyone who is trying to dissuade or tamper with a witness should be on notice that that's a crime. And we are perfectly prepared to provide any evidence we have to the proper authorities.
This goes along with the Hutchinson's own testimony that she had been contacted by "someone attempting to influence her testimony." It also follows Rep. Liz Cheney's assertion at Tuesday's hearing that two witnesses had also told the committee they were being intimidated by people connected to Donald Trump's circle of conspirators.
Reprinted with permission from Daily Kos.