Sen. Rand Paul Wins Conservative CPAC Straw Poll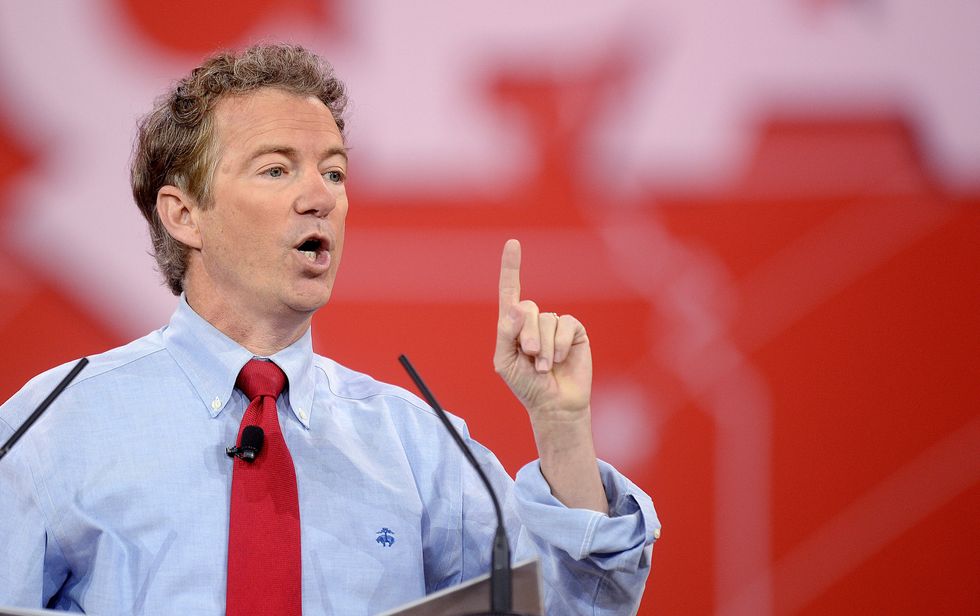 By Lisa Mascaro, Tribune Washington Bureau (TNS)
WASHINGTON — Sen. Rand Paul was the top choice of conservatives in a straw poll for potential Republican presidential contenders at an annual conservative conference near Washington.
The Kentucky Republican has been a repeat favorite among the GOP's right flank, and won the Conservative Political Action Conference poll for the third consecutive year.
Wisconsin's Republican Gov. Scott Walker tallied a close second, while the remaining dozen or so contenders trailed, according to results in The Washington Times, which sponsored the contest.
Paul earned 25.7 percent of the vote, followed by Walker with 21.4 percent.
Most of the Republicans who took to the stage at the annual multi-day conference over the river from the capital have not yet officially declared their intentions to run for president in 2016.
But the conservative gathering provides a proving ground for the budding campaigns. The record-breaking crowd topped 11,000, organizers said.
Sen. Ted Cruz, R-Texas, took 11.5 percent, narrowly besting retired neurosurgeon Ben Carson at 11.4 percent.
Former Florida Gov. Jeb Bush acknowledged during his talk that he would be happy if skeptics who view him as more moderate than they prefer would consider him their "second choice." He won 8.3 percent.
Another Floridian, Sen. Marco Rubio, took 3.7 percent.
New Jersey Gov. Chris Christie neared the middle of the tally, with 2.8 percent — behind Donald Trump and Carly Fiorina, but ahead of former Texas Gov. Rick Perry.
© 2015 Tribune Co., Distributed by Tribune Content Agency, LLC
Image: Rand Paul speaks at the 42nd annual Conservative Political Action Conference (CPAC) Feb. 27, 2015 in National Harbor, Md. Conservative activists attended the annual political conference to discuss their agenda. (Olivier Douliery/Abaca Press/TNS)