Senate Approves Funding Bill To Avert Government Shutdown
@reuters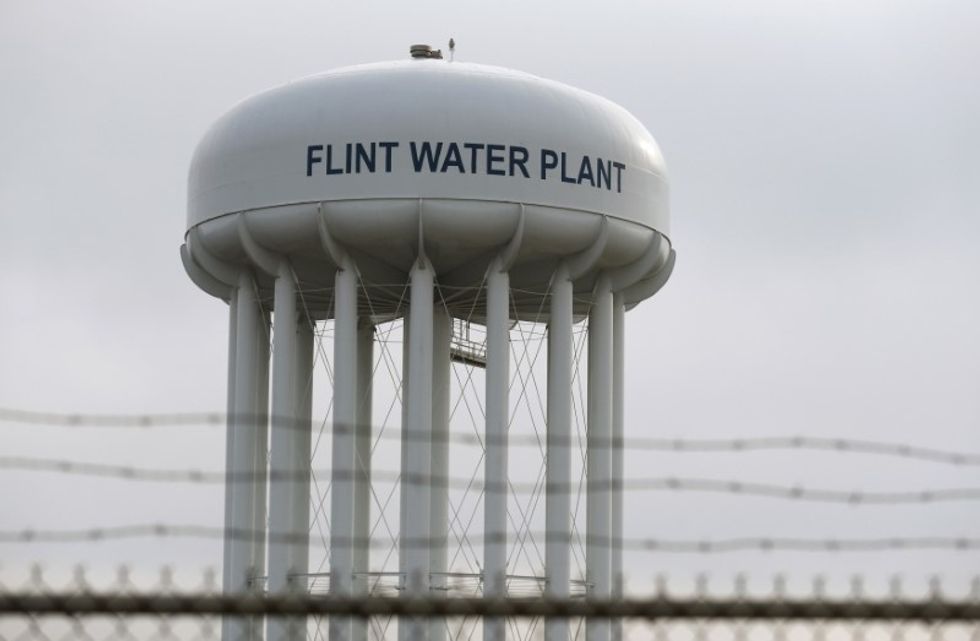 By David Morgan and Richard Cowan
WASHINGTON (Reuters) – The Senate approved a stop-gap funding bill to avert a looming federal government shutdown on Wednesday, after Republicans and Democrats agreed to help Flint, Michigan, resolve its drinking water crisis.
Lawmakers voted 72-26 to adopt the short-term continuing resolution, or CR, that would keep federal agencies operating from Saturday to Dec. 9. The vote sends the measure on to the House of Representatives, which also was expected to approve it.
Without an extension, many government agencies would run out of money when the federal fiscal year ends at midnight EDT on Friday.
The bill also includes $1.1 billion to combat the Zika virus and $500 million for flood relief in Louisiana and other states.
Democrats in the Senate and House had vowed to oppose the CR until Republicans agreed to an aid package for Flint, a city of more than 100,000 people that has had lead-tainted drinking water for more than two years. Senate Democrats initially rejected the bill in a procedural vote on Tuesday.
A breakthrough came when Republicans pledged to support passage by year's end of separate legislation helping the city of Flint, Michigan recover from a long-running water crisis that has exposed children and other residents to lead contamination.
Earlier, Republican House Speaker Paul Ryan and Democratic leader Nancy Pelosi reached the deal late on Tuesday, hours after a piece of legislation known as a continuing resolution (CR) aimed at avoiding the shutdown failed to garner enough votes to advance in the Senate.
Conservative groups urged Congress to defeat the funding bill. But with House and Senate members eager to go home to campaign for re-election, the measure appeared headed toward passage.
Under the deal reached between Ryan and Pelosi, the House will vote on Wednesday on an amendment to a separate water resources bill that would provide a $170 million aid package for Flint. A Senate version of the bill contains $220 million for Flint and other cities with problem water systems.
Once passed by the House, the two chambers would hammer out compromise legislation after the Nov. 8 elections. The Flint money would be contained in that measure.
(Reporting by Richard Cowan and David Morgan; Writing by Doina Chiacu; Editing by Bernard Orr and Alan Crosby)
iMAGE: The top of the Flint Water Plant tower is seen in Flint, Michigan February 7, 2016.   REUTERS/Rebecca Cook/Files