Senate Confirms Obama's Surgeon General Pick Despite Gun Control Views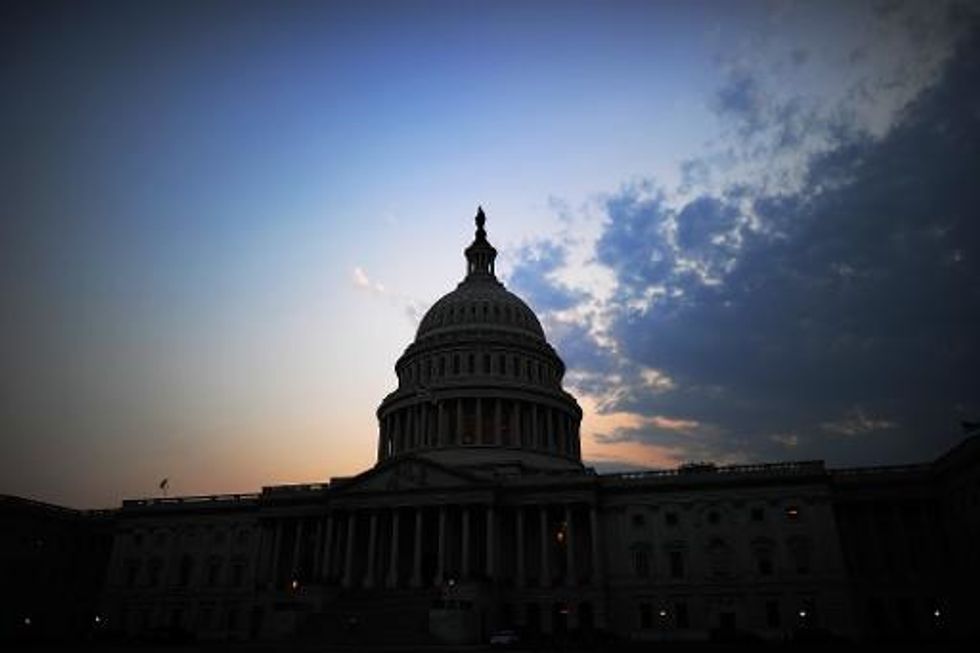 By Lisa Mascaro, Tribune Washington Bureau (TNS)
WASHINGTON — The Senate confirmed President Barack Obama's controversial choice for surgeon general Monday, a victory for the administration after GOP infighting gave Democrats the upper hand in the final stretch of the lame-duck Congress.
The 51-43 vote followed a drama-filled weekend session in which Sen. Ted Cruz (R-TX) forced senators to cancel plans and file into work as he tried to use a government funding bill as leverage to stop the president's immigration policy.
But the strategy backfired: Not only did Congress clear the $1.1 trillion spending bill without restrictions on immigration policy, but Democrats used the rare Saturday session to speed up the confirmation process for nearly two dozen nominations that would have otherwise languished.
Vivek Murthy, the Harvard- and Yale-educated internist who is Obama's choice for surgeon general, faced stiff opposition from the National Rifle Association over his support for stricter gun control laws.
But his confirmation, coming almost two years to the day after the tragic Sandy Hook Elementary School shooting, allowed Democrats to wrap up their majority control of the Senate with a victory.
The Senate this week expects to clear more than 20 other nominees that had been bogged down in a political morass. The list includes some lifetime judicial appointments, bolstering Obama's stamp on the courts.
The NRA on Monday reiterated its opposition to Murthy, whom it criticized for supporting a federal ban on sales of semiautomatic firearms.
"The NRA's position hasn't changed," said spokesman Andrew Arulanandam.
Supporters have defended Murthy, saying that his views are not extreme and that most Americans support tougher gun control laws. They also argued that the nation needs a surgeon general at the forefront of the nation's public health team, noting the recent Ebola crisis.
"We need a surgeon general right now," said Sen. Chris Murphy (D-CT), a leading advocate of gun restrictions. "Let's agree to agree that Dr. Murthy is right — that gun violence is a problem that this country should be addressing, no matter what your view on how we get there. That's something we all should be able to unite around."
The Senate on Monday also was set to advance Obama's choice of Sarah Saldana to lead Immigration and Customs Enforcement, over the objections of conservative Republicans protesting the president's plan to defer deportations for up to 5 million immigrants here illegally.
Saldana and another nominee, Antony Blinken, tapped as deputy secretary of state, are expected to be confirmed Tuesday.
The current session of Congress has just days remaining; the House has already finished its work and left for the holidays.
Republicans are using procedural tools to slow down the confirmation process, forcing the Senate to stay at work.
As he opened the chamber Monday, Majority Leader Harry Reid (D-NV) warned that he would keep senators in session "until we finish our work" — even if that means another Saturday in Washington.
"I know we all have things to do," Reid said, noting that after he sold his longtime home in Searchlight, Nev., earlier this year, he hasn't yet spent a night in the new house he bought near Las Vegas in May. "I want to go home."
The Senate still hopes to give final passage later this week to a package of specialty tax breaks, including for the film industry, Puerto Rican rum producers and teachers who buy their own school supplies. The measure has already cleared the House.
Congress, however, remains divided over an extension of the terrorism risk insurance program, which will expire Dec. 31 if no agreement is reached.
AFP Photo/Jewel Samad