Senate Delays Committee Vote On Trump EPA Pick After Democrats Boycott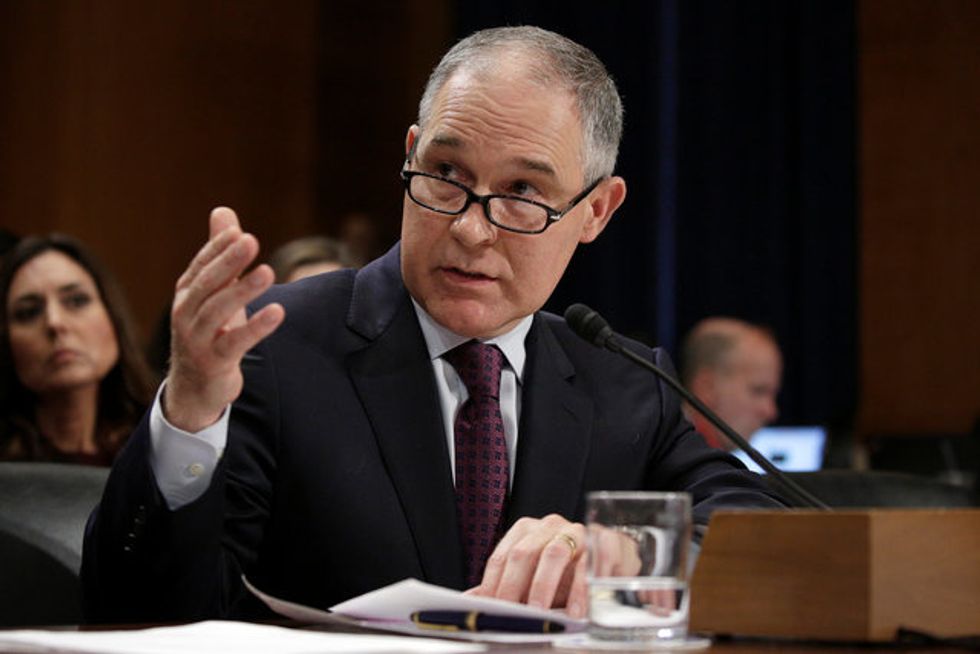 WASHINGTON (Reuters) – Republican U.S. senators on Wednesday delayed a committee vote on President Donald Trump's pick to head the Environmental Protection Agency, after the panel's Democrats boycotted the meeting, saying that nominee Scott Pruitt doubts the science of climate change.
The boycott in the Senate Environment and Public Works Committee delayed the transition to a new administrator for the agency. Senator Ben Cardin, a Democrat, said he could not support Pruitt, a Republican and the attorney general of Oklahoma, because he "denies the sum of empirical science and the urgency to act on climate change."
At a confirmation hearing held by the panel earlier this month Pruitt, who has sued the agency he intends to run more than a dozen times on behalf of the oil-drilling state Oklahoma, expressed doubt about climate change science. But he said he would be would be obliged for now to uphold the agency's 2009 "endangerment finding" that carbon dioxide emissions harm public health.
Republicans decried the move by the Democrats. "This is simply a senatorial temper tantrum," said Senator Dan Sullivan, a Republican.
In 2013, Republican senators boycotted then-President Barack Obama's pick for the agency, Gina McCarthy, saying they were unsatisfied by her answers to more than 1,000 written questions they had asked her. She was eventually confirmed.
(Reporting by Timothy Gardner; Editing by Bill Trott)
IMAGE: Oklahoma Attorney General Scott Pruitt testifies before a Senate Environment and Public Works Committee confirmation hearing on his nomination to be administrator of the Environmental Protection Agency in Washington, U.S., January 18, 2017. REUTERS/Joshua Roberts