Senate Intelligence Committee Makes Deal For Trump Jr. Testimony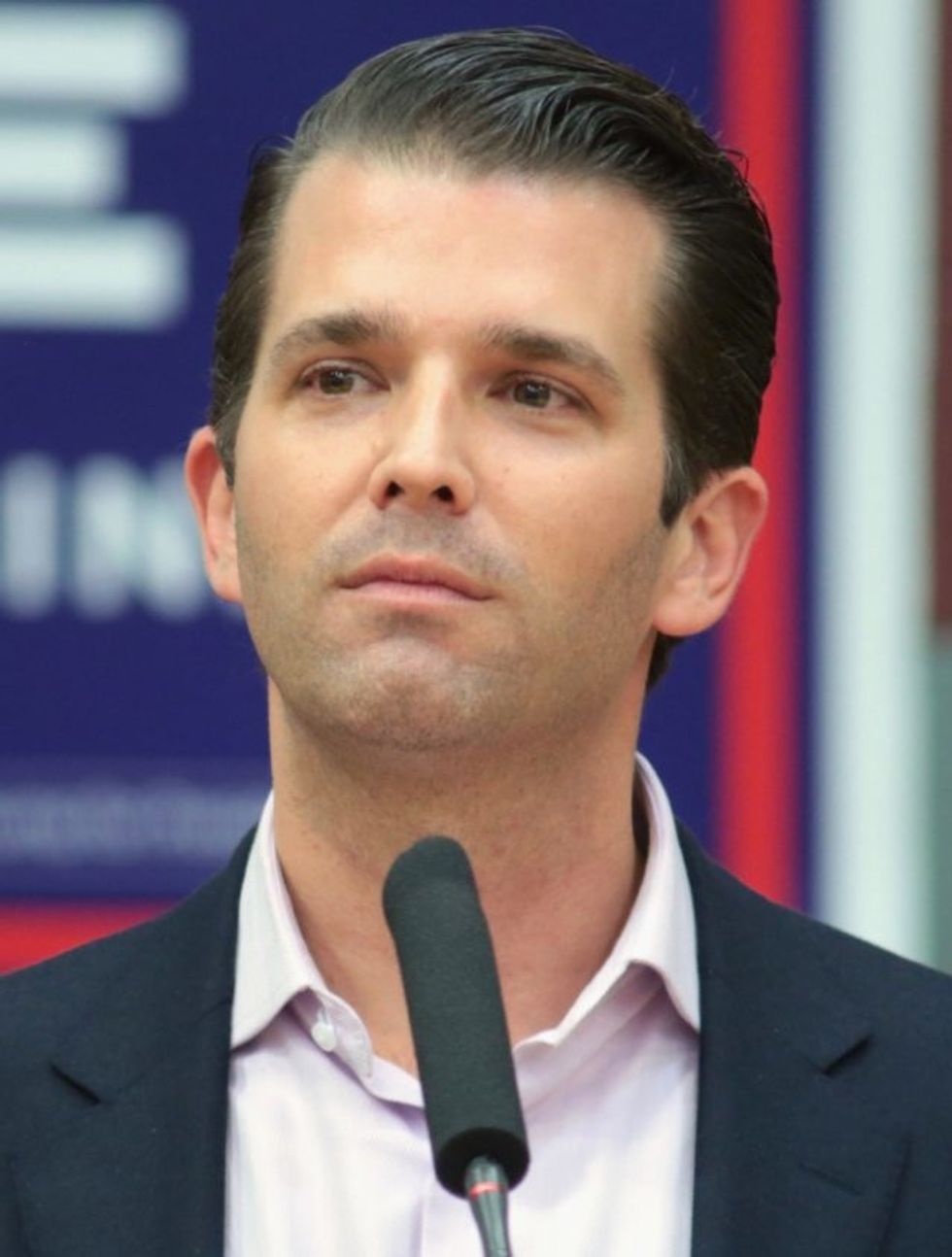 Donald Trump Jr. agreed on Tuesday to testify again before the Senate Intelligence Committee, following threats to ignore a committee subpoena. Negotiations between the committee and lawyers representing the president's eldest son led to a deal that would allow him to testify in private for no longer than four hours.
Moreover, the committee's questions will be circumscribed by a list of agreed topics negotiated in advance of Trump Jr.'s testimony. According to the New York Times, the committee also promised that regardless of his responses, he will not be called to testify again — even though he is suspected of giving false responses in his initial appearance.
Trump Jr.'s consent to a second interview with the Intelligence Committee represented a partial victory for its chair, Senator Richard Burr (R-NC), who has endured a massive public repudiation by his fellow Republicans. President Trump has repeatedly attacked Burr. And in an unprecedented outbreak of lawlessness, several Republican elected officials, including Senate Judiciary Committee chair Lindsey Graham, had urged Trump Jr. to defy Burr's subpoena.
When he does appear, behind closed doors, the first son will face questions on six discrete topics, reports the Washington Post. Those subject areas include his participation in the June 2016 Trump Tower meeting with several Russians to obtain "dirt" on Hillary Clinton; his father's knowledge of that meeting; and the Trump Organization's efforts, before and during the 2016 campaign, to build a Trump Tower Moscow.
Democrats suspect that Trump Jr. lied about all of those matters, even though the special counsel chose not to prosecute him for perjury.
Meanwhile the House Intelligence Committee is investigating possible obstruction of justice by attorneys for President Trump, including Rudolph Giuliani. Encouraging such suspicions was their participation in dangling pardons for witnesses in the Mueller probe, including former Trump lawyer Michael Cohen and former Trump campaign manager Paul Manafort.
IMAGE: Donald Trump Jr.