Senate Passes 9/11 Bill Despite GOP Opposition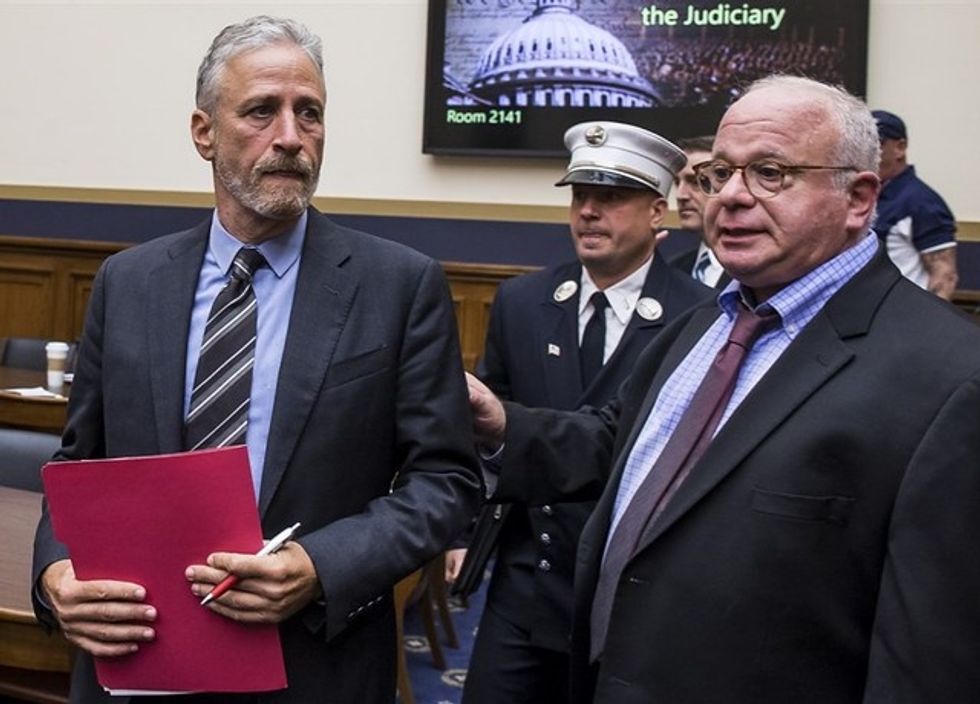 Mitch McConnell dragged his feet on the bill, and two Republicans tried to block it, but help finally is on the way for 9/11 first responders.
Almost two weeks after the House passed the 9/11 Victims Compensation Fund Bill, the Senate finally followed suit on Tuesday. After defeating amendments by Sen. Mike Lee (R-UT) and Sen. Rand Paul (R-KY) — Lee's would have limited the amount available for the fund, and Paul's introduced spending cuts to offset the cost of the fund — the Senate passed the bill by a vote of of 97-2. Lee and Paul voted against the bill.
The bill, if Trump signs it into law, will replenish a fund that pays for the health care costs of first responders who rushed to save people on the day of the 9/11 terrorist attacks.
Before the bill even came to the Senate for a vote, it was marred in controversy as Republicans like Paul and Senate Majority Leader Mitch McConnell seemed reluctant to see the bill pass.
In June, McConnell admitted the bill wasn't even on his agenda.
"Gosh, I hadn't looked at that lately," McConnell said.
McConnell was shamed by comedian and former talk show host Jon Stewart into eventually meeting with 9/11 first responders. Stewart has been a consistent and leading voice to make sure 9/11 first responders are taken care of.
"They did their jobs with courage, grace, tenacity, humility," Stewart told Congress in July. "Eighteen years later, do yours."
On July 17, after the House passed the bill, Sen. Kirsten Gillibrand (D-NY) tried to pass it through the Senate by unanimous consent. That's when Paul stood up and objected, claiming the money going into the fund "should be offset by cutting spending."
Paul's objection sparked outrage among 9/11 first responders. John Feal, a demolition expert who was injured responding to the attacks, called Paul and Lee "assholes" for their efforts to block the bill. (Lee used a procedural tactic to prevent the bill from passing earlier.)
"They're hypocrites at best," Feal told CNN's "New Day" the day after Paul blocked the bill. "They're bottom feeders. They're opportunists."
"They should be begging for forgiveness for being assholes" and opposing the bill, he added.
Despite Republican obstruction tactics, the bill finally passed both the House and Senate and now heads to Trump for his signature.
Published with permission of The American Independent.