Senate Republicans May Rig Calendar Against Democrats
@EricBoehlert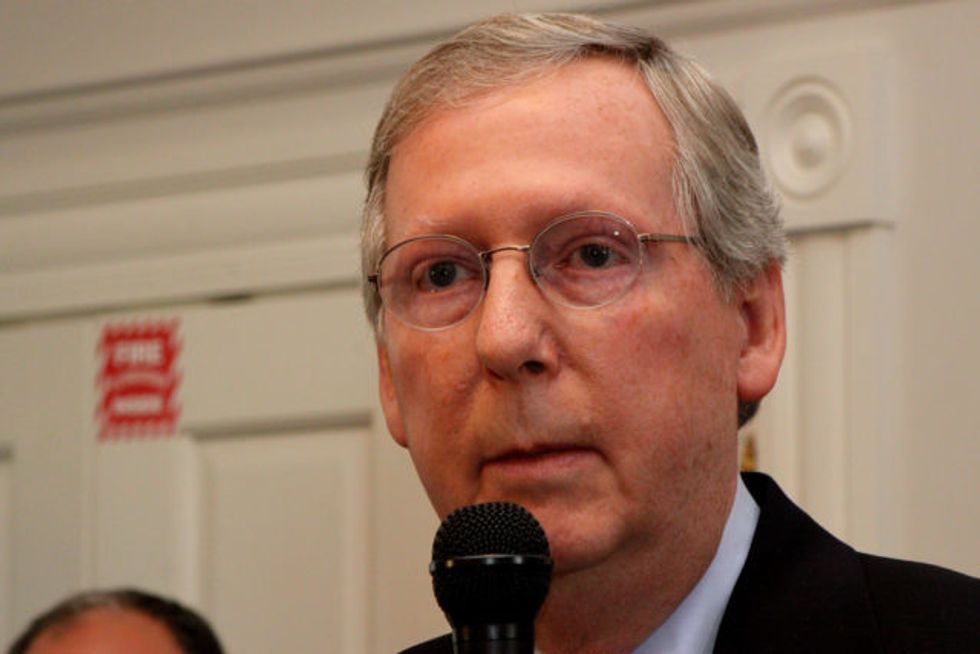 Reprinted with permission from Shareblue.com
Republicans are panicked Democrats may have a chance to meet with voters this summer — and they're now seriously considering canceling the traditional August recess, specifically to make sure Democrats can't campaign that month.
The radical maneuver was discussed Wednesday at a meeting of Senate Republicans, with the stated objective being to make sure Democrats, especially red-state Democrats, can't connect with voters late in the summer.
"It most certainly has been an item that's discussed," Sen. Mike Rounds, (R-SD) told the Washington Examiner. "There's no way around it. If [Democrats] not able to go home at a time in which they're campaigning, it's more of a challenge for them."
"Clearly [Democrats have] got a lot more exposure," added Senate Majority Whip John Cornyn (R-TX).
The extraordinary Hail Mary plot comes as nervous Republicans face a possible "Category 3, 4, o 5" electoral storm in November, as Senate Majority Leader Mitch McConnell (R-KY) recently warned. Consequently, there's nothing the GOP won't do to make sure Democrats don't have a level playing field.
Rather than adjust their campaign message (the GOP tax bill is a campaign trail flop), or stand up to Trump and his unpopular agenda, Republicans are left desperately trying to rig the legislative calendar.
The GOP's wildly defensive posture is ironic, since the 2018 midterm election cycle in the Senate was once seen as easy way for Republicans to pick up seats with several Democrats running for re-election in states that Trump won by wide margins in 2016, such as West Virginia, Indiana and Missouri.
Plus, Republicans enjoy a huge advantage mathematically because the party only has to defend eight seats in November, while Democrats have to defend 26.
But since historically unpopular Trump took office the political landscape has shifted, and now Republicans realize it's the GOP that could lose seats in November.
On Trump's watch, the Republican Party has lost statewide elections in New Jersey, Virginia, and Alabama, as well as congressional seats in some of the most pro-Trump districts in America.
As for the proposed August stalling tactic, the Senate has produced almost no legislation of significance this year as Congress under Trump has come to a near complete standstill in terms of passing bills.
And there's no reason to believe an emergency August session would be any different. That means the plot is designed entirely to keep a handful of incumbent Democrats off the campaign trail in August.
Naturally, the radical move would also keep incumbent Republicans off the same campaign trail — Republicans like Sen. Ted Cruz from Texas who faces a potent Democratic challenger in November.
So, yes, there's a chance the move could backfire on the GOP.