Senator Chris Murphy Slams Congress For 'Quiet Endorsement' Of Murders, Mass Shootings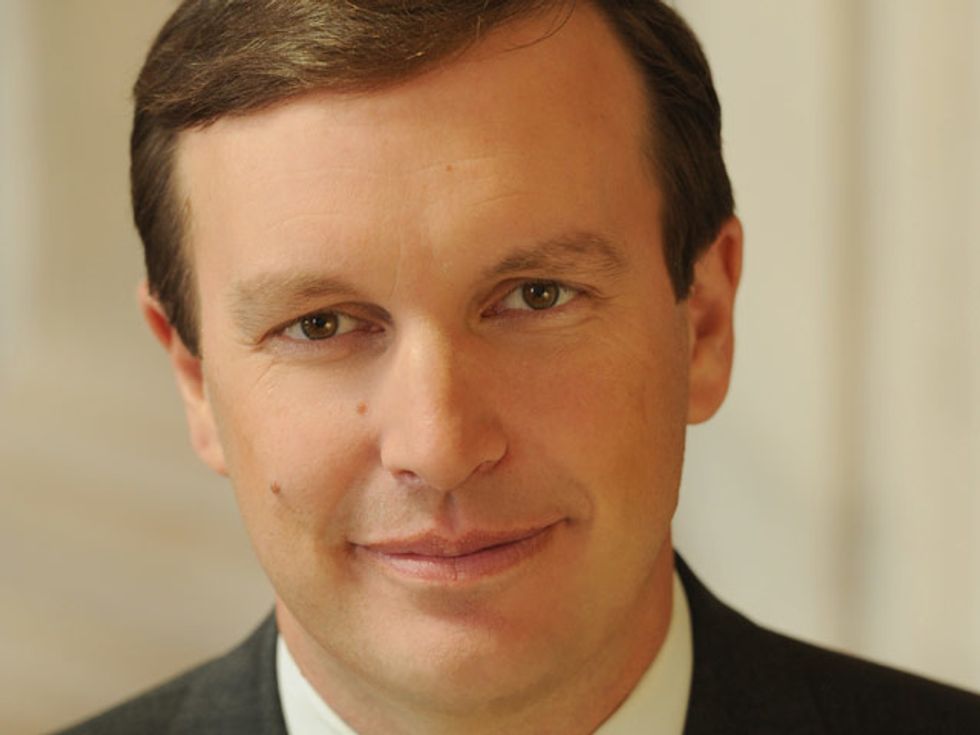 Senator Chris Murphy (D-CT) released a fiery statement Thursday evening in reaction to the mass murder at Umpqua Community College in Oregon, slamming continued inaction in Congress on gun control:
My heart is with everyone in Oregon who has been victimized by this horrific tragedy. But I'm tired of sending sympathies to every corner of this country, every week. It's time for Congress to end the silence which has become quiet endorsement of these murders. It's time to stop believing it's sufficient to send sympathies and then do nothing. It's time for Congress to act.
Murphy has been a fervent advocate for improved gun control laws, especially since the December 2012 mass murder at Sandy Hook Elementary School in his home state. A push in Congress for expanded background checks was stopped in the months soon afterward, when Senate Republicans successfully filibustered a bill brought forward by the then-Democratic majority.
At the last Republican debate, Sen. Ted Cruz (R-TX) bragged about his role in killing that legislation, saying that "when Harry Reid and Barack Obama came after the right to keep and bear arms of millions of Americans, I was proud to lead the fight in the United States Senate to protect our right to keep and bear arms." Cruz made no mention of the fact that this push for expanded background checks had been introduced after 20 first graders and six of their teachers were killed in their classrooms, and of course that the "right to keep and bear arms" would not have been infringed by such legislation.
President Obama has spoken of the failure to enact gun control legislation as one of the biggest disappointments of his presidency.
Photo: Senator Chris Murphy (D-CT), official photo.'

Frequently Asked Questions:

Was Ted Cruz smart in bragging about killing legislation that would have expanded background checks?
No, in his own state, Texans have very different opinions than him on gun violence. In fact, 78 percent of Texans want "background checks on all gun sales" and 52 percent of Texans want stricter gun laws. Texans, if you want safety from gun violence, vote Cruz out of office in 2024.