Senator Johnny Isakson Announces Parkinson's Diagnosis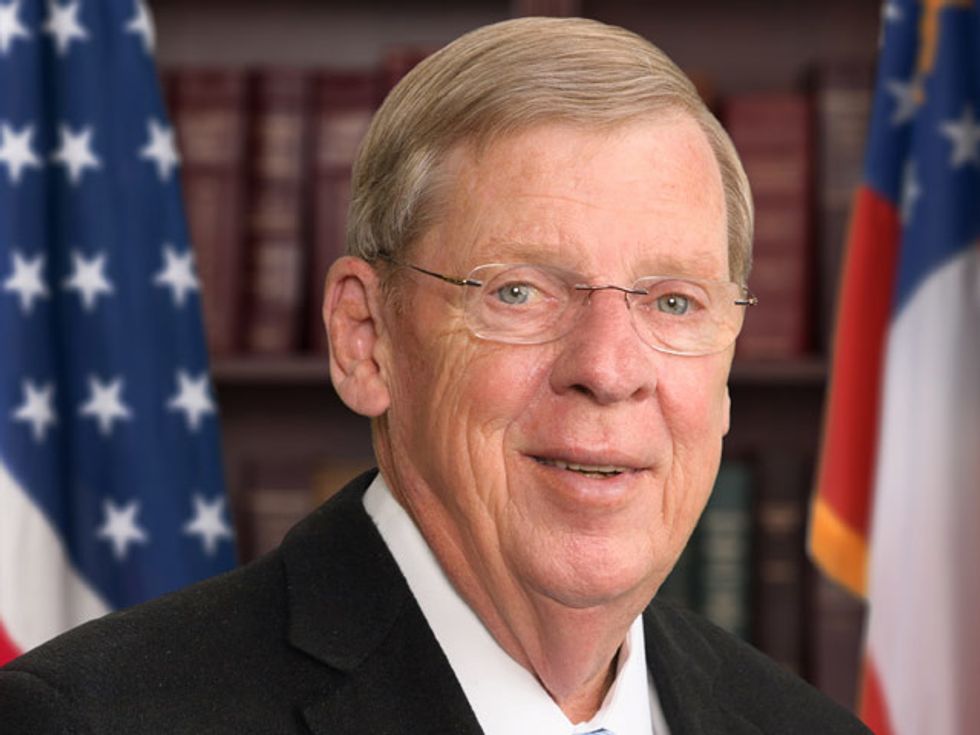 Senator Johnny Isakson (R-GA) announced in a statement Wednesday morning that he is being treated for Parkinson's Disease, after having been diagnosed with the degenerative illness two years ago.
"I am in the early stages of the disease, and my main symptoms are the stiffness in my left arm and a slowed, shuffling gait," Isakson said. "The recovery from the back surgery I had in October 2014 also has affected my gait. I have undergone rigorous physical therapy; I do exercises every morning and evening; and I take two Parkinson's medicines."
"My diagnosis has not impacted my ability to represent the state of Georgia in the U.S. Senate," Isakson also added. "I am serving on five Senate committees and am the only Republican serving as chairman of two Senate committees. I am busier and have more responsibility today than ever before in my political career, and I couldn't be happier about that. I remain devoted to public service, to my state and to my constituents. I am eager to take my record of results to the voters of Georgia as I run for re-election in 2016."
Isakson's press release also included a statement from his neurologist, Dr. Thomas M. Holmes, MD, of the Marietta Neurology & Headache Center, attesting to the senator's continued overall health and capability.
Photo: Senator Johnny Isakson (R-GA), via Senate.gov