Seth Meyers Posts Solid Ratings In 'Late Night' Bow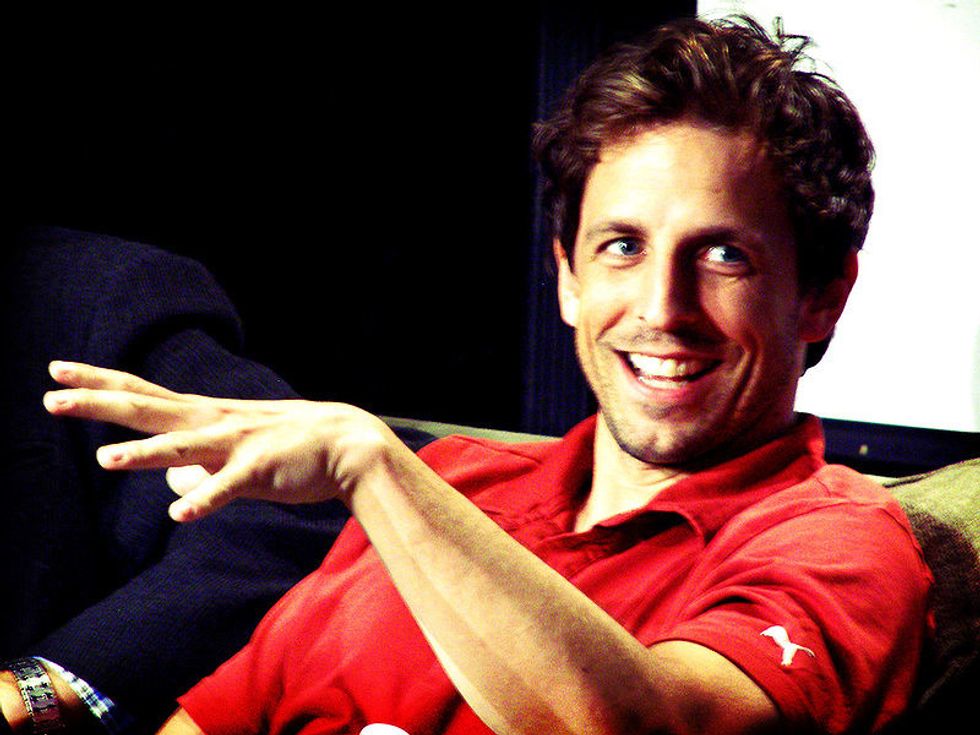 By Ryan Faughnder, Los Angeles Times
Seth Meyers is off to a solid start as the new host of NBC's "Late Night" talk show, following a strong first week from Jimmy Fallon's "Tonight Show."
According to early numbers from Nielsen, Monday's premiere of "Late Night with Seth Meyers" delivered an average of 3.42 million viewers, the franchise's biggest audience for a Monday telecast in nine years.
Among key 18-49-year-old viewers, Meyers drew a rating of 1.4, also the best Monday since 2005. Guests included Amy Poehler, Vice President Joe Biden and musical group A Great Big World.
The last time a Monday "Late Night" had a bigger audience was in 2005, when a repeat got a big boost from a highly rated "Tonight Show" tribute to Johnny Carson.
Monday's numbers are higher than the premiere of "Late Night with Jimmy Fallon" in March 2009, which nabbed 2.87 million viewers and a rating of 1.3 in 18-49.
Fallon left "Late Night" with a bang earlier this month. His final episode behind the desk averaged 6.6 million viewers.
Earlier this season, Fallon was averaging 1.99 million viewers overall and a rating of 0.6 in the key 18-49 demographic.
Fallon has posted a robust sampling so far from on the "Tonight Show," which he took over from longtime host Jay Leno.
In his first week, he averaged 8.5 million viewers, the biggest numbers that program has seen in 20 years — surely benefiting from NBC's Olympics coverage as its lead-in.
Monday night's "Tonight Show," the first Fallon episode to not follow an Olympics telecast, drew 6.26 million viewers and a rating of 2.1 in 18-49.
The next weeks and months of ratings will provide a better idea of how Meyers and Fallon are faring in their new jobs, but the early numbers are a positive sign for NBC.
Fallon and Meyers have both been important personalities at NBC for a long time, and have followed similar paths on the network, both moving to "Late Night" after stints at "Saturday Night Live." Meyers was best known for anchoring the "Weekend Update" segments on "SNL."
Previous "Late Night" hosts Conan O'Brien and David Letterman jumped to earlier time slots after their tenures. Letterman has hosted "The Late Show" on CBS for more than two decades. "Conan" airs on TBS.
Photo via Wikimedia