Sheriffs Question Perry Move To Send National Guard Troops To Border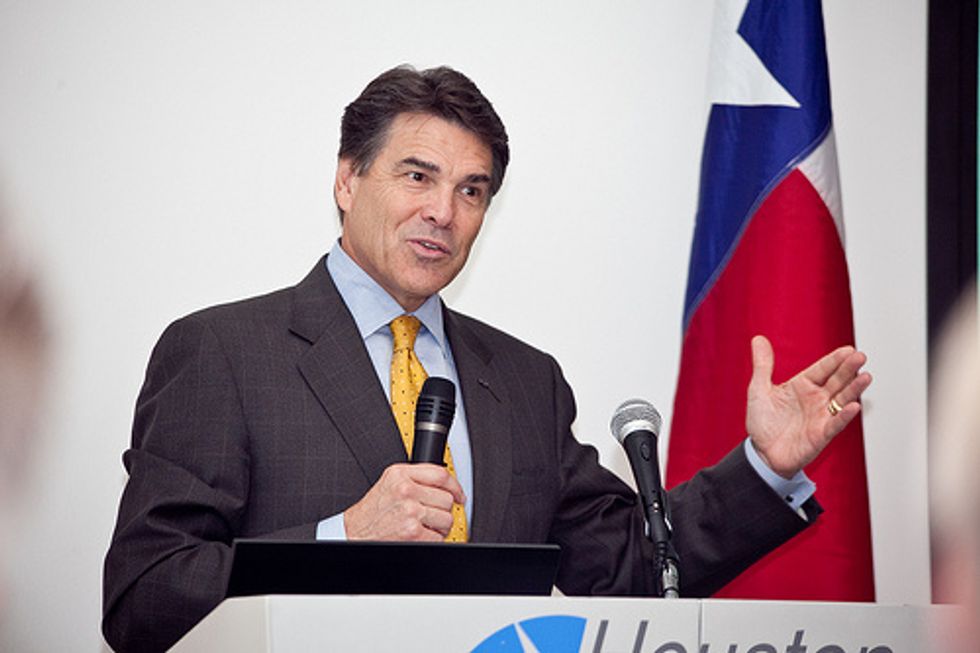 By Christy Hoppe, The Dallas Morning News
AUSTIN, Texas — The governor's office confirmed this morning that Rick Perry will order 1,000 National Guard troops to the Texas border to beef up patrols in South Texas.
But sheriffs along the border said they have not been consulted and question the wisdom of sending military personnel who are not authorized to stop, question, or arrest anyone.
"At this time, a lot of people do things for political reasons. I don't know that it helps," said Cameron County Sheriff Omar Lucio.
Lucio said deputies, police, and the U.S. Border Patrol work well together and that they have been able to handle the small uptick in crime along the border.
"I don't know what good they can do," Lucio said of military personnel. "I need people who I can hire who know the community, the language, and who can help."
Hidalgo County Sheriff Eddie Guerra also told the McAllen Monitor that the Guard troops can't make arrests and he didn't know what their objective would be.
"The National Guard — they're trained in warfare; they're not trained in law enforcement," he said. "I need to find out what their actual role is going to be, but I think the money would be better spent giving local law enforcement more funds."
Perry has appeared on news shows and at political events around the country saying that if Washington wasn't prepared to secure the border, he would act unilaterally.
In a press conference scheduled for 2 p.m. CDT, Perry will appear with Attorney General Greg Abbott, who is running for governor, and Lt. Gov. David Dewhurst to announce the military surge.
They have reasoned that drug and human traffickers might be taking advantage of border conditions and move contraband through the area. Along with redeployed state troopers, the Republican leaders have indicated that having "boots on the ground" might serve as a deterrent.
The border has been overwhelmed with the influx of 57,000 unaccompanied children, mostly from Honduras, who have been fleeing gang violence. Many are voluntarily turning themselves in to the first American authority they see.
The estimated cost to state taxpayers for the surge, including Department of Public Safety and the Guard personnel, is $5 million a week.
The border sheriffs said they could hire a lot of new deputies with that money.
"You just can't come out here and be a police officer," Lucio said, adding that he is concerned at the move to militarize the border.
"Eventually, they might get into trouble," he said of the Guard. "They're trained for different things."
Photo: Ed Schipul via Flickr
Interested in U.S. politics? Sign up for our daily email newsletter!